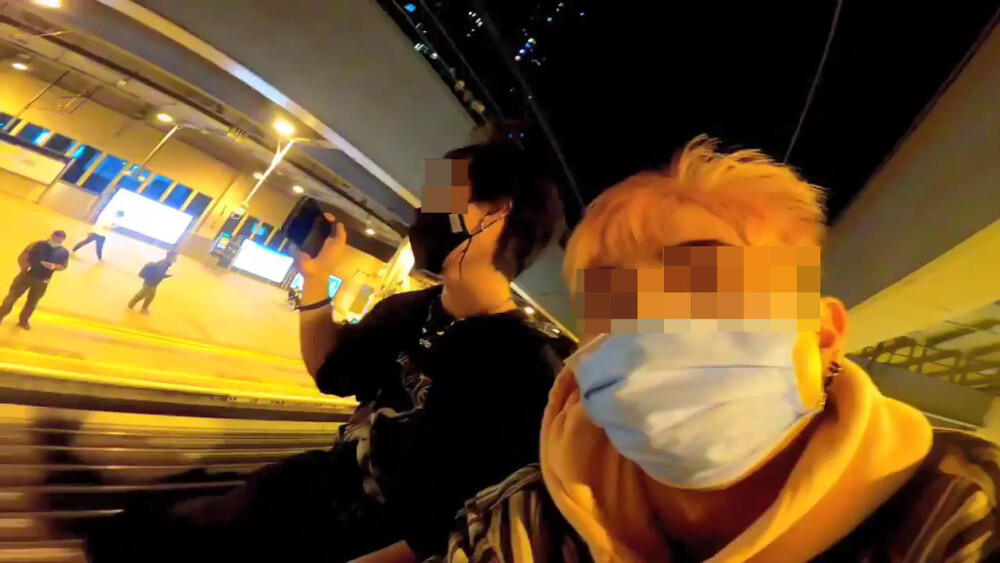 Tuen Mun train roof riders wanted by police
Hong Kong police are searching for two men who jumped on top of a Light Rail train to catch a "free ride" and take videos in Tuen Mun.   
A video clip uploaded online on Saturday showed two Hong Kong youths jumping onto the roof of a Light Rail train, holding camera equipment and taking selfie videos during the journey, and jumping off the train when it arrived at the station.  

The nearly seven-minute-long video, posted by a user "tong_dogdogdo" on his Instagram account on January 8, filmed the duo climbing onto a building near the Fung Tei Light Rail Station in Tuen Mun before jumping onto the train roof, saying, "this minute I have the fastest heartbeat in my life".  

In the video, the pair are seen jumping onto the train roof, saying, "let me show you the night view of Tuen Mun," before jumping off onto the next platform with passengers present and running away with the caption to the video saying "[my] joy is beyond words."  

The MTR Corporation announced Tuesday that the company had called the police after finding the video, and the two men are now being sought.  

"Such behaviors will endanger the safety of Light Rail train traveling," said a spokesperson today, urging the public not to conduct any activity which is inappropriate or dangerous to personal safety.  

In addition, part of the video clip further showed three men, including the filmmaker, entering a construction site in Tsim Sha Tsui on the eve of New Year and climbing on a construction tower crane to use a drone for taking selfies.  

According to Hong Kong law, anyone who operates drones must register and get government approval in advance.