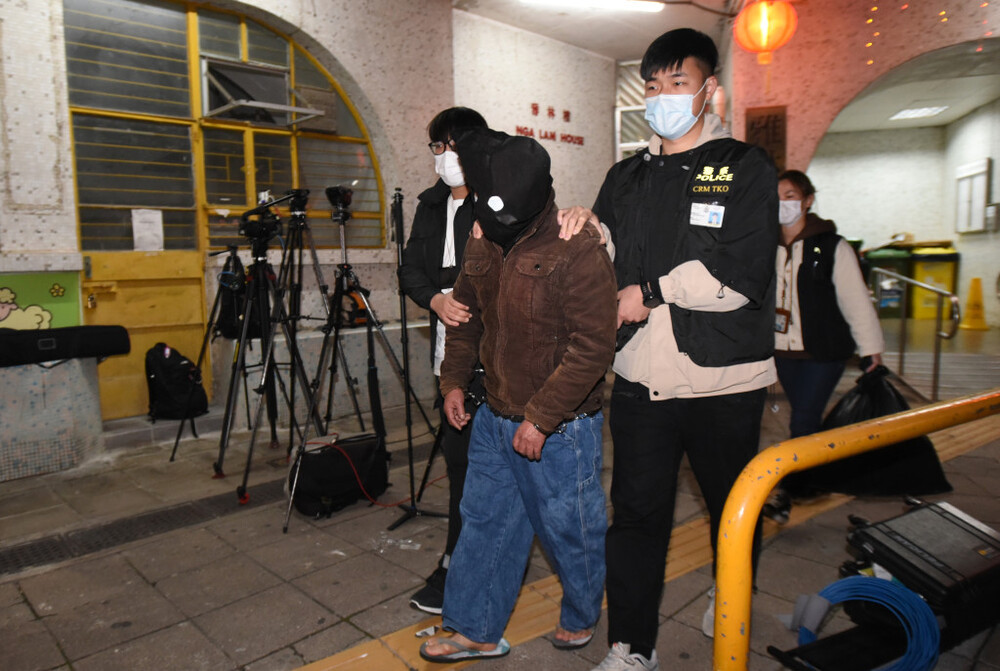 Tsui Lam Estate neck-slashing neighbor arrested
A 76-year-old man was arrested at a Yau Ma Tei park on Friday afternoon after he slashed his neighbor in the neck at Nga Lam House in Tsui Lam Estate, Tseung Kwan O, a day before.
It was understood that the elderly lived on the eighth floor. He rushed out of his flat and knifed the 57-year-old neighbor, surnamed Mak, in the neck, which was returning home at the time on Thursday. Mak remained conscious despite his injury and reached the ground floor to seek help.

Officers carrying shields soon arrived at the scene to search for the attacker but in vain. Police also said they broke into the suspect's home on the same floor but only found a 12-inch-long knife.

After in-depth investigations, police located and arrested the elderly at a park in Yau Ma Tei for wounding with intent around 5pm on Friday.

An inspector from the Tseung Kwan O district crime squad said the arrestee lived with his family and was not close to anyone. The inspector said the assailant didn't hold any grudges against Mak and added police would look into the man's motive, mentality, and background.