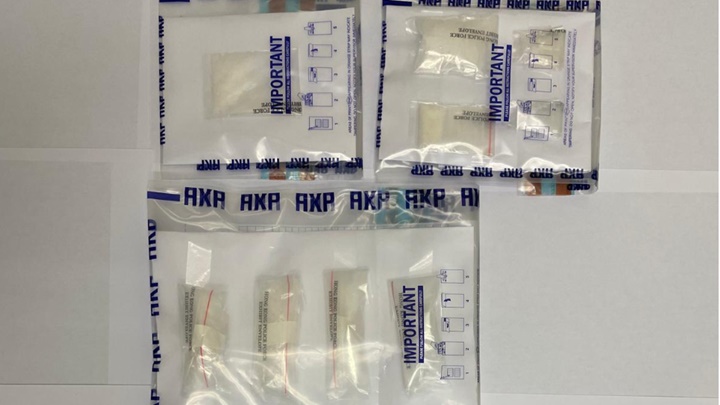 Tsuen Wan man arrested in HK$1.5m drug bust
A 39-year-old man was arrested in Tsuen Wan after he was caught carrying a small amount of methamphetamine on Thursday. Police later raided his home and seized more drugs worth about HK$1.5 million.
The man surnamed Leung was intercepted by police opposite Castle Peak Road - Tsuen Wan as officers found him acting weirdly and caught him carrying 91g of "ice" drug.

Police then searched his home nearby and further found over 1,500g of heroin and 17g of "ice" drug. The drugs seized by police were worth about HK$1.5 million altogether.

Leung was arrested on suspicion of trafficking in dangerous drugs and was remanded in custody.

The case is now handled by Mong Kok district special duties team.

Police warned the public that trafficking in a dangerous drug is a serious offense and the maximum penalty upon conviction carries a HK$5 million fine and life imprisonment.