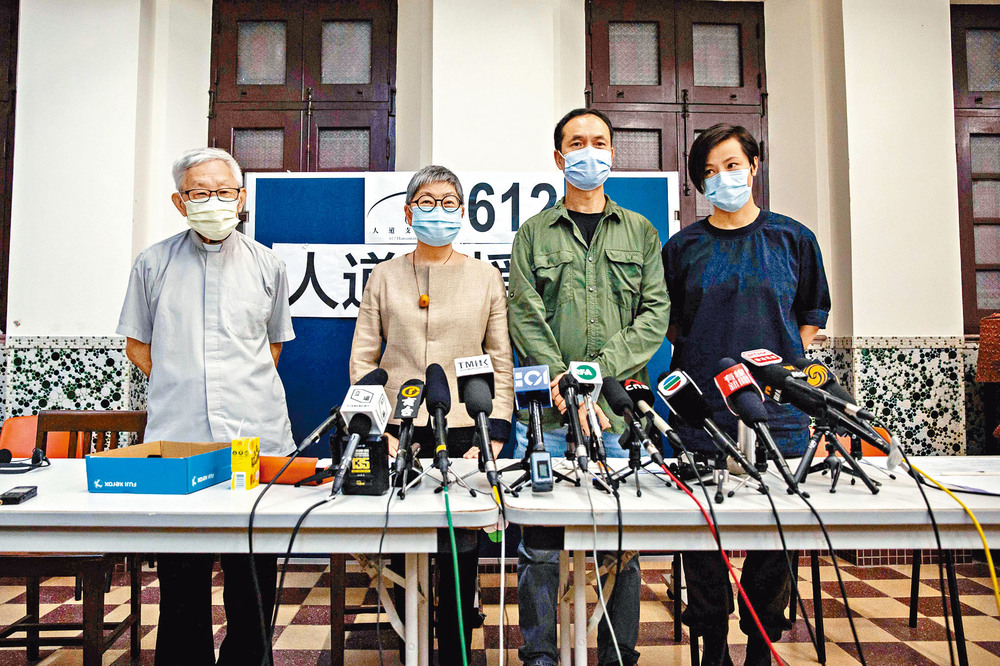 Trustees of 612 Humanitarian Relief Fund to go on trial September 19
Five trustees and the secretary of the 612 Humanitarian Relief Fund, which assisted Hong Kong democracy protestors in paying their legal fees, will go on trial on September 19.
The five trustees, prominent cultural studies scholar Hui Po-keung, retired cleric Cardinal Joseph Zen Ze-kiun, veteran barrister Margaret Ng Ngoi-yee, gay rights activist and pop singer Denise Ho Wan-see, former lawmaker Cyd Ho Sau-lan, as well as fund secretary Sze Ching-wee, were suspected of failing to register the fund following requirements under the Societies Ordinance.

The six were charged with one count each of "failing to apply for registration or exemption from registration of a society within the specified time limit". The defendants appeared at West Kowloon Magistrates' Courts on Tuesday and pleaded not guilty to the charge.

The case was scheduled for the pre-trial review on August 9 and trial on September 19, tentatively lasting for 5 days. The defense was expected to raise several legal arguments, including whether the fund can be considered a society.

The case is to be heard by Principal Magistrate Peter Law Tak-chuen, with the prosecution represented by public prosecutors Laura Ng Shuk-kuen and Jennifer Tsui Sin-chi, and the defense represented by Senior Counsel Robert Pang Yiu-hung.

The prosecution said there would be an estimated 17 witnesses, 10 boxes of documents, and 8 hours of video footage, expected that most factual evidence would not be disputed.

However, the defense said the Summary of Facts presented by the prosecution had only nine witnesses and seven exhibits, admitting that the maximum penalty for the charge was only a fine of HK$10,000 and it "seems a little excessive" that the prosecution spent a lot of resources to handle such a simple case. But they added that they "were not teaching the Department of Justice".

The defense also said the trial will not have too many factual disputes but will raise legal arguments, and the crux would be "whether the fund is a society.

The charge alleged that the six defendants failed to comply with the Societies Ordinance during the period from July 16, 2019, to October 31, 2021, both dates inclusive, as officers of a local society, namely the 612 Humanitarian Relief Fund, within the specified time limit.