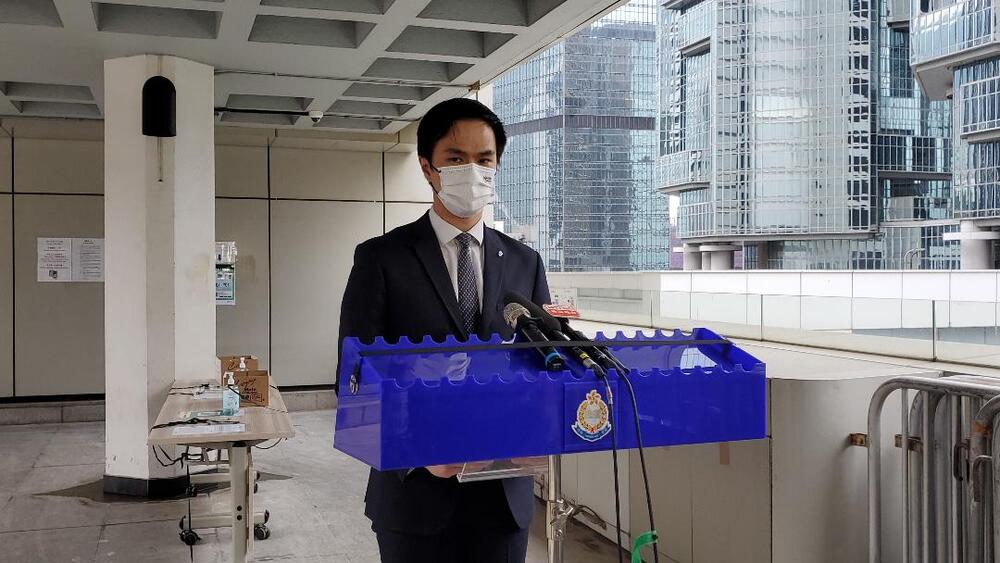 Trio jailed for up to 29 years over To Kwa Wan meth lab
A man who sent his 15-year-old daughter to shop for drug-making equipment was among the trio that was jailed for 28 to 29 years for conspiracy to make methamphetamine in March 2019 after police busted their illegal laboratory in To Kwa Wan.
The trio -- 58-year-old Lam Tsz-kin, 35-year-old Mexican Marco Valerio Torres Gonzalez and 41-year-old Filipina Anna Mae Justimbaste Enriquez appeared before judge Esther Toh Lye-ping in the High Court today.

Lam was jailed for 29 years while Torres Gonzalez and Enriquez were both put behinds bars for 28 years.

Senior inspector Ng Lung from police's narcotics bureau said the court decided to hand down heavier sentences because of the quantity of drugs seized and the gravity of their crimes. Also, they controlled youngsters in drug crimes and engaged in international drug-trafficking activities, Ng added.

Ng continued that on March 6, 2019, officers intercepted Lam in To Kwa Wan and escorted him to his home, where they found Torres Gonzalez and Enriquez as well as 4.71kg of "ice drug" methamphetamine.

Ng highlighted that Lam once sent his daughter, 15 at that time, to accompany the Mexican when purchasing the drug-making equipment and stressed that using teenagers in drug crimes will never be tolerated.