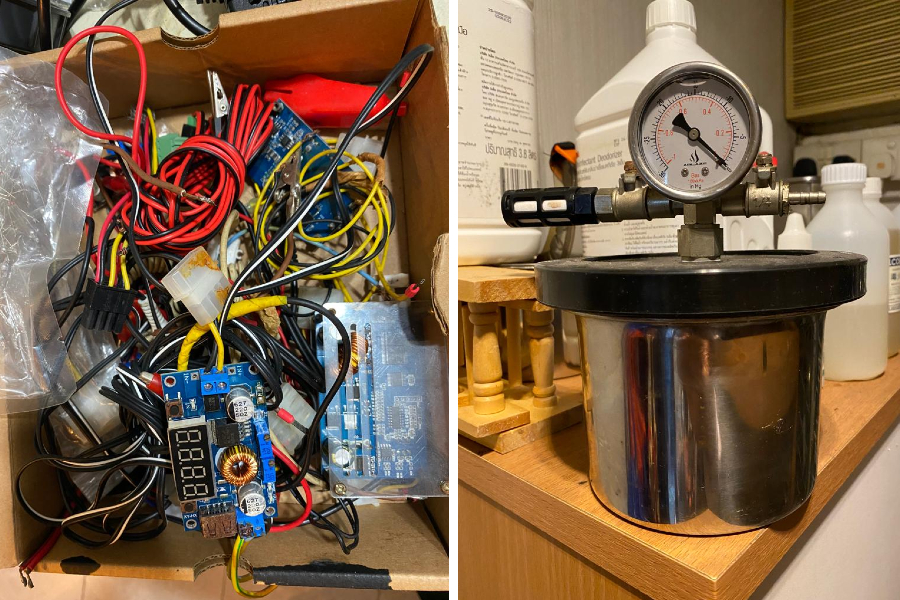 Trio arrested over making of explosive and inciting attack on police officers
Three people were arrested for inciting others to attack police officers and government buildings, as police seized bomb materials including TATP from their residence.
Police said on Tuesday that some criminals incited others to attack police officers and several government buildings via social media from last July to this April. They even claimed to have made their own explosives.

After investigations, officers arrested three people aged 31 to 63 on Monday for making explosives and inciting others with the intent to inflict grievous bodily harm.

A 31-year-old local man was initially arrested at a public housing estate in Wong Tai Sin on Monday afternoon. Officers then found a large number of tools and raw materials that could be used to make explosives in the flat.

In addition, they also found 20kg of raw chemical materials, as well as some chemicals similar to drain cleaner.

The suspect had rented a mini-storage in San Po Kong, where officers seized about 10 to 15 kg of different types of chemicals that could be used to make bombs. Officers from the Government Laboratory and the Explosive Ordnance Disposal Bureau were called to the scene to handle the chemicals.

Preliminary analysis found that the chemicals included home-made triacetone triperoxide, known as TATP, and highly explosive HMTD.

The Explosive Ordnance Disposal Bureau was still investigating how many explosives could be made by the chemicals. Police were investigating whether the trio prepared to make a single improvised explosive device or several such devices.

The three arrested were family members living together, and the 31-year-old man was a computer technician. They were not found intending to use the explosives on a specific day for the time being, but whether the manufacture has been completed or is in progress is to be examined.