Lawyers for Tong Ying-kit challenge justice minister's decision to have trial before panel of three judges, and says Court of First Instance has power to quash it.
The first person to be tried under Hong Kong's national security law has accused the justice minister of taking away his constitutionally protected right to trial by jury without according procedural fairness.

In an application for a judicial review, counsel for Tong Ying-kit – who is accused of riding a motorcycle into police last year – also questioned the basis for the decision to exclude a jury from his coming trial, and submitted that the Court of First Instance had both the power to review and quash it.

But Jenkin Suen SC, for the secretary for justice, countered that there was no fundamental right to jury trial even before the national security law introduced a new mode of trial in the High Court last year, adding the decision challenged was not an unconstitutional exercise of power and therefore not open to judicial review.

The court also heard that Tong, 24, was charged last Thursday with an additional count of dangerous driving causing grievous bodily harm, on top of charges of terrorism and incitement to commit secession.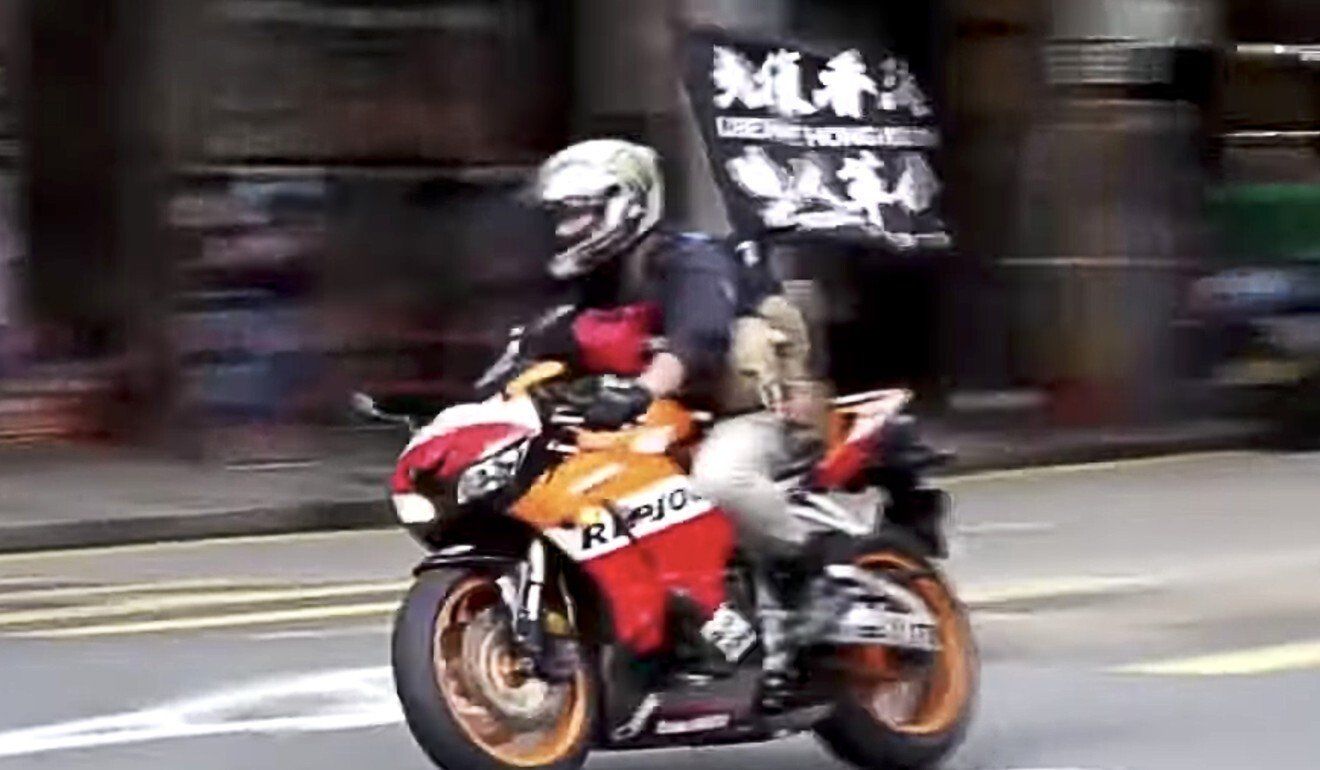 Tong Ying-kit faces an additional charge of dangerous driving causing grievous bodily harm.

Tong faces a maximum sentence of life imprisonment if convicted after trial next month before three High Court judges, who have been designated by Hong Kong's leader, Carrie Lam Cheng Yuet-ngor, to handle national security law proceedings.

Prosecutors have accused Tong of ramming his motorcycle into a group of police officers during a demonstration on July 1 last year. They also alleged he carried a flag bearing the popular slogan "Liberate Hong Kong; revolution of our times", arguing that had the effect of inciting others to commit separatist acts.

On February 5, Secretary for Justice Teresa Cheng Yeuk-wah instructed the judiciary to dispense with a jury trial, by invoking Article 46 of the Beijing-imposed legislation to issue a certificate directing the replacement of a jury with a three-judge panel.

The article states that the certificate may be issued on the grounds of protection of state secrets, involvement of foreign factors, or, as seen in the present case, the protection of jurors and their family members. The secretary also said there was "a real risk that the due administration of justice might be impaired", if the present trial was conducted with a jury.

Philip Dykes SC, representing Tong, said they were not challenging the constitutionality of the article itself, but rather the secretary's application of the article, without giving his client an opportunity to respond or the reasons the grounds for certificate were established.

He submitted that the institution of trial by jury had been elevated to constitutional status as the principle was specifically protected by Article 86 of the Basic Law, the city's mini-constitution, and the right to such a trial arose once an accused was committed for trial in the Court of First Instance and served an indictment, such as in Tong's case.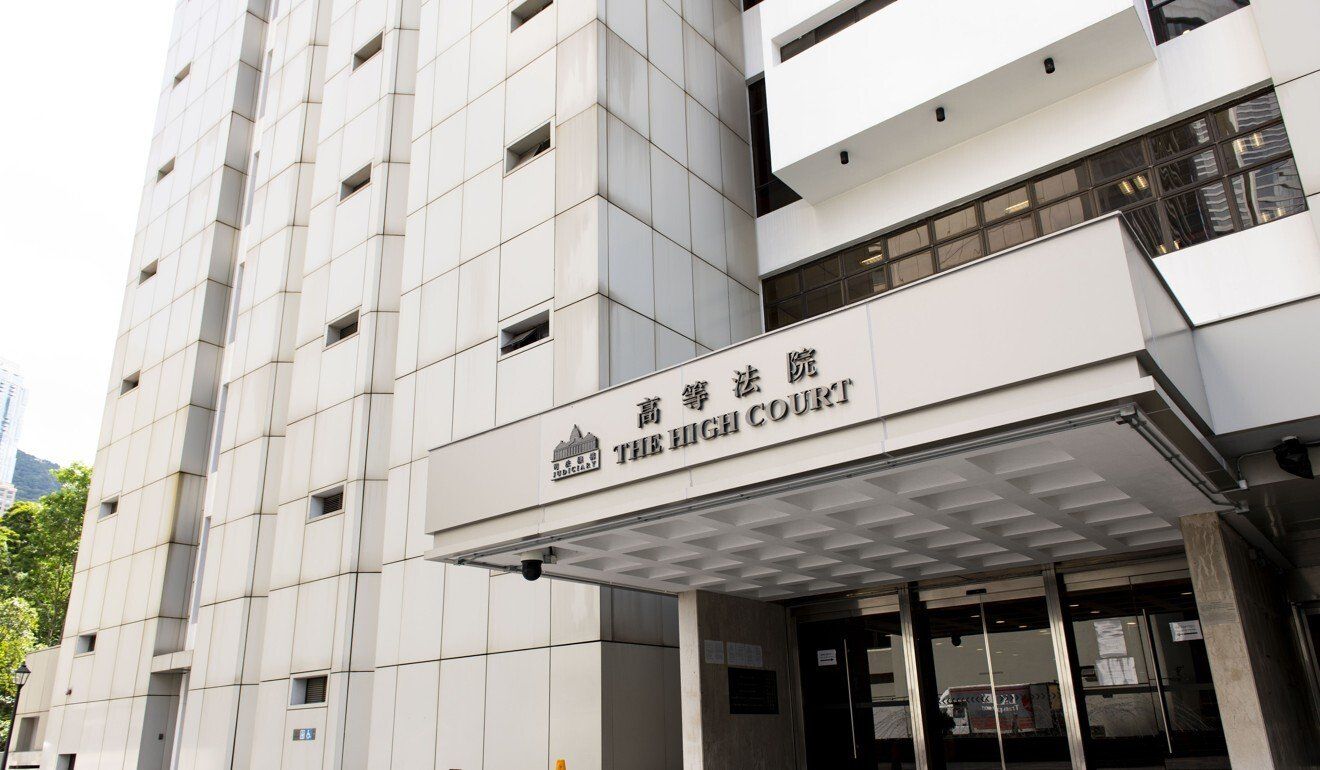 Mr Justice Alex Lee Wan-tang will hand down his judgment next week.

"This is a fairly important constitutional issue," Dykes said. "The constitutional dimension clearly makes the secretary for justice's decision reviewable. The failure of [the secretary] to accord procedural fairness makes the decision unconstitutional."

Suen countered that jury trial was not guaranteed by a constitutional right, and submitted that the new provision in the national security law did not violate Article 86 of the Basic Law, because it only created an exception that modified the default position of having jurors.

"We are not talking about a restriction of a fundamental right," Suen said. "All that Article 86 of the Basic Law preserves is the system."

Suen said the decision fell within prosecutorial control protected by Article 63 of the Basic Law, which meant it cannot be challenged by conventional grounds for judicial review, such as procedural impropriety, illegality or irrationality, as argued in the present challenge, but only on the "very, very high threshold" of bad faith, political instruction, or other exceptional circumstances.

He further argued that the secretary had no positive duty to give reasons for her exercise of discretion and the grounds she provided in the certificate might be treated as conclusively proven.

Mr Justice Alex Lee Wan-tang will hand down his judgment next week.