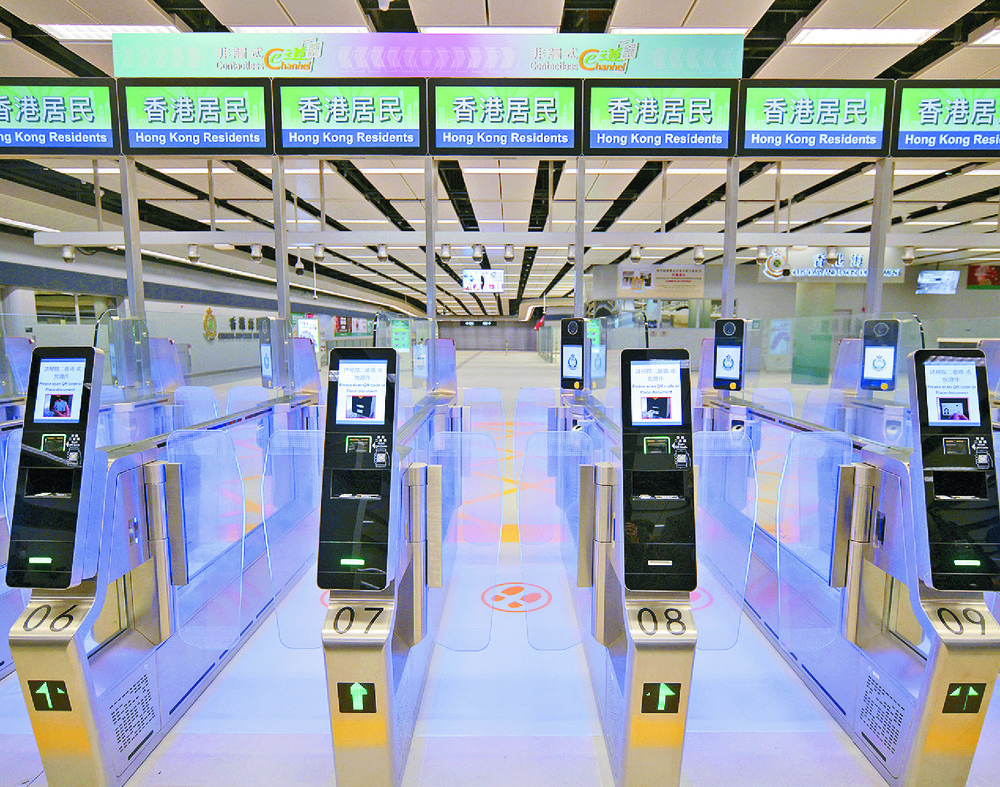 Travelers face easy checks
Hong Kong debuted the "Contactless e-Channel" today, a service that complements the existing fingerprint identification system with facial verification technology in some checkpoints.
Starting from December 1, the e-Channel will be available at three border checkpoints, including the airport, Shenzhen Bay control points and the Hong Kong-Zhuhai-Macau Bridge.

"This initiative aims to provide faster, more convenient travel and a more hygienic immigration clearance service for residents," said a spokesman for the Immigration Department.

Gavin Ho Ka-wing, assistant director of information systems from the Immigration Department, said the contactless process is more efficient and hygienic as it does not require people to touch the fingerprint scanner.

People using the contactless service will just need to look into the e-Channel's camera and go through a facial verification process.

The process would take around seven seconds, which is one second faster than the fingerprint scanning method.

Ho said the system will not store photos captured when using the e-Channel. "People do not have to be worried" for once they have crossed the channel, the photo will be deleted, he said.

The public can enter the e-Channel through two methods, with a smart identity card or with a QR code.

Once they are inside the e-Channel, they will be required to stand on the footprint marker and look into the camera.

After successful facial verification, they can leave the e-Channel, which means the immigration clearance process is complete.

Only Hong Kong residents aged 18 or above can enroll to use the contactless process with their smart identity card.

They can enroll directly at the e-Channel or in person at four enrollment offices, such as the one at Immigration Headquarters in Wan Chai.

People who enrolled with a smart identity card will have to place their identity card onto the optical reader or insert the card into the card reader to enter the e-Channel.

For Hong Kong residents aged 11 or above who would like to enter the e-Channel with a QR code, they have to download two mobile applications - Contactless e-Channel and iAM Smart - for enrollment.

Teenagers aged from 11 to 17 must enroll with the consent of their parents or legal guardian.

Enrolled residents can enter the e-Channel by presenting the QR code from the Contactless e-Channel mobile application to a QR code reader.

The Immigration Department said the accuracy of facial recognition is rated at over 99 percent.

Residents can continue to use fingerprint verification for immigration clearance. Enrolled Hong Kong residents can also cancel their enrollment free of charge.