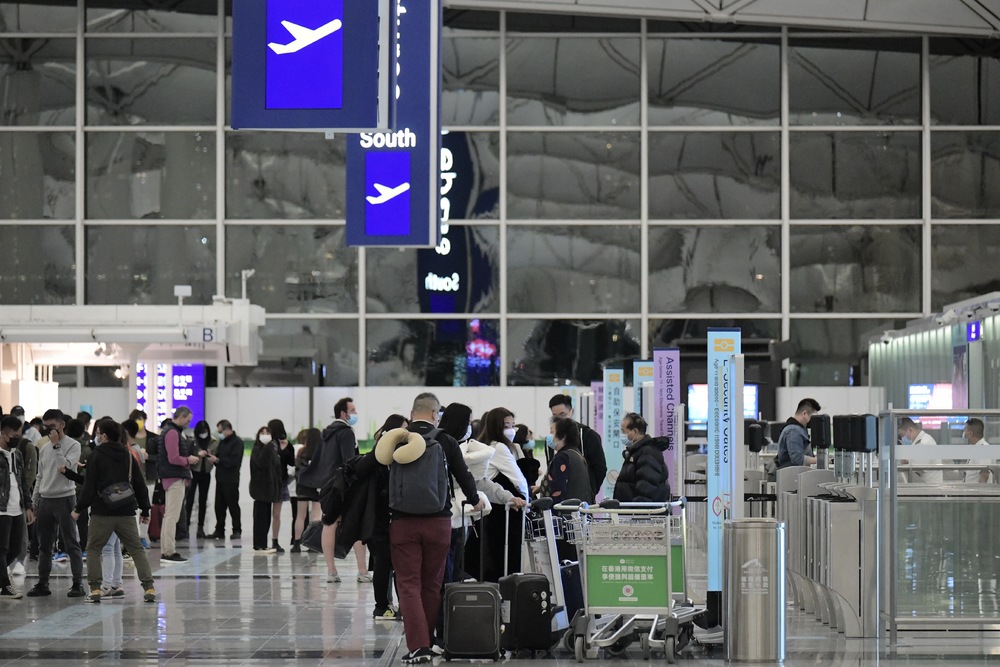 Travel restrictions tightened for seven countries due to Omicron
From Friday, travel restrictions for those returning from seven countries including Hungary and Oman will be tightened due to cases of the Omicron Covid-19 variant.
The government announced on Tuesday that Bahrain, Bermuda, the Democratic Republic of Congo, Gibraltar, Hungary, Oman and the Slovak Republic will be specified as Group A countries from December 17 midnight, which will tighten the boarding and quarantine requirements for travelers.

Non-Hong Kong residents who have stayed there within 21 days will not be allowed to enter Hong Kong.

Hong Kong residents can only board a flight for Hong Kong if they have been fully vaccinated and hold a recognized vaccination record.

They will have to undergo compulsory quarantine in a designated quarantine hotel for 21 days upon returning to Hong Kong, with six tests to be conducted during quarantine, followed by compulsory testing in a community testing center on the 26th day of arrival in Hong Kong.