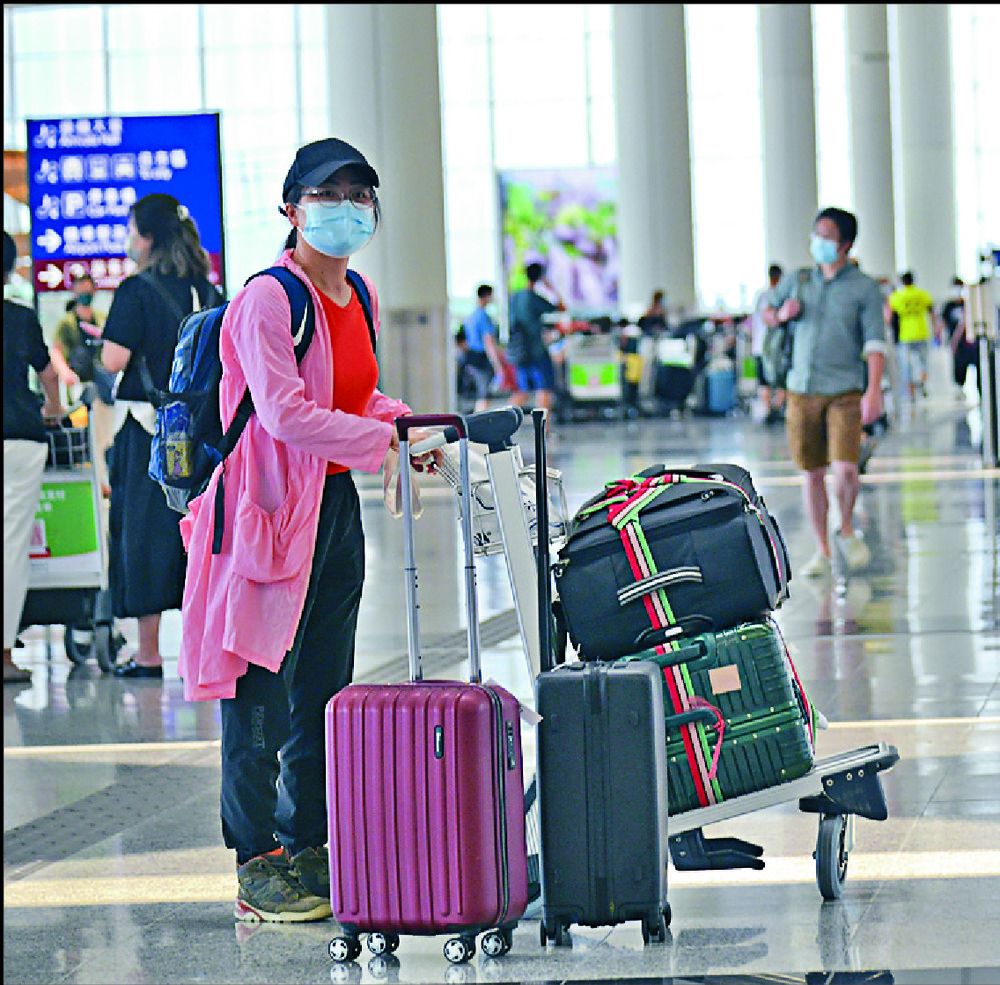 Travel lust sparks anew as easing of quarantine fuels expo inquiries
Hongkongers' love of traveling has been revived by the recent adoption of a more relaxed quarantine regime.
That's the note of optimism coming from the Hong Kong International Travel Expo, where exhibitors are already seeing more enquiries at the start of this year's exhibition at the Hong Kong Convention and Exhibition Centre that will wind up on Sunday.

A total of 27 countries and regions are taking part, up from 16 last year, while more than 100 aviation and tourism exhibitors are hosting over 50 seminars on the latest travel attractions.

Overseas exhibitors from places like Australia, Canada, Japan and South Korea took up more than half of the exhibition spaces this year.

This year's theme is on recovery and reconnecting, with a special emphasis on local green tourism and cultural tourism.

A cultural tourism pavilion has been set up by the expo and Hong Kong China Press, focusing on mainland museums such as Sanxingdui in Sichuan and Nanjing.

A glamping exhibition is also timely after close to three years of pandemic cabin fever, and featured are vehicles custom fitted with tents and cozy camping settings.

Secretary for Culture, Sports and Tourism Kevin Yeung Yun-hung said: "Hong Kong has halted the flight suspension mechanism, upgraded its electronic health declaration system and provided more transportation options for travelers in the past few months, bracing for travelers to return to Hong Kong."

The Korea Tourism Organization said visitors from Hong Kong doubled from 600 to 1,200 last month and foresaw the figure for this month hitting 2,000 following the new "3+4" quarantine policies.

Japanese travel agencies, saying enquiries are up, called for quarantine-free arrangements.

Thailand saw 6,000 Hong Kong visitors last month, sharply up from 2,000 in April, and said it expected the numbers to continue to rise.

Its Tourism Authority of Thailand is collaborating with two airlines in putting three round-trip tickets and one voucher for use at Centara Karon Resort in Phuket up for grabs tomorrow.

Two more round-trip tickets to Thailand via HK Express are to be given away on Sunday.