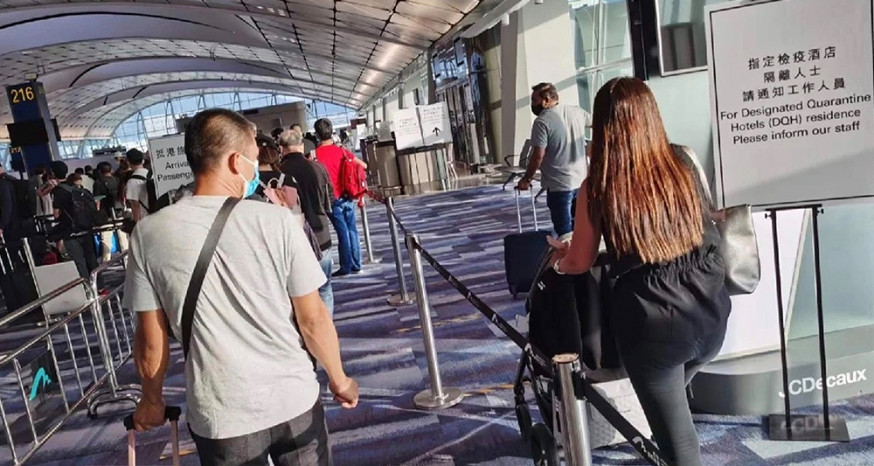 Travel industry welcomes end of flight bans
Travel industries praised the suspension of the circuit-breaker system as "benevolent," as employment unions expressed concerns about a lack of quarantine rooms for foreign domestic helpers.
Hong Kong on Thursday decided to suspend its much-criticized system that banned airline routes that brought infected passengers to the city.

Timothy Chui Ting-pong, executive director of the Hong Kong Tourism Association, welcomed the arrangement, saying it would benefit many of those waiting to return to the city.

He said many families and students were returning to Hong Kong during the summer vacation and that if a flight was banned, they would not be able to stay in the quarantine hotels they had booked and would have to rebook their tickets and hotels.

However, Hong Kong Union of Employment Agencies' chairperson Chan Tung-fung was worried that the quarantine rooms in Hong Kong were full to the brim.

He said that even though flights from the Philippines and Indonesia were not banned, it was still difficult for foreign domestic helpers and other overseas Hong Kong people to get back as they may not be able to secure a room.

He expected the government to shorten the number of isolation days and increase the supply of quarantine rooms, which could increase the availability of hotel rooms.