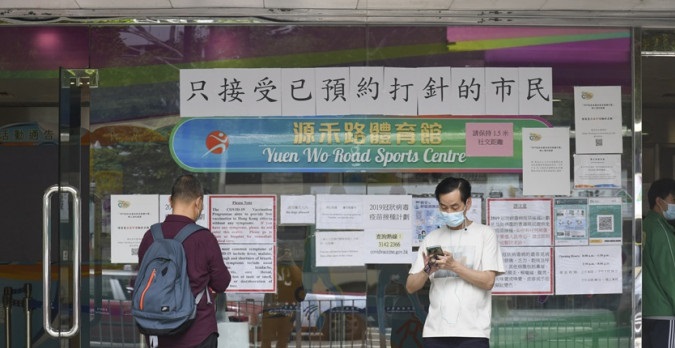 Travel industry to hire 2,000 for vaccination center jobs
The government will provide around 1,800 temporary jobs at the 24 vaccination centers to workers from the travel sector, starting from May.
The main role of these jobs will be to assist in hospitality and administrative works. Tour guides, hotel workers and drivers of coaches are eligible to apply. Appointees will be employed for a 5-month period.

The application for the positions will open on April 7 and the recruitment process is expected to complete on April 21.

The process will be conducted by a new company -- Tourism Industry CVC Administrative Services Limited, formed by 18 organizations in the travel sector, including the Travel Industry Council of Hong Kong and the Hong Kong Hotels Association. The government will offer a HK$2 million subsidy to the company.

Michael Wu Siu-ieng, Honorary Adviser of the Travel Industry Council, expected that each center can take around 70 to 80 tourism staffers. He also expected to receive around 7,000 to 8,000 applications.

Wu pointed out that the applicants' education background and their unemployment situation will be taken into account.

He added that the majority of the jobs will be part-time jobs, allowing the workers to return to their original industries after the temporary gig.