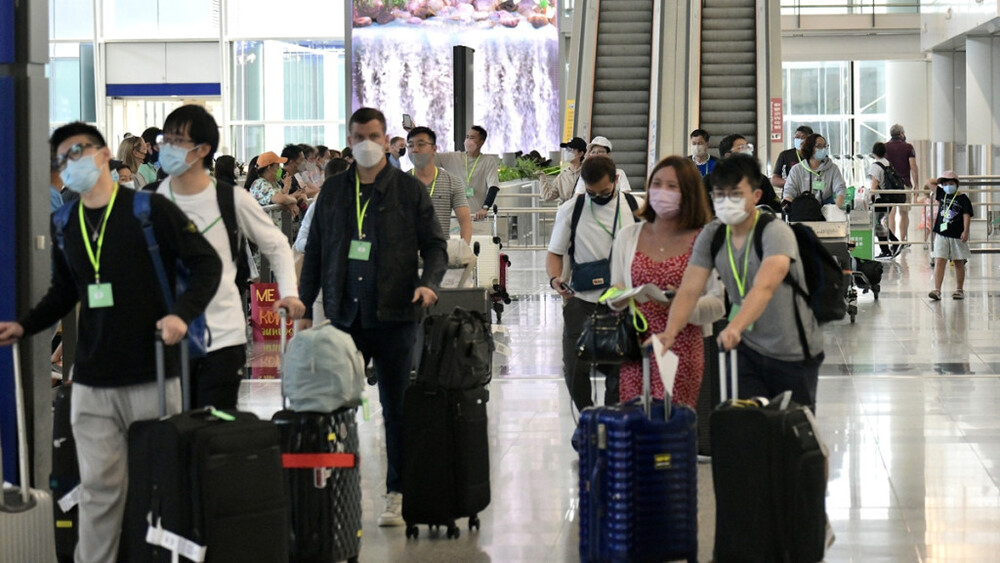 Travel Industry Council expects up to 30pc increase in LNY travelers after amber code axed
The Travel Industry Council said local travel agencies would have to wait until the Lunar New Year for them to benefit from the latest tweak in Covid rules, with the council expecting a 20 to 30 percent increase in inbound tour groups during the holiday.
Chairwoman of the council Gianna Hsu Wong Mei-lun said on Wednesday that she believed the cancelation of the amber health code would attract tour groups to visit Hong Kong.

However, she said most travelers have already decided on their Christmas itinerary, in which the industry may not see an obvious rebound in tourists this Christmas.

She also said that the previous arrangement of allowing amber code tour groups to enter "designated tourist attractions" including theme parks, museums and temples had only been registered by 50 tour groups.

Meanwhile, Hsu said the figure of inbound travelers will not go up significantly as long as the mainland borders remain shut.

"Up to 60 million people have come to Hong Kong a year during previous peak travel seasons, with 80 percent of them being travelers from the mainland," she said.

Separately, some travel agencies said there were limited flights available for the Lunar New Year holiday even with higher demand in flight tickets, which they expect airlines could only increase their operational capacity until the Easter holidays.