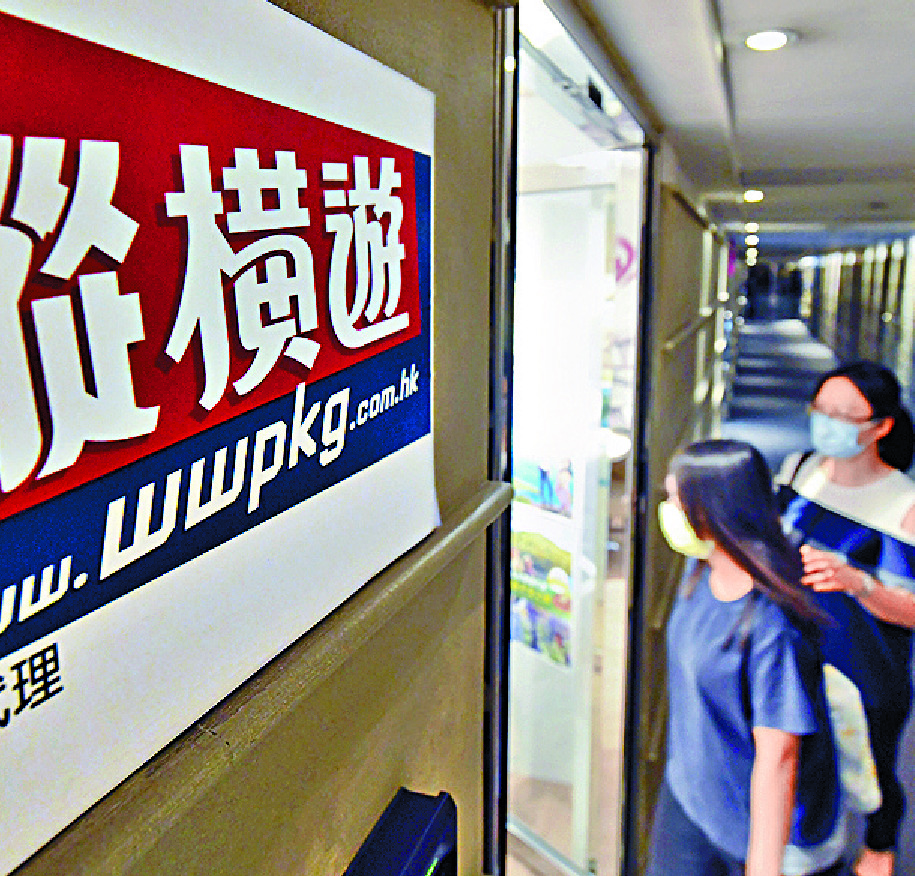 Travel agency hands out $5,000 lai see packets as sector rebounds
Travel agency WWPKG has given out generous lai see of up to HK$5,000 each to its employees on the first working day after the Lunar New Year holiday as the tourism sector starts to resume following the lifting of travel restrictions.
Its executive director Yuen Chun-ning said about 50 employees working in the company since April 1 each received a HK$5,000 lai see in appreciation for their loyalty during the pandemic. He said the 50 employees also received an average pay rise of 9.2 percent last November to make up for the salary freeze during the pandemic.

For the 30 employees hired in the past few months, Yuen said they also received a lai see of between HK$100 to HK$500 each.

Executive director of travel agency EGL Steve Huen Kwok-chuen said a "lai see lucky draw" - with the biggest prize at HK$1,000 - was held for employees.

He said 10 percent of staff won a lai see of HK$1,000, 20 percent received HK$500 while the rest got HK$100.

"We've held a lucky draw for the last 10 years and it's the same this year," Huen said.

A spokesman of Hong Kong Disneyland said all full-time and part-time cast members have been given lai see to symbolize a good start to the new year.

He also said eligible frontline cast members who worked during the four-day public holiday were during the period paid 1.5 times their salary or given that increase in meal coupons.

Major local banks handed out lai see to their employees ranging from HK$100 to HK$500, with some also providing Disneyland tickets or gift boxes.

HSBC - with over 20,000 employees in Hong Kong - distributed a HK$500 electronic lai see to all staff, including international assignees and interns.

Hang Seng Bank gave staff an electronic lai see of HK$500 each.

Standard Chartered prepared three gifts for employees, including a HK$100 lai see for staff and two Hong Kong Disneyland tickets. Some 1,000 staff also got a Disneyland Hotel accommodation gift through a lucky draw.

Bank of China (Hong Kong) employees will get their HK$500 lai see through the bank's BoC Pay mobile app. The bank also gifted two Hong Kong Disneyland park tickets to each of their employees, as well as a dried seafood gift box.

Citibank Hong Kong distributed lai see of HK$688 each while China CITIC Bank International handed out HK$2,000 in electronic lai see.