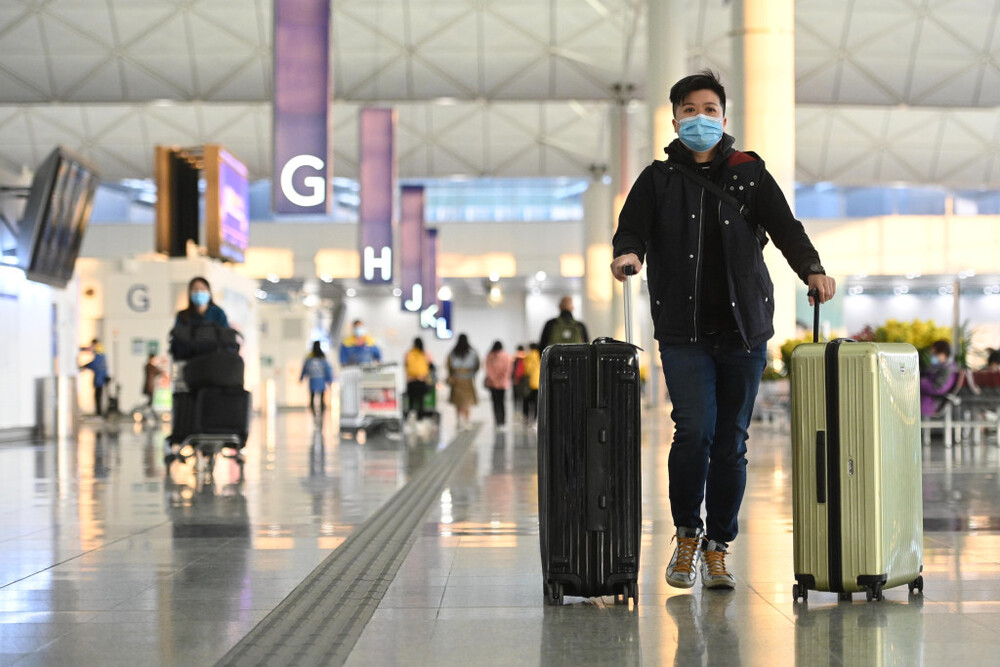 Travel agencies fear close-down as few effects of '0+3' arrangement
Tourism industry veterans claimed no significant boost in the sector with the limited relaxation of entry measures and worried about a new wave of travel companies ceasing operations in half a year.
The number of inbound arrivals saw a 30 percent increase in two weeks after the "0+3" entry arrangement was issued, according to the Immigration Department. However, most of the arrivals were Hongkongers returning to the city, with only 10 percent being travellers from overseas.

"Neither arrival figures for business nor tour visits see a rebound after entry restrictions eased," said Gianna Hsu Wong Mei-lun, chairperson of the Travel Industry Council of Hong Kong.

She noted that travellers are pending the entire exemption of entry arrangements.

"Curbs on dining in restaurants, as well as expensive flight tickets and requirements of PCR test, were stopping the visitors from being willing to come to the city," she added.

"It is hard for us to have any hopes if the current entry arrangements continue," said Hsu, predicting a "wave of closing down" will hit the tourism industry in three to six months.

Timothy Chui Ting-pong, executive director of the Hong Kong Tourism Association, claimed although Hongkongers showed a willingness to travel abroad under the current entry arrangements, not many of them have booked their journey.

Meanwhile, Hong Kong confirmed 4,890 new patients reported on Sunday, including 328 imported cases and three deaths.