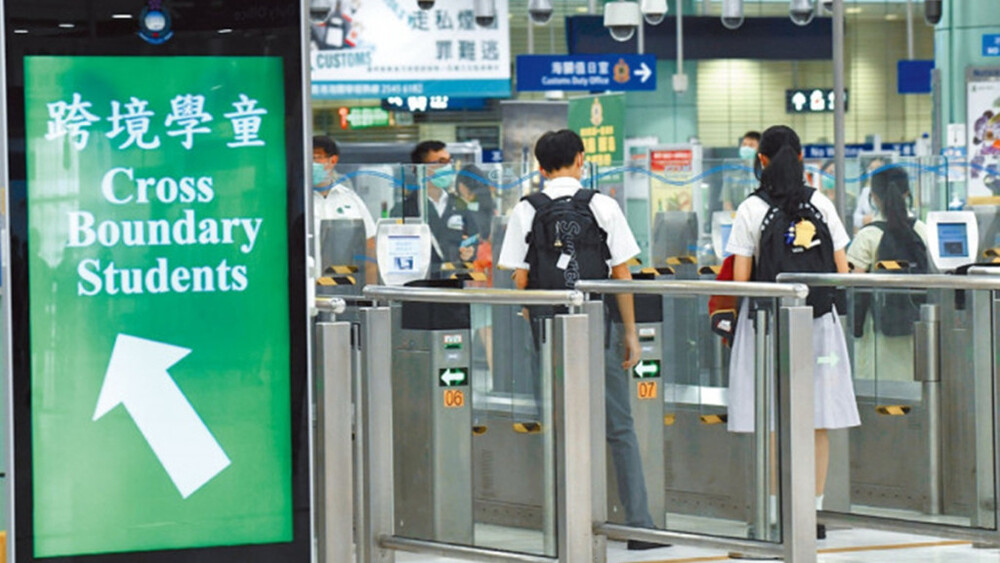 Transport troubles leave learners late for school as over 1,000 cross-border kids return
Some cross-border students were late for school on Wednesday due to inadequate transport facilities, as over a thousand returned to the city for in-person classes.
Secondary school pupils living across the border are the first batch of students to officially resume in-person learning in the SAR two days after the full resumption of travel between the two sides.

Yau Chi-leung, principal of Yuen Long Merchants Association Secondary School, said about 50 cross-border students had returned to campus this morning.

Only two of them were back at school for the first time, with other students returning to school earlier after securing cross-border quotas themselves, he said.

The principal said the school had arranged for the student's mentorship programs to help them adapt to the "new" school environment, adding that some students had requested repeating a school year to catch up with their learning.

Yau also noted that most students crossed the border via the control points at Shenzhen Bay and Futian, and he was told the process was smooth. However, he said some students reflected that there were inadequate transport facilities for them.

His comment was echoed by Wong, chairperson of a cross-border student parents' association, who said the frequencies of transportation at the borders were inadequate to meet demand.

She pointed out that cross-border school bus services have yet to fully resume, with the operators citing difficulties in hiring drivers on such short notice and the Education Bureau saying it was still handling license applications from the operators.

Meanwhile, education secretary Christine Choi Yuk-lin said this morning that more than 1,000 pupils traveled via the Shenzhen Bay checkpoint in the morning, where 16 designated immigration channels were set up to cater to their needs.

"According to my observations at the immigration checkpoint this morning, the arrangement was very smooth," she said, adding that she's confident primary and kindergarten students can return as scheduled later this month.