Many hoped rail link would add to appeal of revitalised Kowloon East district, ease transport woes.
A transport professionals' group wants the Hong Kong government to rethink its decision to scrap a proposal for a HK$12 billion (US$1.55 billion) elevated rail link cutting across the heart of Kowloon and the massive Kai Tak Development.

Its members are bitterly disappointed that the authorities want to switch to using a mix of traditional modes of transport such as buses, minibuses, ferries, travelators and walkways.

Henry Cheung Nin-sang, chairman of the Association of Hong Kong Railway Transport Professionals, said the group intended to lobby lawmakers to persuade the government to bring back the monorail plan, which had been under consideration for over a decade and cost more than HK$90 million in various studies.

"We are very disappointed," he said. "The use of walkways and travelators will not meet the growing demand of residents and businesses in the redeveloped area."

Development chief Michael Wong Wai-lun confirmed on Wednesday the government was dropping the monorail idea because it was too costly and unworkable.

Cheung rejected the explanation of "insurmountable difficulties" such as dealing with a space considered too narrow for the monorail at Hoi Yuen Road in Kwun Tong.

"They can't simply drop the entire plan because of running into technical difficulties. This is an irresponsible attitude," he said. "You can't just give it up simply because it is too expensive."

Proposed by Chief Executive Carrie Lam Cheng Yuet-ngor when she was secretary for development from 2007 to 2012, the monorail promised to be the first of its kind in Hong Kong and a unique feature in an area earmarked as the city's second core business district.

But in her policy address last month, Lam said a detailed feasibility study had found that traditional modes of transport would be preferable.

The news disappointed lawmakers, district councillors, residents and businesses in the district who had hoped the rail link would add to the appeal of a revitalised Kowloon East, and improve connectivity.

They questioned how cost could be an issue, when Lam was pushing ahead with the ambitious Lantau Tomorrow Vision reclamation project costing at least HK$600 billion off Lantau Island.

Many were also worried about worsening traffic congestion in Kowloon East, especially in Kwun Tong.


'Monorail plan attracted home-buyers'

The proposal was for 9km of elevated monorail running from Kowloon Bay MTR station to Kai Tak Development – on the site of Hong Kong's former international airport – linking the cruise terminal and continuing above the Kwun Tong typhoon shelter to Kwun Tong MTR station.

It was meant to improve connectivity within Kowloon East and meet the needs of the 320-hectare Kai Tak Development, which includes parts of adjoining Kowloon City, Wong Tai Sin, and Kwun Tong districts.

The government estimated in 2010 that the monorail project would cost HK$12 billion and have a daily ridership of more than 200,000 in 2031.

Rail expert Cheung felt there were ways the government could modify the plan to address the technical issues in Kwun Tong.

"Residents have been whining over congestion problems in Kwun Tong and if the government needs to develop Kowloon East into a second core business district, it shouldn't rely on the old modes of transport," he said.

Cheung King-fan, Kowloon City's district councillor, said he would continue to lobby the government to change its mind.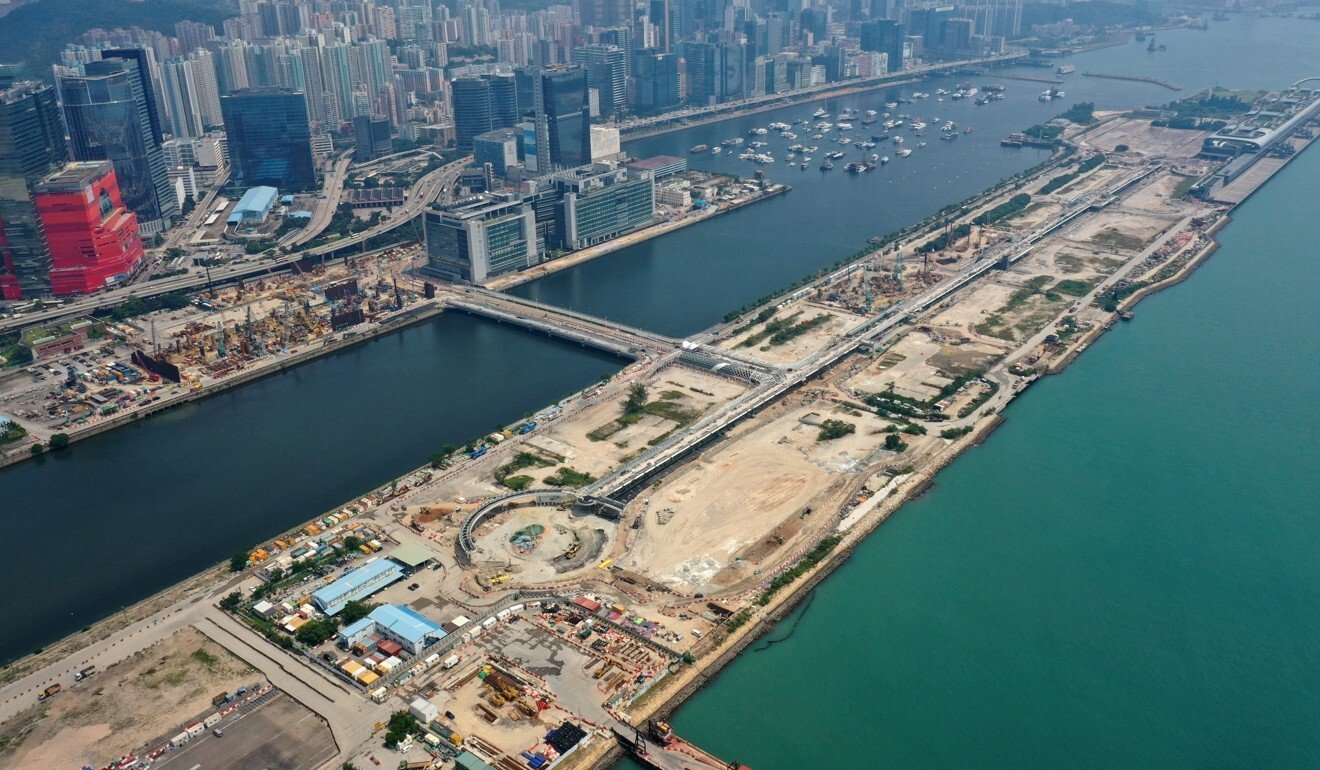 An aerial view of Kai Tak.

"Many residents in Kai Tak are very unhappy that the monorail plan is being dropped as they had high expectations. It was supposed to be a landmark facility providing convenient and comfortable transport," he said.

He pointed out that developers had found themselves in an embarrassing situation too, as many residential projects such as Oasis Kai Tak and K.City had used the monorail as a selling point.

"Now it seems the developers have misled the buyers," he said.

Jeff Bent, managing director of Worldwide Cruise Terminals, operator of the Kai Tak cruise terminal, said without the monorail system, people joining or leaving cruise ships would be greatly inconvenienced.

As a home port, the terminal would sometimes see 4,000 to 5,000 passengers leaving their ships at the same time, so it was essential to have good transport facilities.

"We understand the rationale for dropping the monorail, but wish there could be a limited monorail, maybe just along the runway from Kai Tak MTR station to Kai Tak Cruise Terminal. It would be better than nothing," he said.

Kai Tak resident Keith Liu, 44, said the proposed monorail was a key reason he spent HK$9 million to buy a 500 square-foot flat in K.City two years ago.

"It was proposed by Carrie Lam herself and I thought that since she is the chief executive now, she would keep her word," he said, dismayed that the idea has been scrapped.

He too did not think that cost should be an issue, pointing out that the government had spent a lot on mega projects fraught with cost overruns, including the multibillion-dollar West Kowloon Cultural District.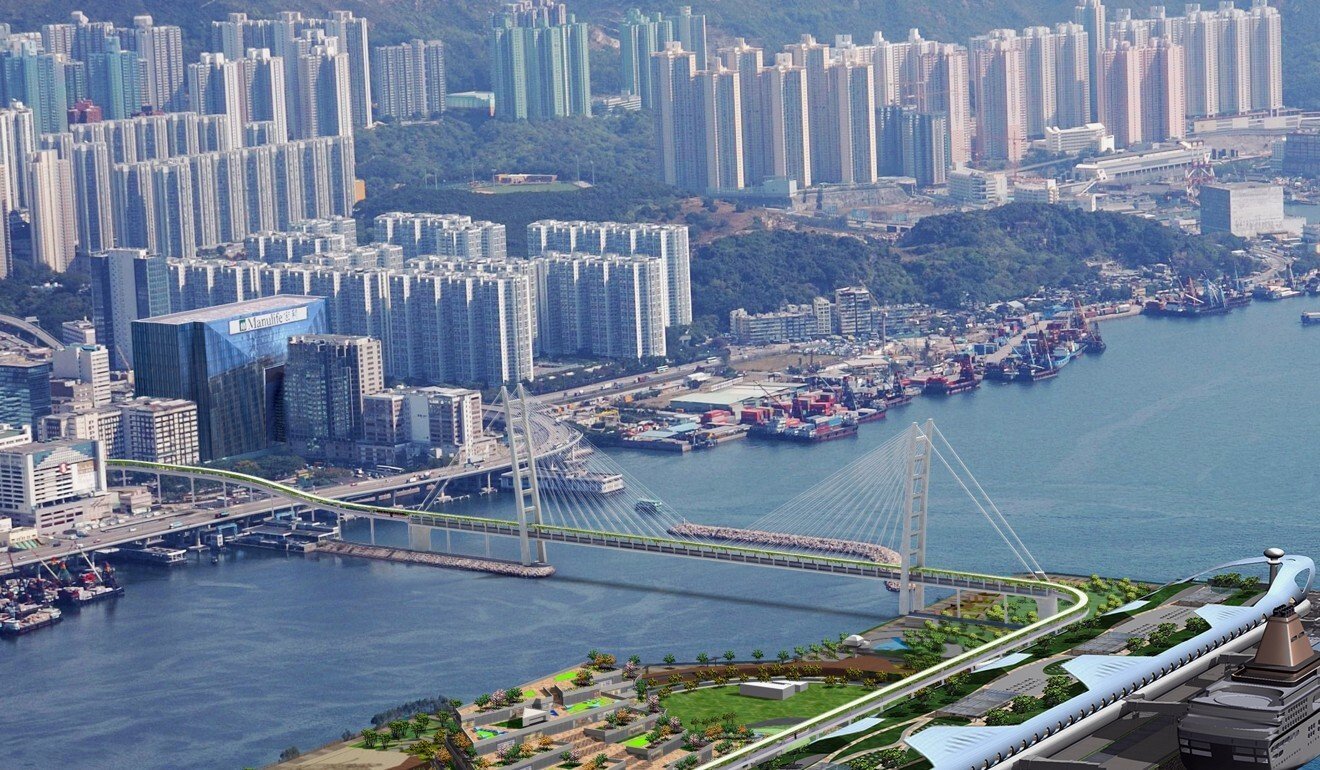 An artist impression of the monorail crossing from Kwun Tong to Kai Tak.

"The government shouldn't flip-flop all the time," he said.

Quentin Cheng Hin-kei, spokesman for the commuter concern group Public Transport Research Team, said he always thought the monorail system would not work.

"The government should have ditched it from day one, not after 11 years and spending more than HK$90 million," he said.

He also did not agree that switching to traditional modes of transport would help Kowloon East's ambitions of becoming another commercial district.

"The government should have used these 11 years to provide proper transport planning for the district. Now it seems everything is back to square one," he said.