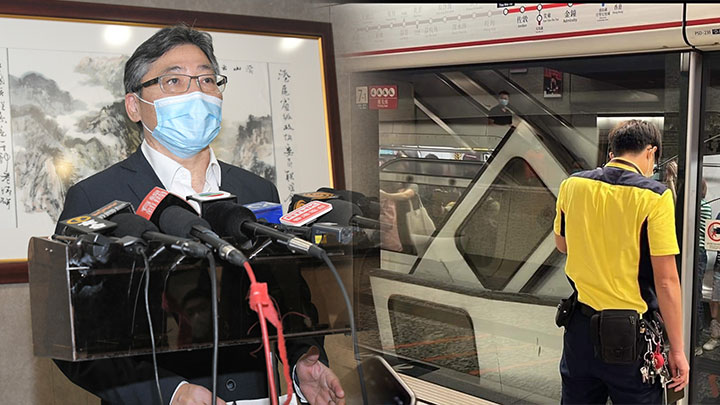 Transport chief urges investigation report by Wed and review structure of entire MTR network
The government has required the MTR Corporation to hand in an investigation report of the train derailing incident and deploy an overall inspection on the MTR network for safety hazards.
In a press briefing on Monday, Secretary for Transport and Logistics Lam Sai-hung announced a series of operations following up on the incident have been launched under instructions.

"The MTR Corporation is required to submit a preliminary investigation report by Wednesday (November 16) to clarify the cause of the incident and an integrated report in two months," he said.

Lam added that the corporation should list clear guidance for evacuating passengers in emergencies in the report.

Besides, the Electrical and Mechanical Services Department has instructed MTR to inspect the structure of the entire railway network and carry out regular reviewing and maintenance.

Several doors of an MTR train were ripped off as it derailed while entering Yau Ma Tei station Sunday morning, disrupting rail services between Lai King and Jordan Station for the whole day.