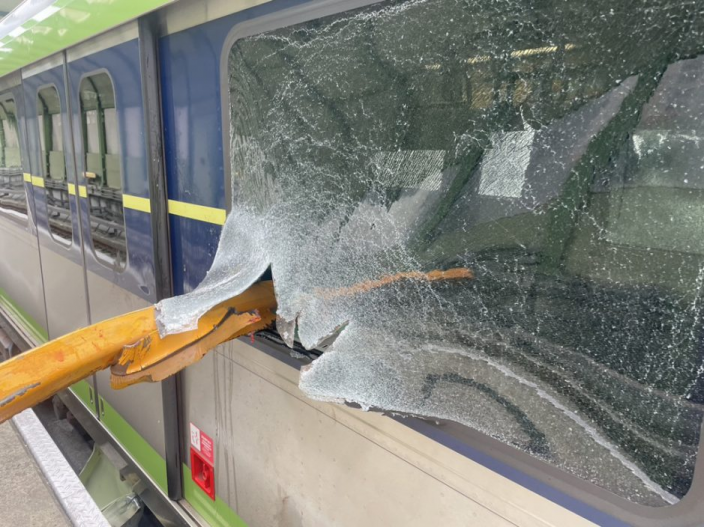 Tragedy hits train from on high
The boom of a construction crane came loose and fell from the 31st floor of an almost completed building onto a passing metro train in central Taichung, Taiwan, around noon yesterday, killing one commuter and injuring eight.
City officials said the tower crane was in the process of being taken down from the top of the building at the construction site on the intersection of Wenxin South Fifth and Wenxin roads in Nantun district when the boom fell at 12.29 pm.

It slammed into a MRT Green Line train near Feng-le Park station, tearing into the side and shearing off metal sheets, smashing windows and sending seats flying.

The front end of the train also saw serious damage.

Of the eight injured, two were primary school school pupils, whose feet were cut by falling glass.

A foreigner suffered lacerations in the head.

The one who died was a 52-year-old woman, Lin, who ended up trapped under the carriage.

By the time, emergency responders were able to extricate her, she had no vital signs after suffering severe head trauma.

She was declared dead at a hospital.

City fire officials said the she was thrown out of the carriage.

Train services from BeitunmMain station to City Hall station and from Jiuzhangli station to the HSR Taichung station had yet to resume normal service.