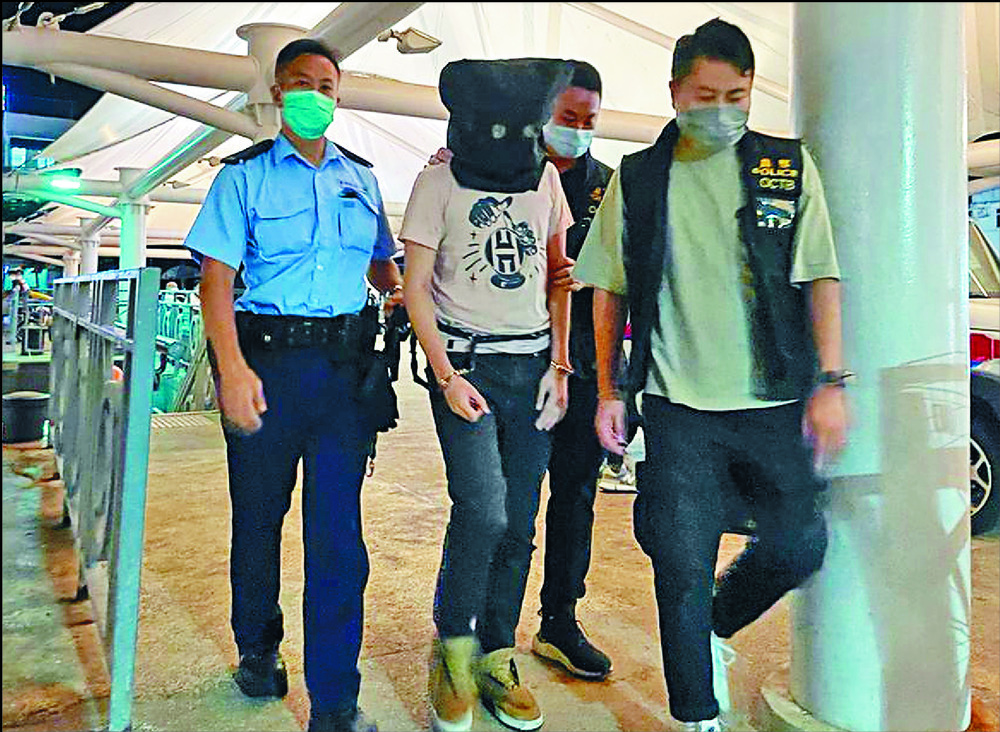 Trafficking warning over Thailand tours
Some victims caught in a web of job scams in southeast Asia have been kidnapped and taken to Cambodia or Myanmar while sightseeing in Thailand, says a former district councillor.
The former vice chairman of Yau Tsim Mong council, Andy Yu Tak-po, said one victim told him that he was traveling in Thailand when he was kidnapped and taken to Myanmar in an unknown vehicle.

The victim said other Hongkongers he saw in the phone scam camp shared similar experiences with him.

Yu said the victim had sought help from the SAR government even before the Immigration Department's WhatsApp hotline was launched on Friday.

The victim urged the government to use English when answering requests for help as the traffickers monitoring them usually understand Chinese.

Yu hoped the government could take the initiative of contacting those held captive and provide funds to their families to pay off the expensive ransoms.

East Week, The Standard's sister publication, quoted the US-based Global Anti-Scam Organization which reported that more than 100,000 people are being detained in at least 33 "scam centers" in Myanmar and Cambodia - while two of the centers are in Myanmar, 30 are in Sihanoukville, the only Special Economic Zone in Cambodia.

A victim, "Ah Tsang," told Eastweek magazine he and some 200 Chinese nationals are being held in a center named "Wolong Villa" in the Kokang Self-Administered Zone in northern Myanmar.

"Ah Tsang" said he was forced to work there in a telecom scam operation and was beaten by an electric rod everyday if he failed to meet the operator's target.

As his boss knows Chinese, he has to be careful and delete all chat records when talking to people outside.

But Undersecretary for Security Michael Cheuk Hau-yip said cases known to authorities are mostly related to job scams.

"Among the cases we know about so far, we have not received any of Hong Kong residents being kidnapped while traveling abroad," he said.

Cheuk said the number of suspected Hong Kong victims has risen by one to 38. Some 21 are still being held captive while the rest have either returned to Hong Kong or are safe abroad.

Two of the six arrested suspects in the human-trafficking syndicate appeared in an Eastern magistrates' court yesterday, charged with conspiracy to defraud, and were remanded in custody until October 17.

The two are Joshua Cheung Manwaai, 23, and his secretary, 27-year-old Shum Mung-sze, accused of defrauding a man and a woman last month.

The male victim was held captive in Myanmar while the woman was scammed of over HK$35,000.