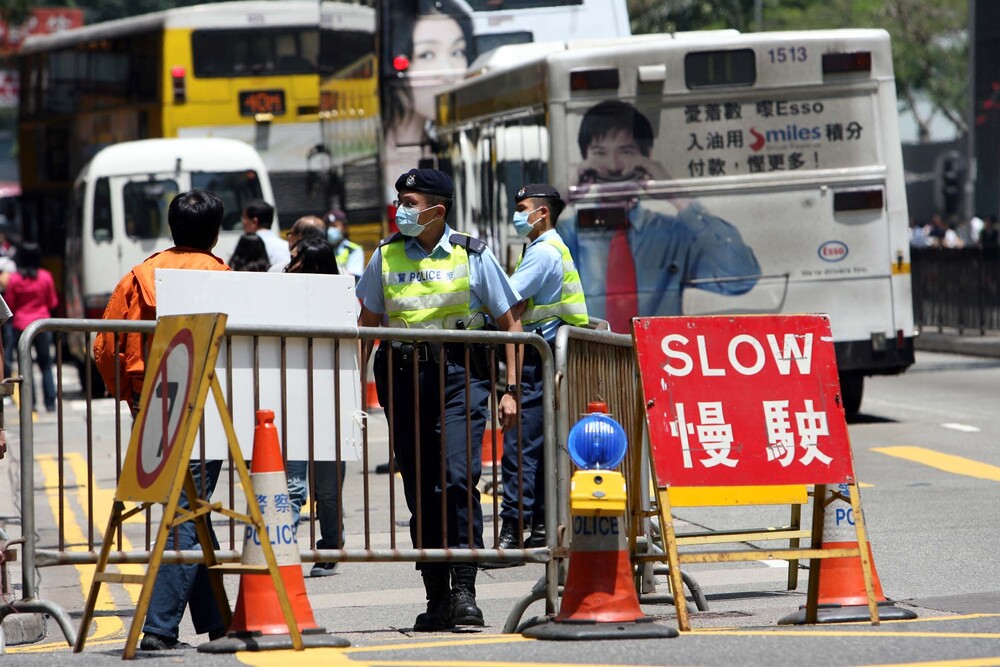 Traffic control in Wan Chai on CE election day
Special traffic and transport arrangements will be implemented in Wan Chai North to facilitate the holding of the 2022 Chief Executive Election on Sunday (May 8), the Transport Department announced.
The slip road leading from the Central-Wan Chai Bypass to Expo Drive will be temporarily closed from 7am to 6pm on May 8. Motorists are advised to use Man Po Street, Yiu Sing Street and Lung Wo Road for journeys to Wan Chai North.

Meanwhile, public transport services will be affected as well.

The terminal point for cross-harbor bus route No. 961 at Expo Drive East will be relocated to Wan Chai North Temporary Public Transport Interchange from 12.30am to 10pm on May 8. New World First Bus route Nos. 18 and N8P, and cross-harbor bus route Nos. 905, 961 and 978, will be temporarily diverted from 5am on May 8.

Due to bus route diversion, bus stops on Harbour Road westbound, Lung Wui Road and Harbour Road eastbound outside the Hong Kong Convention and Exhibition Centre will be suspended from 5am to 9pm on May 8, and temporary bus stops on Gloucester Road will be provided to facilitate passengers' boarding and alighting.

Separately, the taxi stands at Expo Drive and Harbour Road will be suspended from 12.30am to 10pm on May 8. The taxi stand and taxi drop-off point at Harbour View Street will also be suspended from 12.30am to 7pm on May 8.

The department advised motorists to avoid driving to the affected areas as it noted the traffic in the vicinity of Wan Chai North is expected to become busier.

The department also reminded motorists to follow the police's instructions and be alert to the latest traffic news through the media.