Cathay Pacific secures some jet biofuel supply from US, but needs more to meet its 2030 pledge.
Hong Kong and China Gas (Towngas) will begin producing sustainable aviation fuel (SAF) in small batches by the end of this year in a step towards meeting growing demand from airlines keen to reduce greenhouse gas emissions.

Production will be done at its plant in Zhangjiagang city, Jiangsu province, and will initially yield 50,000 tonnes annually, according to a company spokeswoman. The alternative fuel will be developed from hydro-treated vegetable oil.

"We are in the implementation stage and working on commercial arrangements with [prospective customers], so it may not be appropriate to disclose details at the moment," she said.

Hong Kong carrier Cathay Pacific last week pledged to use SAFs for 10 per cent of its total fuel consumption by 2030, joining a string of global airlines including British Airways and Delta Air Lines in making the commitment.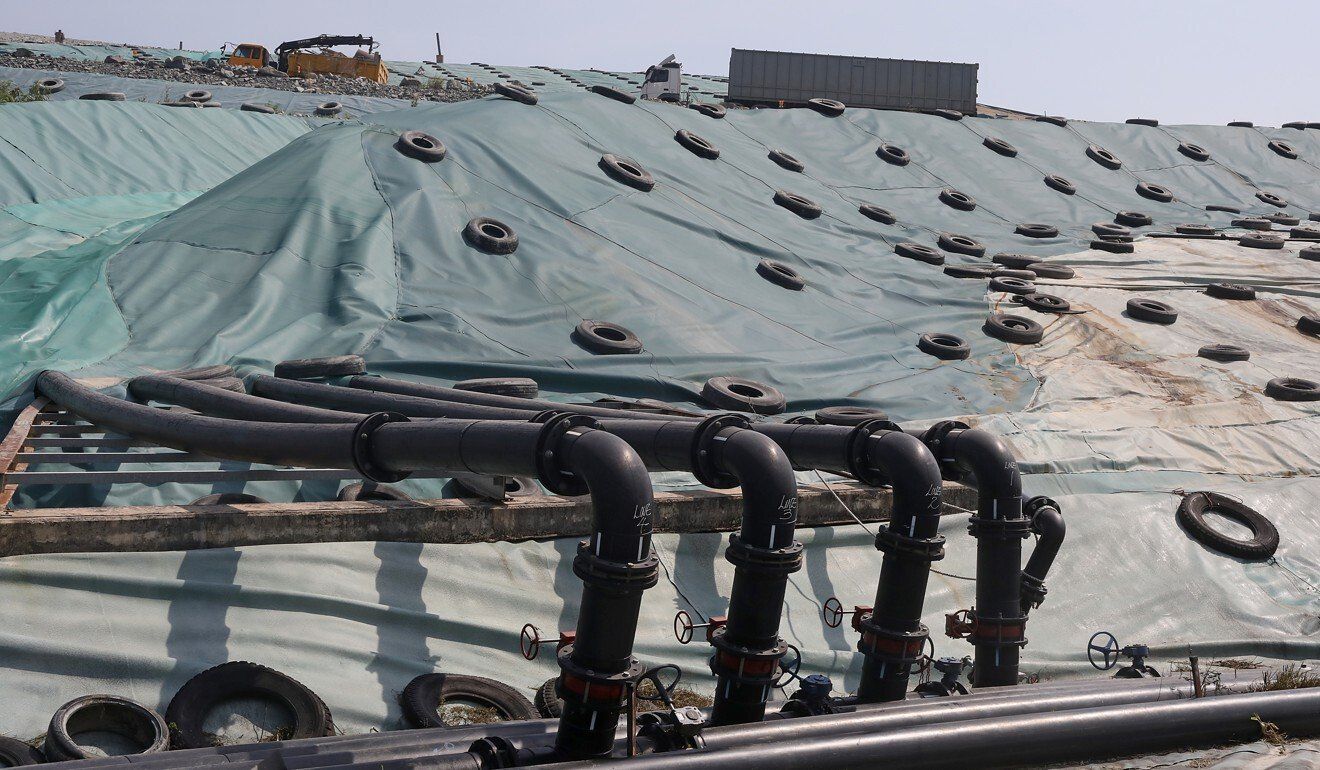 Hong Kong and China Gas is converting landfill waste into fuel.

While airlines globally have pledged net-zero emissions by 2050, SAFs are more expensive to produce and remain in relatively short supply.

Aviation accounts for 3 per cent of the world's carbon emissions, and switching to biofuels made from household waste, used cooking oil, animal fat and plant waste would help airlines do their part in combating climate change. Biofuels can reduce emissions by up to 80 per cent compared with conventional jet fuel.

Cathay has so far secured 1.1 million tonnes of biofuel, equivalent to 2 per cent of its annual fuel needs starting from 2024. The fuel will be extracted from household waste in the United States that would otherwise go to landfills.

But that leaves the airline a significant distance from its 10 per cent pledge. In 2019, before the Covid-19 pandemic, it used 5.83 million tonnes of jet fuel.

Cathay has said it prefers biofuels made from household waste.

In 2014, it invested in Fulcrum BioEnergy, a US-based, waste-to-fuel SAF developer, which also counts United Airlines and energy giant BP as shareholders.

The company is capable of converting 175,000 tonnes of waste into more than 10 million gallons (37 million litres) of sustainable aviation fuel each year.

Towngas, one of Hong Kong's largest energy suppliers and the biggest distributor of natural gas in mainland China, operates the facility that supplies jet fuel for aircraft at Hong Kong International Airport (HKIA).

Lawrence Lu, programme manager at public policy think tank Civic Exchange, said the convergence of alternative fuel suppliers and airlines was a positive signal.

"When Cathay Pacific made the commitment, it really sent a strong signal to the market," he said. "The supply chain is already here. The take-up of SAFs is a trigger point to start speeding up decarbonisation."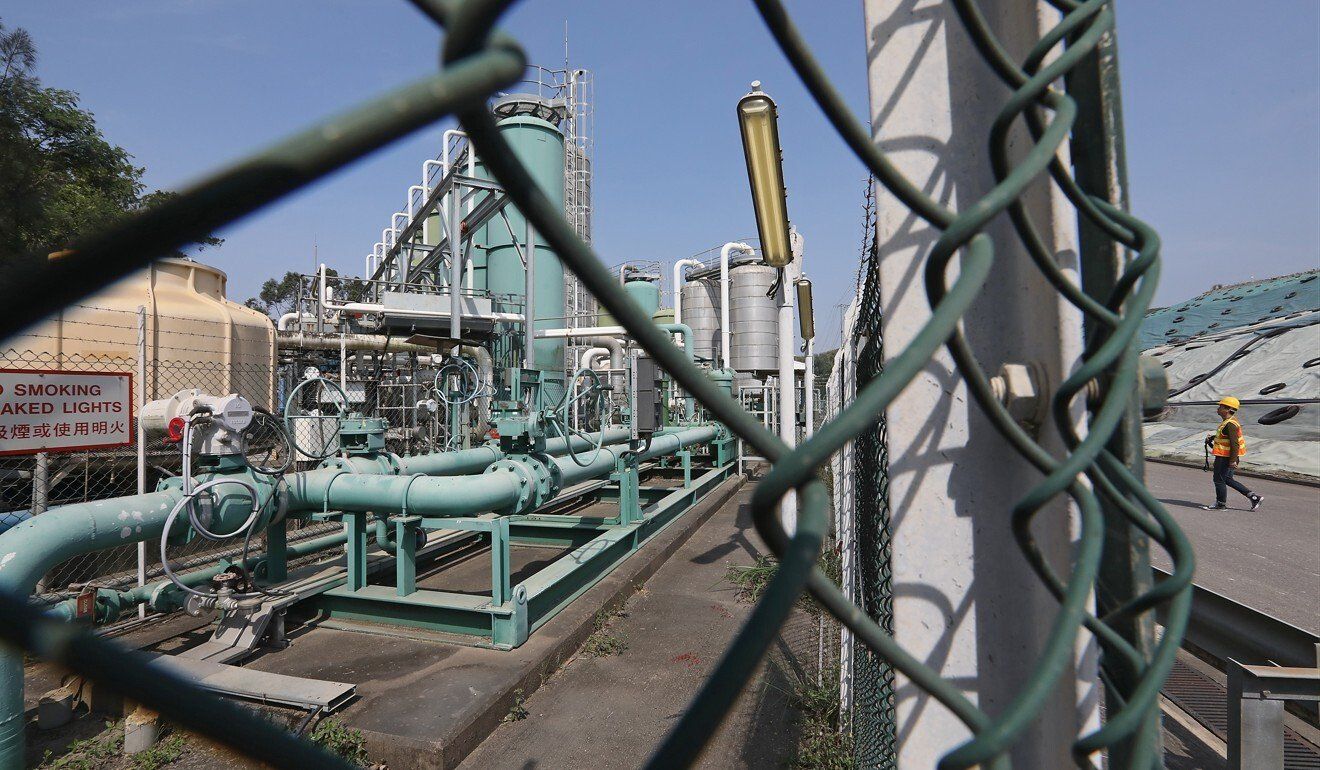 The Hong Kong and China Gas facility in Jiangsu province.

Lu said while Cathay had set an ambitious target, the wider use of SAFs was hindered by persistent problems such as the reliable supply of affordable feedstock to produce biofuels.

However, with climate change now firmly on the global agenda, the use of SAFs has created an opportunity to shift responsibility to consumers, as they cost three to five times more than conventional jet fuel.

"The transition is not free. The consumer – someone – definitely needs to pay the higher price. Also, from the government's point of view, when the price increases, it will encourage people to use other modes of transport such as high-speed trains, which also helps decarbonisation."

The Airport Authority Hong Kong, which runs HKIA, said it was supportive of airlines wishing to use SAFs, and noted they were giving priority to decarbonisation.

Christine Loh Kung-wai, a former undersecretary for the environment and now an adjunct professor at Hong Kong University of Science and Technology, said while the city could not be self-sufficient in SAFs, mainland China could provide a stable supply of greener fuels.

"Hong Kong is too small to produce large quantities of biofuels for a large number of flights, but it is possible to look at regional supplies from the mainland," she said.

Loh added that aviation's contribution to climate change was something the city could not ignore. "For Hong Kong to remain a major aviation hub, it does have to think about how it will decarbonise the airport and provide cleaner energy for the airport and planes," she said.

Wealthy nations and polluting industries are under pressure to fully embrace decarbonisation targets ahead of the United Nations Climate Change summit – COP26 – next month.

While key industries such as aviation and shipping are not part of the 2015 Paris Agreement, a legally-binding global deal with almost 200 countries and territories on board to curb carbon emissions, action is being taken in these sectors.

Hong Kong has set itself a 2050 target to achieve carbon neutrality, and is banking on technological advancements and innovation to help its decarbonisation push.

The government pointed to the creation of its HK$200 million (US$25.7 million) "Green Tech Fund" to stimulate research and development.

"The government generally welcomes local airline initiatives to use SAFs … and stands ready to provide support to the local aviation industry's efforts … including any proposal to explore trying waste-to-fuel processing," the Environmental Protection Department said.