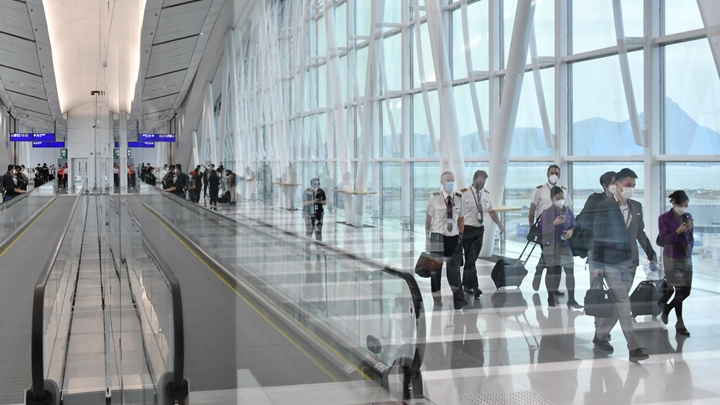 Tourism veteran welcomes reduced PCR tests, touts 80pc increase in travelers
Veterans claimed signs of a rebound in the tourism industry, with an 80 percent monthly increase in the number of travel groups in November.
"The number of tour groups has reached nearly 10 percent of the amount in the same period in 2019 before the epidemic," said Lanny Leung Kong-lan, General Manager of Hong Kong Wing On Travel Service Limited, noting the recorded figure of bookings for free travel at 47 percent of 2019's level.

"Besides, we were glad to see overall booking of outbound tours for Christmas and New Year reached 50 percent of three years ago's numbers," she added.

In a press briefing on Thursday, the health officers announced a plan to reduce the number of PCR tests for inbound arrivals, noting travelers from overseas and Taiwan will only need to undergo a PCR test twice after their arrival.

"It would definitely boost the industry, but we are still looking forward to further relaxing of the curbs," Leung said.