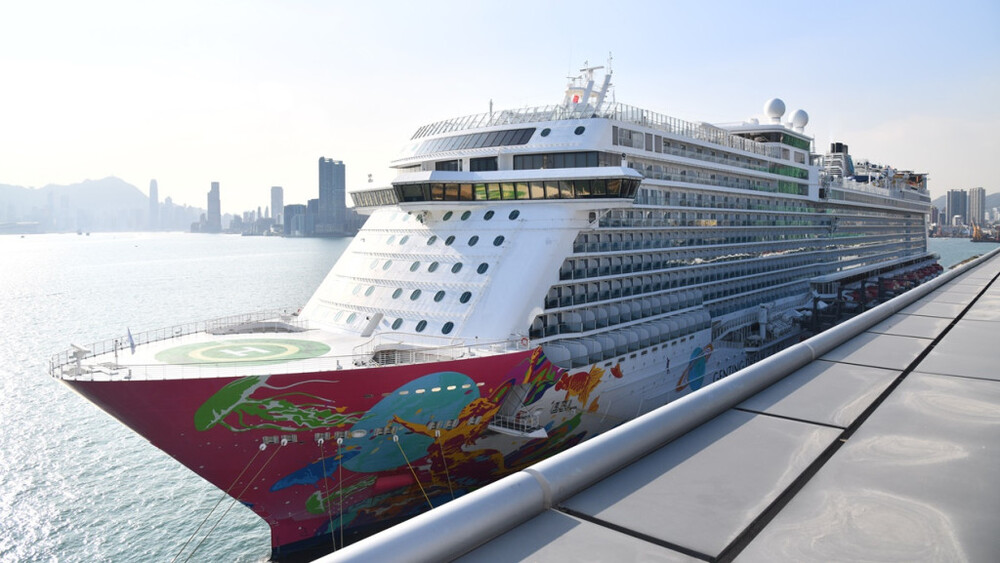 Tourism representatives push for relaxing pandemic restrictions on cruises
Representatives of the tourism industry met with officials from the Health Bureau on Tuesday to discuss relaxing the restrictions on cruise travel.
Freddy Yip Hing Ning, president of the Hong Kong Travel Agent Owners Association, believes that epidemic prevention measures for cruise ships are more comprehensive than those for hotels or parks. He hopes that the authorities can relax the quarantine restrictions on cruises trips.

Yip said on a radio program that relevant statistics across the industry were collected and presented in yesterday's meeting.

Elaborating on current measures, he stated that all staff and passengers of the cruise ships will need to follow the requirements of antigen testing and vaccination. He believes that cruise ships are much safer than hotels and amusement parks.

When asked about the previous government's regulations, Yip replied that he thought it was much too strict. He pointed out that the measures discouraged certain companies from stopping by the city on their cruises.

Yip emphasised that even if restrictions are eased in Hong Kong, cruise lines will take at least 3 to 6 months to arrange trips. As ships overseas gradually resume sailing, he hopes that the authorities will lift restrictions as soon as possible to benefit the industry.