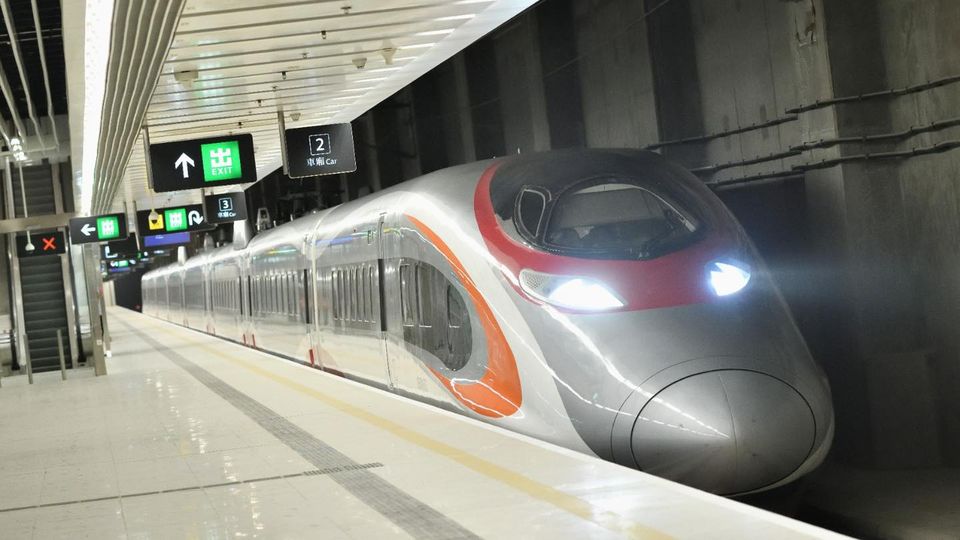 Tourism industry enjoys 50pc increase in turnover after high-speed rail relaunch, calls for more trips
Tourism veterans called for more trips to be added to Hong Kong high-speed rail trains to and from mainland China amid the roaring demand after regular travel gradually recovered from February.
A local travel agency's executive director Chan Chi-wah said on Tuesday morning in a radio program that his company has seen the business income increase by 50 percent after the resumption of high-speed rail services.

"Our agency has reopened the tour group routes from Hong Kong to mainland's Chaoshan city, which was always in great demanding by Hongkongers," he said, noting more than 10 groups are already waiting for their departure by the end of the month, but the number of high-speed rail train seats may not be sufficient.

Last Saturday, more of Guangdong province's destinations of high-speed rail trains, such as Zhaoqing, Chaoshan, and Shantou, started trips for passengers, followed by other long-distance journeys to places outside Guangdong, including Beijing and Shanghai, to be resumed entirely as early as April 1.

"It is relatively easy to buy the train tickets departing from Hong Kong, and the return tickets are always not available under great demand," Chan said, noting he has submitted advice to MTR Corporations for more trips added to cope with the increasing number of commuters.

Chan added that more tour groups are expected during Easter Holiday and that his company is planning trips to Guangxi province, and the profit is expected to increase to 40 percent of the pre-pandemic level.