Hongkong Post will inspect all mail addressed to court buildings before delivery under stepped-up measures.
Hongkong Post will inspect all mail addressed to court buildings before delivery as part of stepped-up security measures, the judiciary has revealed as it expressed grave concern over a spate of attempts to intimidate judges.

The enhanced system was revealed as the postal service's Cheung Sha Wan delivery office on Wednesday afternoon intercepted another suspicious letter from Taiwan containing what appeared to be meat that was bound for West Kowloon Court.

Before the latest incident, at least four judges based in various city courts had received threatening mail from Taiwan over the past two weeks, some containing highly corrosive substances.

A letter destined is seen being posted in Wan Chai in Hong Kong.

In a statement issued on Wednesday night, the judiciary said Hongkong Post had been asked to screen all items addressed to court buildings, so any suspicious pieces of mail could be reported to police before delivery.

Designated outdoor checkpoints for post would also be set up outside court buildings to minimise the impact on court security and operations if any suspicious items slipped through the net.

Police support for court buildings would also be enhanced, while court staff and security personnel would be reminded to stay vigilant to ensure a timely response to any incidents, the judiciary said.

Judges have been under pressure over the past year, with divisive political disputes making their way into court as anti-government protesters are tried for a variety of crimes related to the 2019 social unrest.

The jurists recently subjected to intimidation attempts had jailed anti-government protesters over the past few months, along with other rulings unrelated to the demonstrations.

The Post reported on Tuesday that letters containing what looked to be meat were sent to Court of First Instance Judge Johnny Chan Jong-herng at the High Court in Admiralty and District Judge Clement Lee Hing-nin at Wan Chai's District Court. The police bomb squad was deployed to both courts, but found nothing dangerous in any of the meat packages this week.

The letters from Taiwan contained a message written in English that said: "Hor Foon Hay is watching you". Police classified the cases as criminal intimidation. The organised crime and triad bureau took over the investigation on Wednesday. No arrests have been made.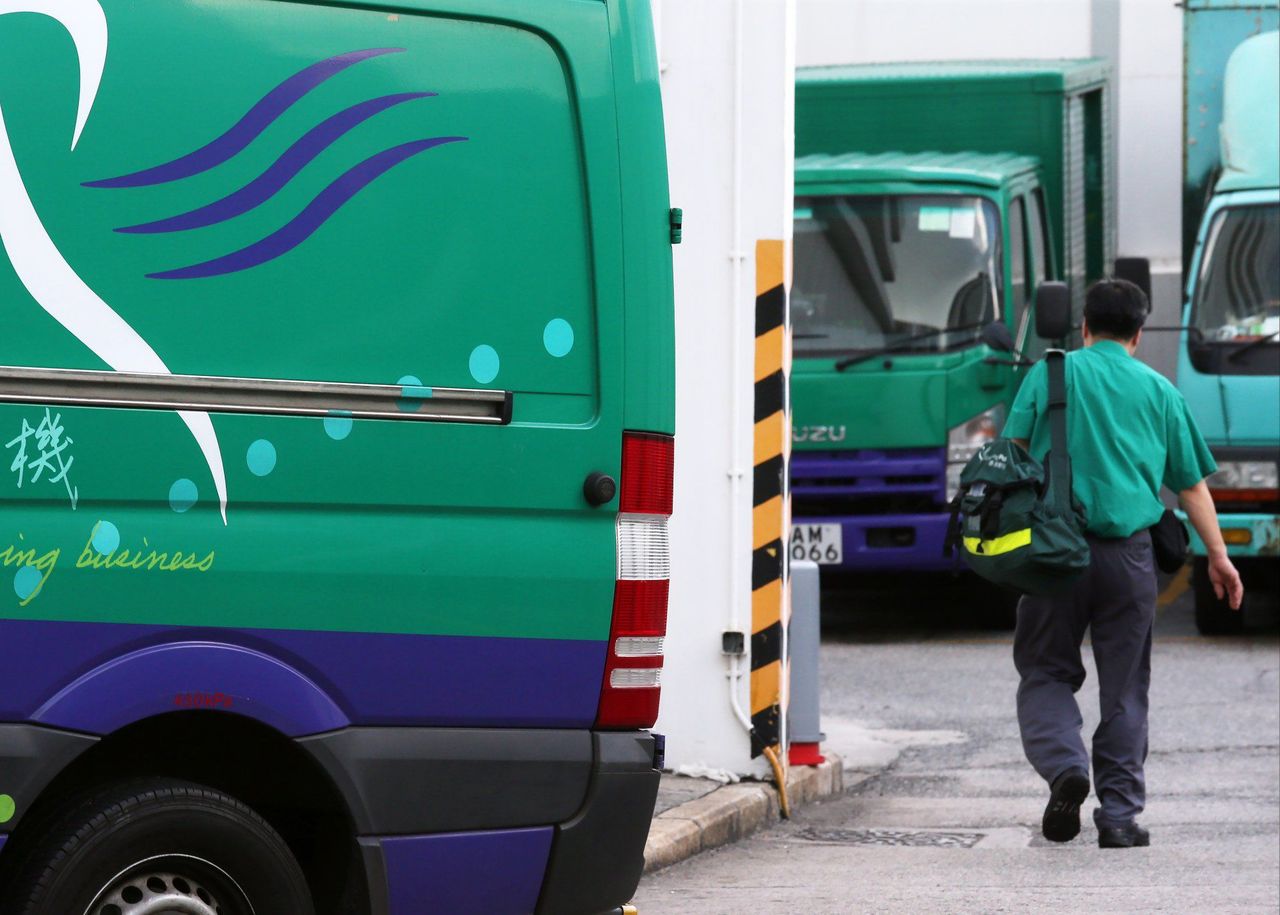 Staff at Hongkong Post will first inspect all mail addressed to court buildings before sending to the intended recipients.

On Tuesday night, a picture showing a note carrying the same message along with what appeared to be a piece of meat was posted on a Telegram channel by an internet user going by the name of "Hor Foon Hay", who claims to be exiled in Taiwan.

The user claimed responsibility for all the letters of intimidation over the past two weeks to a total of four judges, as well as public figures including security minister Chris Tang Ping-keung.

Before Chan and Lee were targeted, letters containing a highly corrosive substance were sent to Magistrate Pang Leung-ting at Sha Tin Court and Deputy Judge Kathie Cheung Kit-yee at West Kowloon Court.

District Court Judge Stanley Chan Kwong-chi, who this week jailed the youngest person to be sentenced under the national security law, said after Tuesday's hearing that he too had been subjected to threats of violence, describing such attempts to intimidate as "terrorism".

In its Wednesday statement, the judiciary expressed grave concern over the recent run of incidents involving attempted intimidation against judges and judicial officers, calling the threats a direct challenge to the rule of law as well as the principle of judicial independence.

It added that the courts would exercise judicial power independently as stated in the Basic Law, the city's mini-constitution.

"To safeguard the security of court buildings, the judiciary will continue to review court security measures from time to time," the judiciary said in the statement.

Metal detectors were installed at some of the court buildings in 2017 after a man pulled out a knife at a courtroom in the High Court.