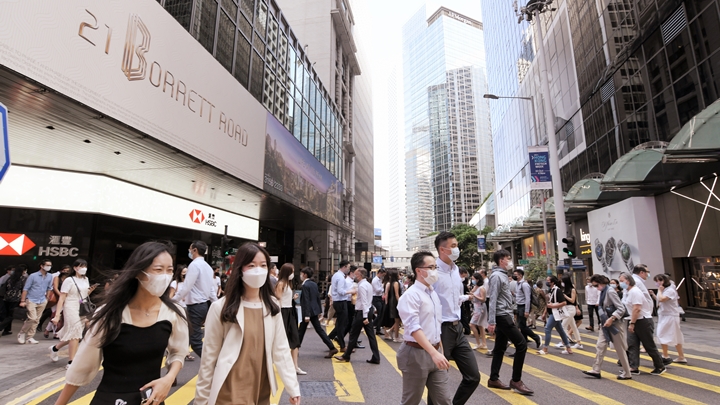 Top Talent Pass Scheme receives 2,600 applications, half approved
The labour authority said the talent attraction scheme launched last month has received around 2,600 applications, half of which were approved to work in Hong Kong.
The newly-operated Talent Service Unit online platform has received positive responses worldwide as appealing to multiple applications for the Top Talent Pass Scheme, Secretary for Labour and Welfare Chris Sun Yuk-han said on Wednesday.

"A total of 2,600 applications were received so far, and I have approved 1,400 of them," he added. "An applicant will be able to come to Hong Kong with an entry pass of two years valid date."

The Scheme opened for applications in December as part of the focused policy to attract talent. Under the Scheme, eligible people who wish to apply to enter Hong Kong will not be required to have secured an offer of employment in the city and can be granted 24 month's stay.

The eligibility criteria included persons with annual income reaching HK$2.5 million and above in the year immediately preceding the date of application, or degree graduates of the world's top 100 universities with at least three years of work experience over the past five years.

The degree holders of the top 100 universities with less than three years of working experience are subject to an annual quota of the Scheme, which is allotted on a first-come, first-served basis.