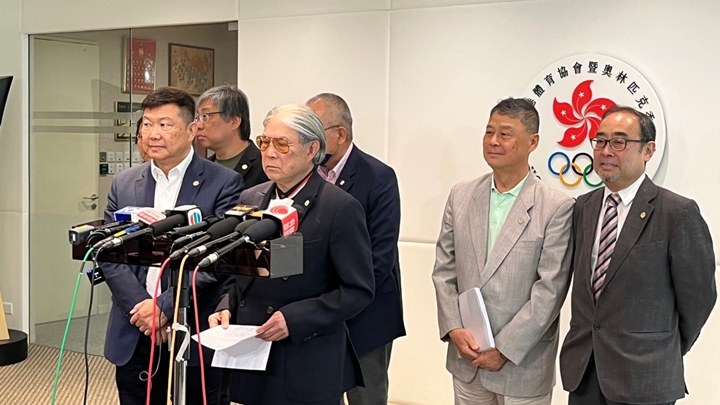 Top sports body says inadequacies found in ice hockey association's governance and management
Hong Kong's top sports body said on Friday that they have identified inadequacies in the ice hockey association's governance and management, after evaluating a report submitted by the association over a blunder last month when a protest song was played at an international tournament instead of China's national anthem.
Timothy Fok Tsun-ting, president of the Sports Federation and Olympic Committee of Hong Kong, China, told reporters after a board meeting this morning that there were shortcomings in the governance of the ice hockey association.

He said with the federation responsible for managing the city's sports bodies, a report will be submitted to the SAR government for a final decision on whether there will be further action taken.

Fok said it is within public expectations for sports teams to preserve the dignity of the national anthem, while he also acknowledged the team and its leaders' commitment to the competitions, and their reactions in handling the anthem blunder.

Meanwhile, Edgar Yang Joe-tsi, honorary secretary general of the federation, criticized the ice hockey association for not taking the matter seriously.

When asked whether the association would face punishment or sanctions, Yang did not give a direct response, only saying that the punishment could include match suspension or warnings according to past experiences.

Yang also disagreed that they are making the ice hockey association a scapegoat for the incident, adding that the federation was "in the same boat" as the association.