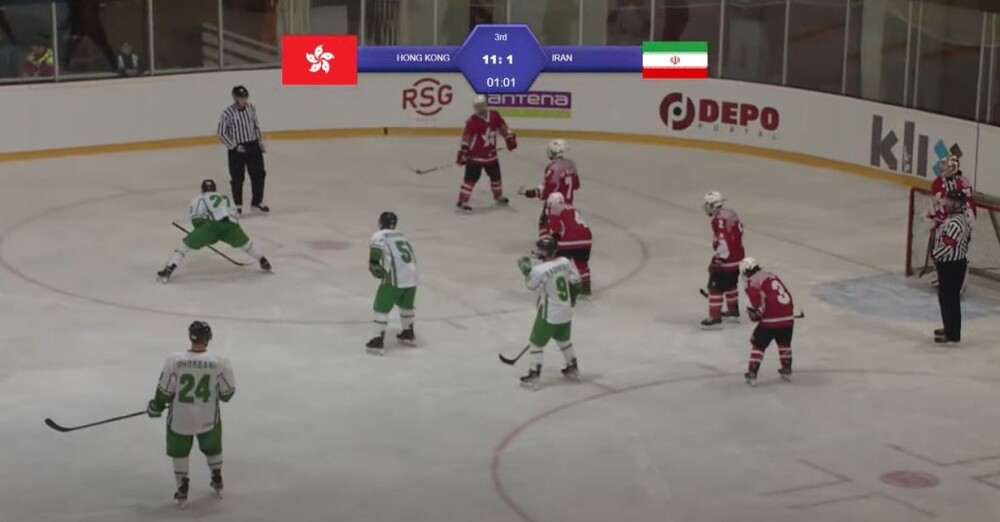 Top sports body says ice hockey association has huge room for improvement over anthem blunder
Edgar Yang Joe-tsi, honorary secretary general of the Sports Federation and Olympic Committee of Hong Kong, China, said the city's ice hockey association has huge room for improvement over a blunder last month when a protest song was once again played at an international tournament instead of China's national anthem.
His comments came after leaders from both the Hong Kong sports federation and the ice hockey body met on Thursday afternoon to exchange their views on the incident.

Yang added that whether there will be any follow-up action on the matter will depend on an internal meeting of the sports federation. The federation said earlier that the ice hockey body would be sanctioned if it was found at fault for the incident.

Also present at the meeting today, Annie Kwan Yuen-yee, head of the city's ice hockey team, told reporters that they sided with the federation's view that there was huge room for improvement and acknowledged that there has been a misunderstanding between the two organizations.

She said the ice hockey association had since submitted an incident report to clarify the matter in a bid that the federation would accept their explanations of how the mistakes occurred.

When asked whether she was worried about the possible punishment or sanctions, Kwan said there is not much she can do as "what is done cannot be undone", again pleading innocent on the matter.