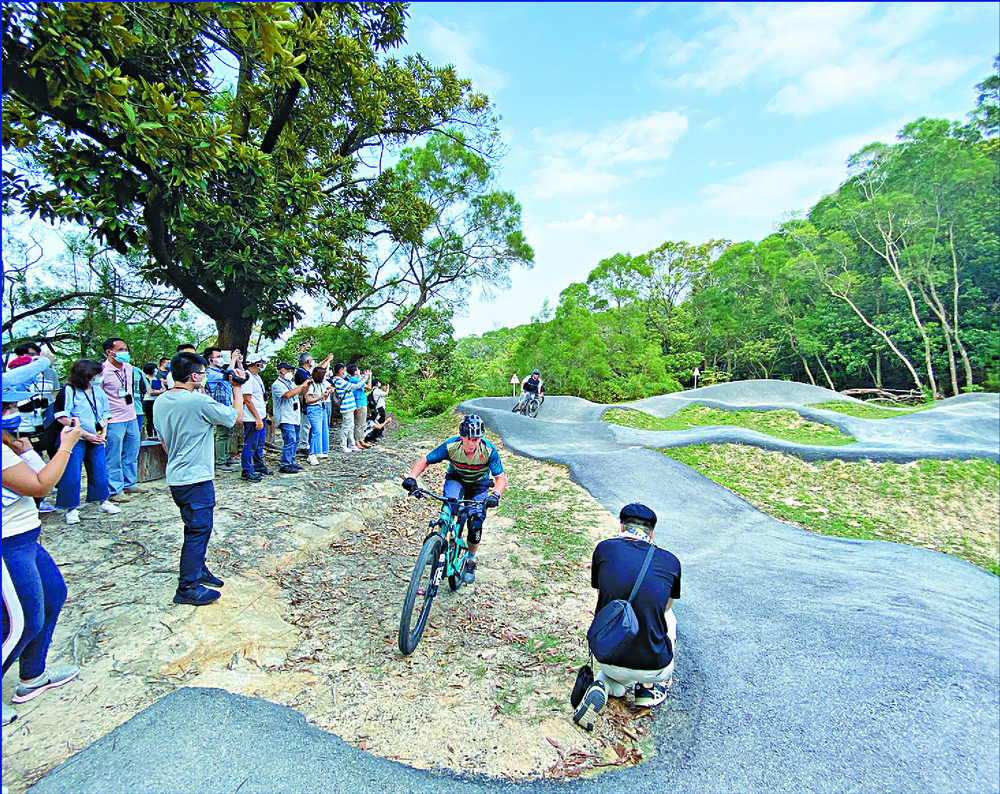 Top-level mountain-bike site gets many pumped up
The first Hong Kong mountain-bike training ground is expected to open at Mui Wo in December. It will be the biggest practice venue for mountain biking in Asia.
The area will have a 13-kilometer bike trail and covers 4.5 hectares, reaching the highest level of 5 in difficulty.

The Development Bureau said Secretary for Development Bernadette Linn Hon-ho visited and inspected the construction and development work on the site at the weekend.

Construction is part of the second phase of the improvement and expansion work for the mountain-bike trail networks in south Lantau by the Civil Engineering and Development Department.

These include a training ground near Lai Chi Yuen Tsuen and the expansion of several trails at the Mui Wo and Chi Ma Wan sections to form a circular network. The training ground will contain trails of different technical features, including berms, jumps, a rock garden, switchback turns and pump tracks to add more fun to users.

Engineer Walter Pang Siu-tuen from the Sustainable Lantau Office said the training ground provides trails of different riding difficulties for beginner, intermediate and advanced cyclists.

Beginners can start with undulating trails and then progress to a narrow trail that allows only one bike to go through at a time.

It is hoped that the training ground will nurture more local cyclists and promote the development of mountain biking in Hong Kong.

The three-phase construction work has reached 80 percent completion since the second phase started in November 2017.

The first phase of the project - the 31.5-kilometer trails from Pui O to Kau Ling Chung and Chi Ma Wan - was completed in 2017. Three of 15 mountain bike trails are in south Lantau. Sections run from Mui Wo to Pui O, Pui O to Kau Ling Chung and Chi Ma Wan.

Linn also conducted site visits in mudflat Shui Hau Wan and Tung Chung Community Liaison Centre to further plan for the Lantau Island project "Development in the North, Conservation for the South" promulgated in 2017 as part of the Lantau Tomorrow Vision.

Linn said: "There is much room for development in the district - for example, improving the detours and promoting the development of hostels, campsites and cultural facilities to achieve sustainable development in Lantau Island.

"We hope to provide high-quality supporting facilities in Conservation for the South to let people enjoy and appreciate the precious resources in south Lantau."