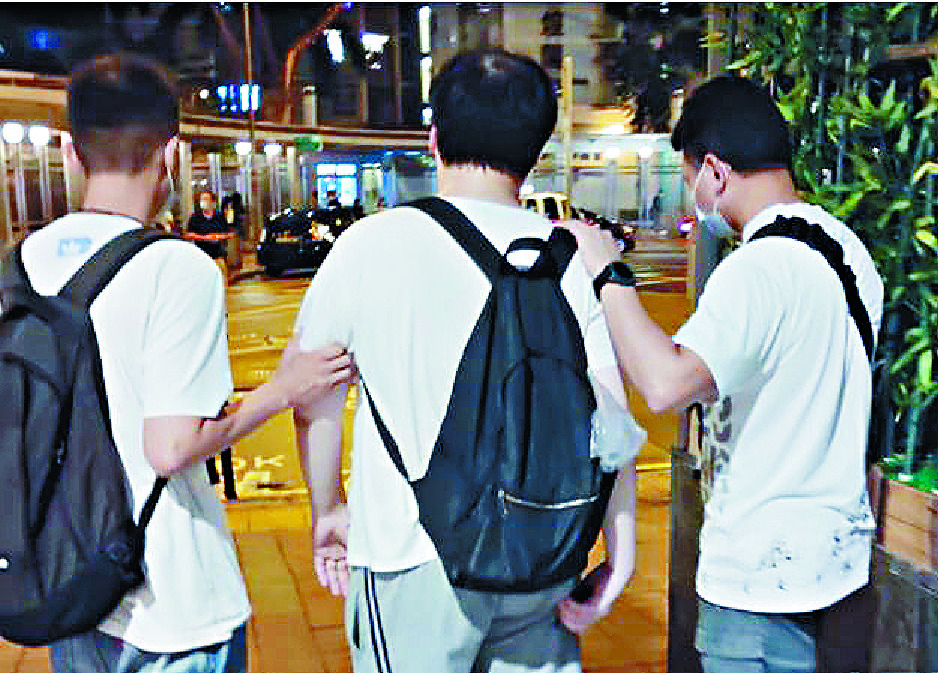 Top inspector put on leave over breasts pic
A police chief inspector was ordered to take leave while under disciplinary investigation for allegedly taking a picture of a plain-clothes female constable's chest area in his office.
The case came to light after the picture was widely circulated on social media and messaging groups, prompting the force to put out a message.

"A chief inspector from the Sha Tin police district secretly photographed the breasts of his female subordinate in his office," it reads. "He is attached to the crime wing. A disciplinary investigation has been activated, and he has been suspended since [Wednesday]."

The picture is a close-up of her chest, waist and further down.

"If any police personnel has violated the law or discipline, the force will investigate and follow up the case in a fair and partial manner with respect to the established mechanism," the police said. "There will be no bias in the case of any police personnel."

Sources said the photo had been widely circulated within the force and rang alarm bells among top district police officers.

That came as a 32-year-old man was still being detained for questioning as of last night for taking upskirt photos of a 15-year-old girl in Tseung Kwan O early this month.

The suspect was arrested for loitering at 10pm on Wednesday in Tseung Kwan O and had his phone seized.

On June 4, the victim lodged a report with the police, claiming the suspect took upskirt pictures of her while they were both on an escalator on King Ling Road.

Police examined CCTV footage before nabbing the suspect.