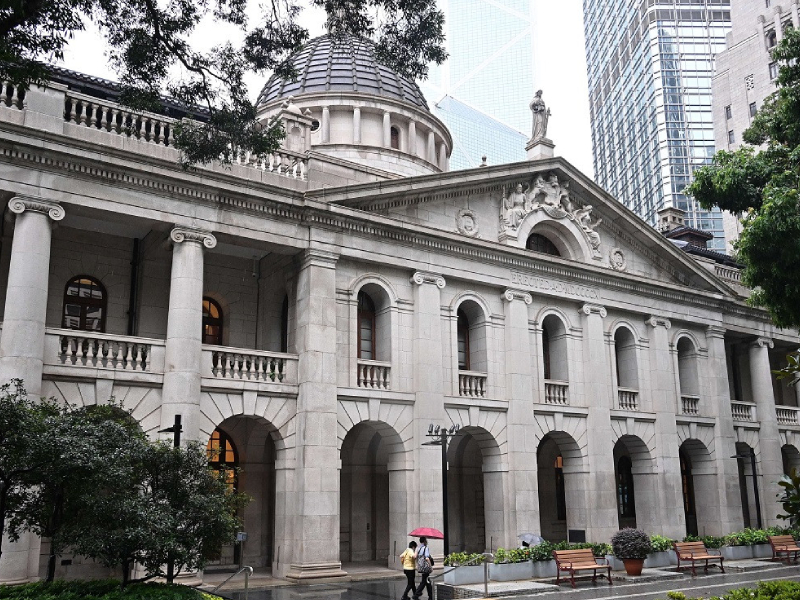 Top court overturns city's first conviction for carrying zip ties
The Court of Final Appeal on Friday overturned the conviction of a man who was found carrying zip ties in a backpack in November 2019.
Real estate agent Chan Chun-kit was convicted in 2020 and sentenced to five and a half months in jail for possession of an offensive weapon with intent, after he was found carrying 48 six-inch zip ties in Causeway Bay, near a rally held by candidates running in the District Council election at Victoria Park.

Chan's lawyers argued at the top court that the 48 plastic cable ties Chan was carrying did not fall under the scope of section 17 of the Summary Offences Ordinance under which he was charged.

The legislation sets out the offence of "any person who has in his possession any wrist restraint or other instrument or article manufactured for the purpose of physically restraining a person, any handcuffs or thumbcuffs, any offensive weapon, or any crowbar, picklock, skeleton-key or other instrument fit for unlawful purposes, with intent to use the same for any unlawful purpose".

The Court of Appeal had earlier agreed with the Department of Justice that a wider, unrestricted interpretation of the legislation should be adopted, saying there needs to be an updated reading.

However, the top court said that this would mean almost all articles or instruments are fit for an unlawful purpose, rendering the offence "in reality a thought crime".

A five-judge panel ruled that zip ties are not covered by this section of the law, saying they aren't manufactured for the purpose of physically restraining a person, they are plainly not offensive weapons, and they are not instruments fit for gaining unlawful access.

The judges, led by Chief Justice Andrew Cheung, unanimously overturned Chan's conviction and sentence.