Liu Guangyuan says consulates and international business chambers should seek to protect and make contributions to city.
Beijing's top diplomat in Hong Kong has urged foreign consulates and businesses to help present the city around the world in a more objective manner as Chinese President Xi Jinping has promised a long-term commitment to maintaining the "one country, two systems" governing principle.

Liu Guangyuan also said on Wednesday that consuls and international business chambers should seek to protect and make contributions to the city, as China and Hong Kong's socio-economic progress could offer opportunities to countries around the world.

"I hope all of you can present the vibrant and promising Hong Kong to the world in a more objective way," the commissioner of China's Ministry of Foreign Affairs in Hong Kong noted in a 70-minute speech given in a briefing attended by more than 100 foreign diplomats and representatives of business groups in Hong Kong.

"Despite the China policy of individual countries, geopolitics and the stance of individual media outlets, I hope that you can develop a strategic vision and stay level-headed, and see clearly who truly wants Hong Kong to further develop, and who wants to destabilise Hong Kong," he said.

The briefing was about Xi's recent two-day visit to Hong Kong to mark the 25th anniversary of the city's return to Chinese rule and a keynote speech he delivered at the inauguration of Chief Executive John Lee Ka-chiu's administration on Friday.

Attendees at the event included: diplomats from more than 50 consulates, such as the head of the European Union's Hong Kong office; the consuls general of Japan, Singapore and Germany; and senior representatives from the consulates of the United States, Britain and France.

It was understood that the acting deputy consul general of the US attended instead of the country's top envoy, Hanscom Smith, as he was unavailable at the time.

Stuart Brown, the United Kingdom's acting deputy consul general, also attended the briefing, representing British Consul-General Brian Davidson, who had a prior commitment. South Korea was represented by its deputy consul general in Hong Kong.

After the briefing, representatives from the British and Italian chambers of commerce, as well as the consulates of Israel, Malaysia and Kazakhstan, were invited to speak to the media.

They said they felt reassured after Xi had pledged on Friday that Beijing would preserve Hong Kong's unique strengths as an international hub.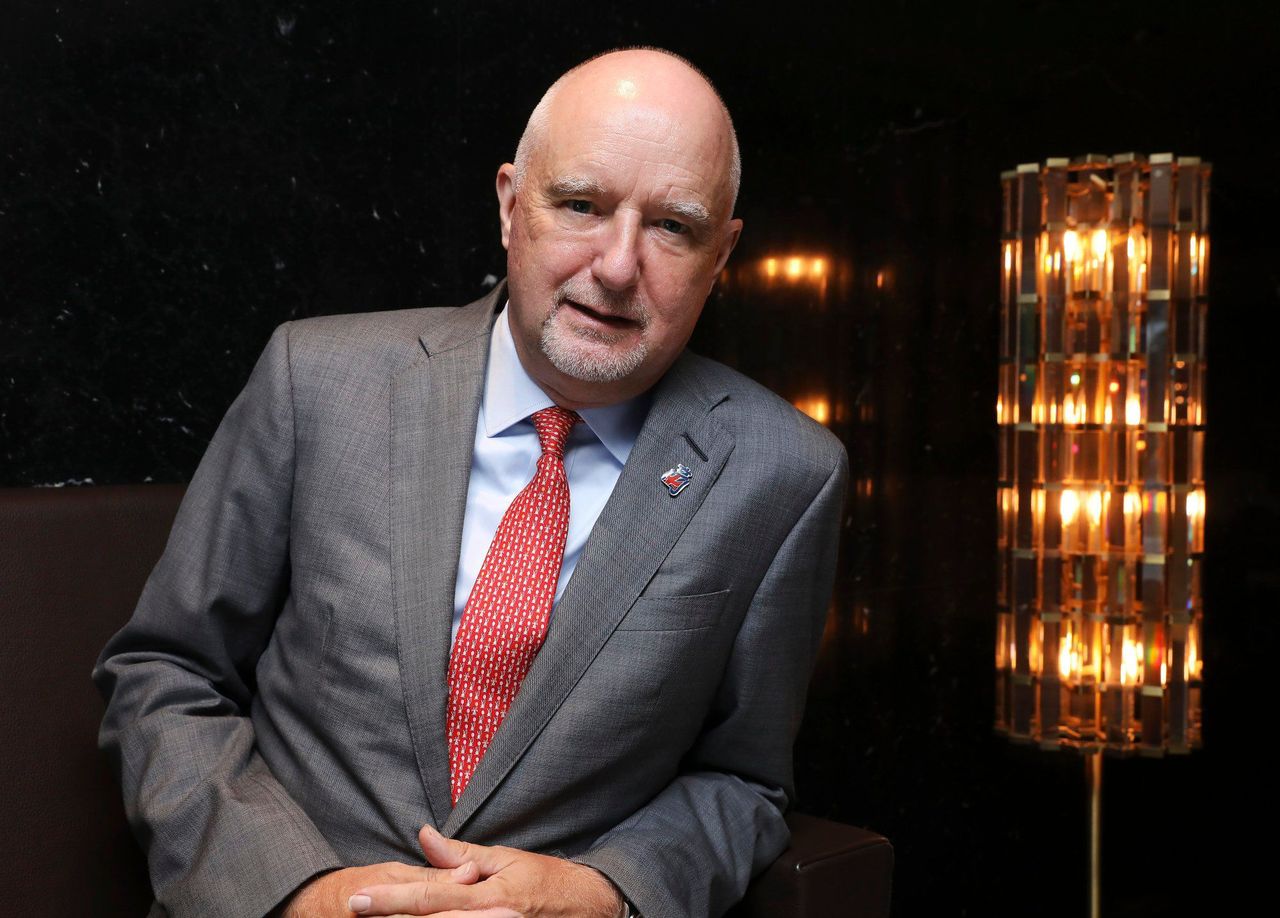 David Graham, executive director of British Chamber of Commerce.

David Graham, executive director of the British Chamber of Commerce in Hong Kong, said the organisation took "quite a bit of comfort" in Xi's message.

"The message around the success and the resilience of the one country, two systems and the fact that it's there for the long-term is a very important message," he said.

Xi on Friday officiated at the swearing-in ceremony of the new administration led by Lee and laid out instructions to improve governance, strengthen the momentum of development, solve deep-seated livelihood issues and ensure harmony as Hong Kong "cannot afford any chaos".

The president set out the direction for Hong Kong's future development in the clearest terms yet and listed his expectations for the new administration at the anniversary celebration.

Liu said Xi's instructions on governance were a "beacon of light and golden key" for Hong Kong's administration, while his long-term commitment to one country, two systems was "a calming pill" for the international community and all sectors in Hong Kong.

Looking ahead, Liu said he hoped that foreign diplomats and businesses in Hong Kong could understand the governing principle more accurately and cherish stability in the city.

"I hope all of you can learn more about China's history … make independent judgments, respect facts and legal principles, and correctly understand the central government's policies towards Hong Kong," he said.

Davide De Rosa, a lawyer by trade and vice-president of the Italian Chamber of Commerce in Hong Kong and Macau, said: "We are very reassured by President Xi's speech because he's once again confirmed that Hong Kong is going to continue playing a very important role for the international community and … continue on this very successful principle of one country, two systems."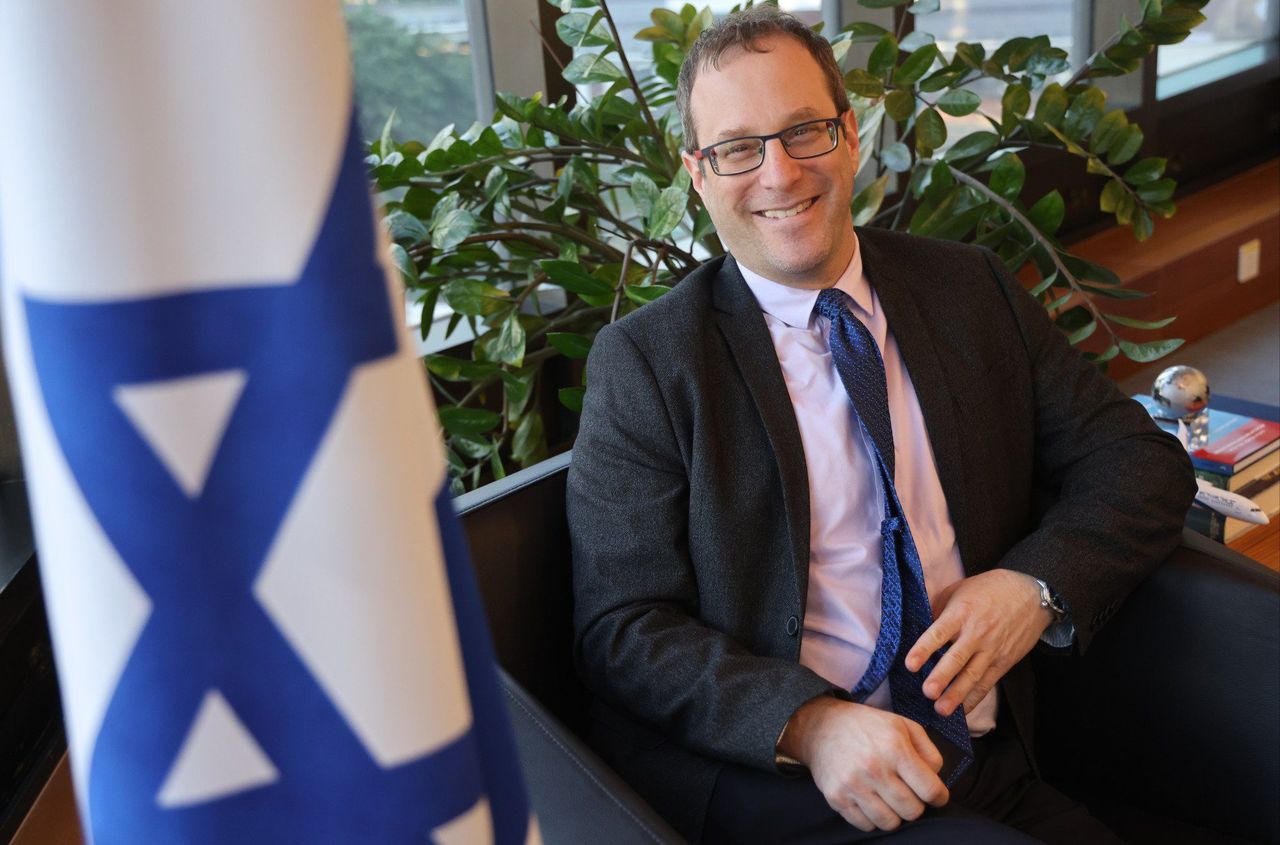 Amir Lati, Consul General of the State of Israel in Hong Kong SAR and Macao SAR.

Israeli Consul General Amir Lati said the city was "an important place" that he would like to see continue to "flourish and prosper".

"We do understand the [travel] restrictions and the policy, but we do hope to see more opening up of Hong Kong to the world," he added.

Yap Wei Sin, consul general of Malaysia in Hong Kong and Macau, also said "a stable, successful and prosperous Hong Kong is definitely an aspiration for everyone". He added that he looked forward to more collaborative efforts between Malaysia, China and Hong Kong.

Johannes Hack, president of the German Chamber of Commerce Hong Kong, said in a written response that he appreciated the "willingness and interest of the commissioner to reach out to the international community and the affirmative messages he sent".

But he added that "resumption of quarantine-free travel remains a key condition to Hong Kong's continuing status as Asia's world city".