Cryptocurrencies have been rattling the market over the past few days with Bitcoin sliding below $50,000 for the first time since early March.
At the same time rivals Ether and XRP lost around seven percent early on Saturday.

But there are a number of other coins that have proved profitable for investors since 2015, yet which tend to attract far less publicity.

In fact Bitcoin places only at 48 in terms of average yearly performance among Tellimer's top 100 coins (based on market capitalization). The research company said that a basket of the top cryptocurrencies has returned 15 percent a month since 2015. Bitcoin in comparison has only returned 7 percent a month and remains about 15 percent off its highs.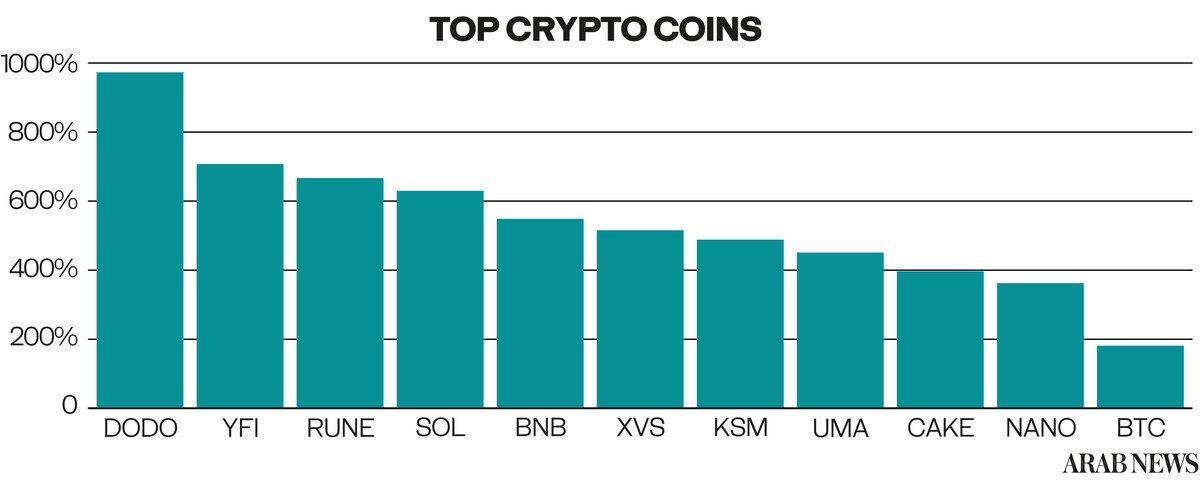 There are around 4,000 existing cryptocurrencies that are considered alternative coins or alt coins.

The crypto index is up 4,759,989 percent since 2015, according to the research firm, but the crypto race is characterized by its volatility and how the leader board shuffles regularly.

"On average, the order changes every three days. New coins are entering the top 10 every 10 days, meaning that the index has a new set of constituents," according, Tellimer said.