Proposed split of 70-30 between public and private flats for the reclamation project has not been confirmed, city's development minister says.
A 70-30 split between public and private housing for a proposed HK$580 billion (US$74 billion) land reclamation project to the west of Hong Kong Island has not been confirmed, the city's development minister has said.

Secretary for Development Bernadette Linn Hon-ho on Thursday told lawmakers it was "too early" to decide the housing ratio for three artificial islands, effectively hinting that authorities might renege on former city leader Carrie Lam Cheng Yuet-ngor's promise to allocate 70 per cent of the flats to public housing.

As part of the Lantau Tomorrow Vision project, the first batch of residents would not move in until 2033, she noted.

"Our 70-30 ratio, meaning 70 per cent public housing and 30 per cent private housing, is the reference we use nowadays for large-scale development projects," Linn said.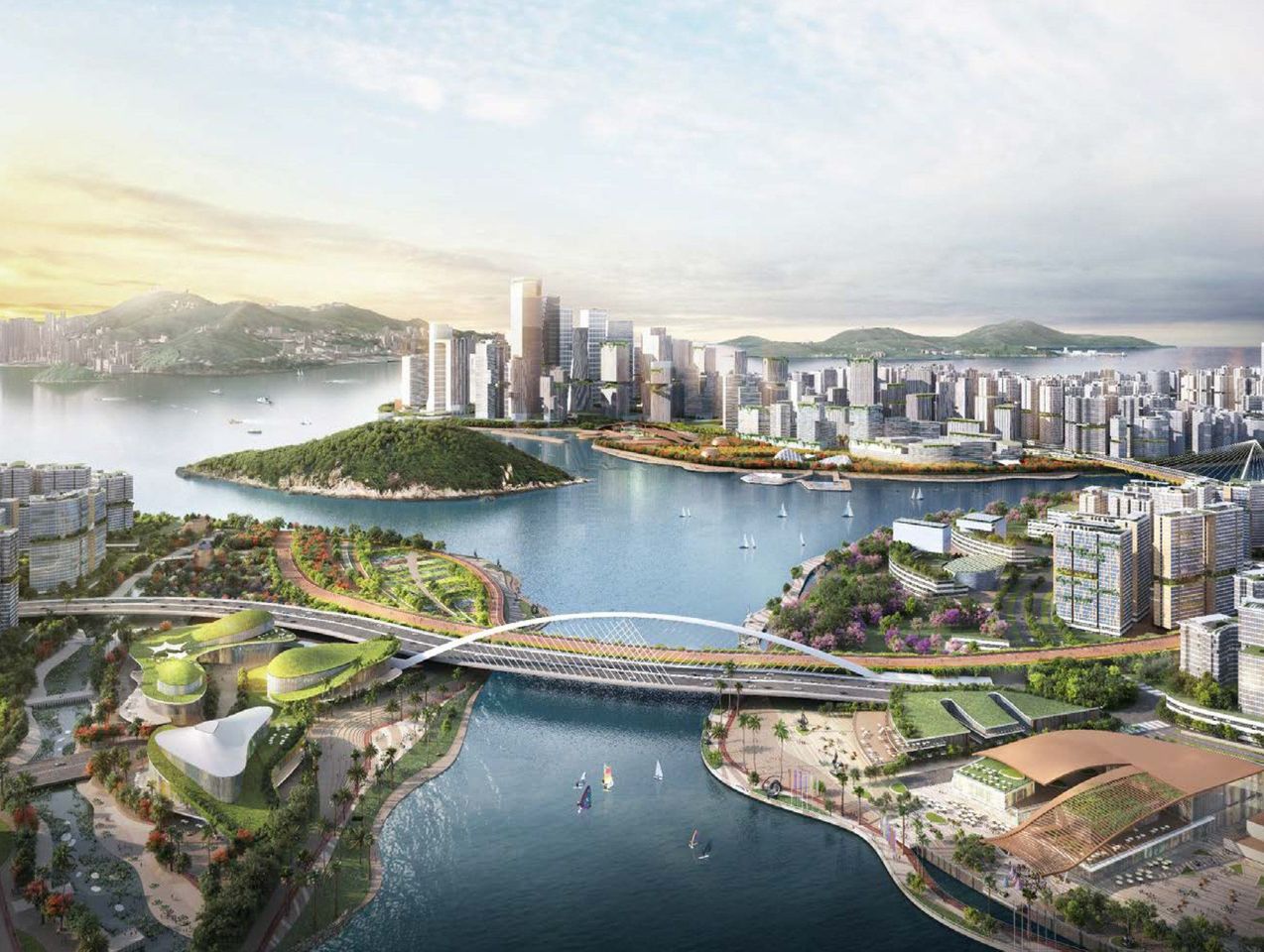 An illustration of the three artificial islands that are part of the Lantau Tomorrow Vision project.
"But there is still a long time before [the reclamation project] comes to reality. Whether it is still the 70-30 ratio at the time, we will keep an eye on the building development … The government is not monolithic."
Lam in 2018 pledged to accommodate 1.1 million people in need of public flats under a 70-30 split.
As the former permanent secretary for development, Linn was the top civil servant overlooking planning and lands under Lam's administration.
She was responding to a question raised by lawmaker Wendy Hong Wen, who also works as head of research for New World Development, in a special meeting of the Legislative Council's panel on development. Hong asked Linn whether it was a "mismatch" to have public flats account for 70 per cent of the housing supply in the new plan for a central business district near the outlying island of Kau Yi Chau.
The Kau Yi Chau Artificial Islands Development project, a scheme to reclaim about 1,000 hectares of land and build three artificial islands, was first proposed by Lam in her 2018 policy address. The former city leader had pledged to house more than half a million people in space-starved Hong Kong, while providing more than 200,000 jobs.
The artificial islands could become a third central business district in the financial hub, in addition to Central and Kowloon East, and provide a total floor area of about 4 million square metres of grade A office buildings.
In her 2020 policy address, Lam said a 70-30 split between public and private housing was one of the top advantages of the Kau Yi Chau project, adding it was "practicable" and would bring "enormous economic benefits" to Hong Kong.
She also reiterated in various interviews with local and foreign media her hopes to raise the city's proportion of public housing, which she changed from 60 per cent to 70 in 2018.
The government revealed earlier this month that the estimated cost of building the three artificial islands had jumped by 16 per cent to HK$580 billion, while the projected revenue from selling the land had fallen by nearly a fifth.
According to Linn, about 30 per cent of the total cost will be used for land reclamation, while about half will be spent on building trunk roads and railways.
Lawmakers also raised questions about how the government had come to the conclusion the project would cost HK$580 billion. Linn said that the current calculation had not been finalised, and authorities would submit a detailed breakdown of the cost in 2024.
Linn said she was aiming to apply for funding in 2025 and expected to start reclamation works later that year, adding that she would primarily use construction waste for reclamation to control costs.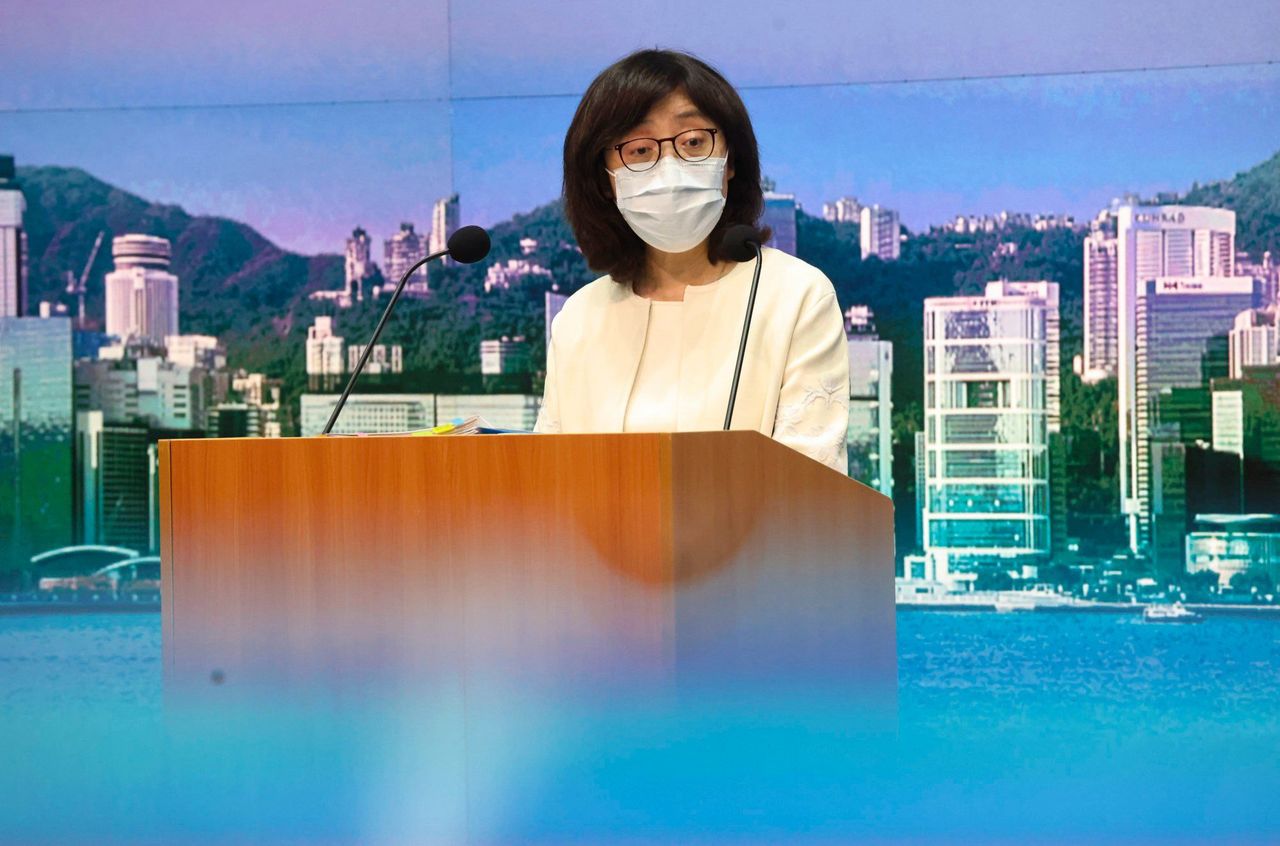 Secretary for Development Bernadette Linn.

Sze Lai-shan, deputy director of local NGO Society for Community Organisation, said Linn should not give up on the 70-30 split so early.

"If so, Hong Kong's perpetual housing crisis cannot be resolved as the city's poverty situation has not improved," Sze said.

"Those who are better off are free to leave Hong Kong, but the problem still remains."

Environmental group Greenpeace Hong Kong said Linn's comments had left some people worried about whether the government had the determination to solve the city's housing woes, and if residents would really benefit from the development project.