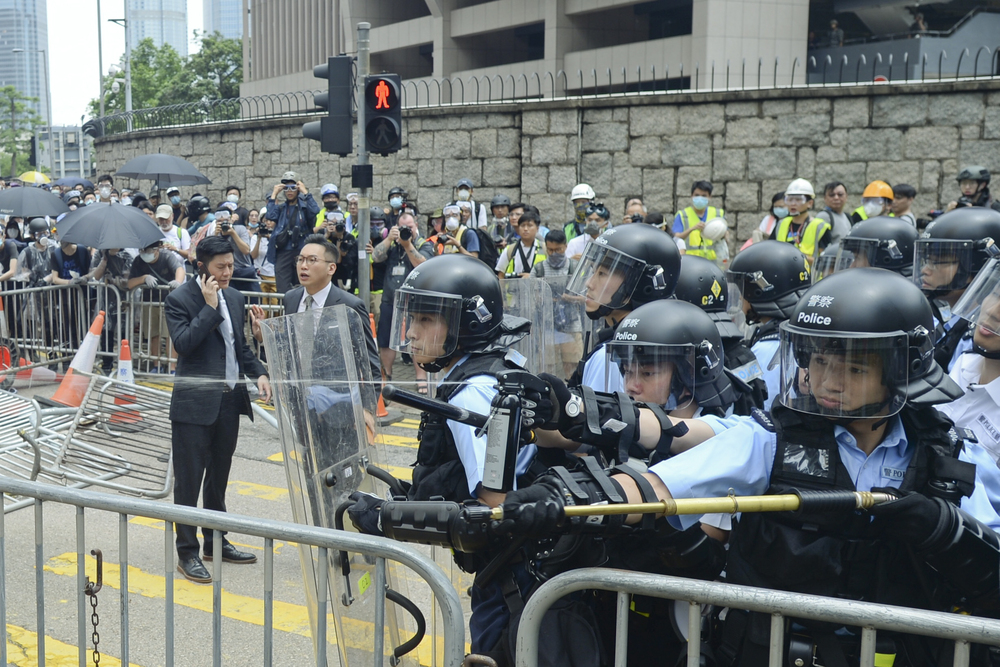 Former Civic Party Member Blames Party for 2019 Social Unrest
Ronny Tong Ka-wah, a member of the Executive Council and one of the founding members of the Civic Party, has placed blame on the party for the social unrest in 2019, despite its resolution to disband.
Tong cited the party's "radical" stance in the past decade as a contributing factor to the unrest, stating that some party members had encouraged violence and suggested that going to jail could be exciting.

He criticized the pan-democracy camp for not considering Beijing as a stakeholder in promoting democracy in Hong Kong, and for not attempting to gain their trust.

Tong also accused one Legislative Council member of not participating in a Greater Bay Area trip in April, instead choosing to run a marathon in the UK.