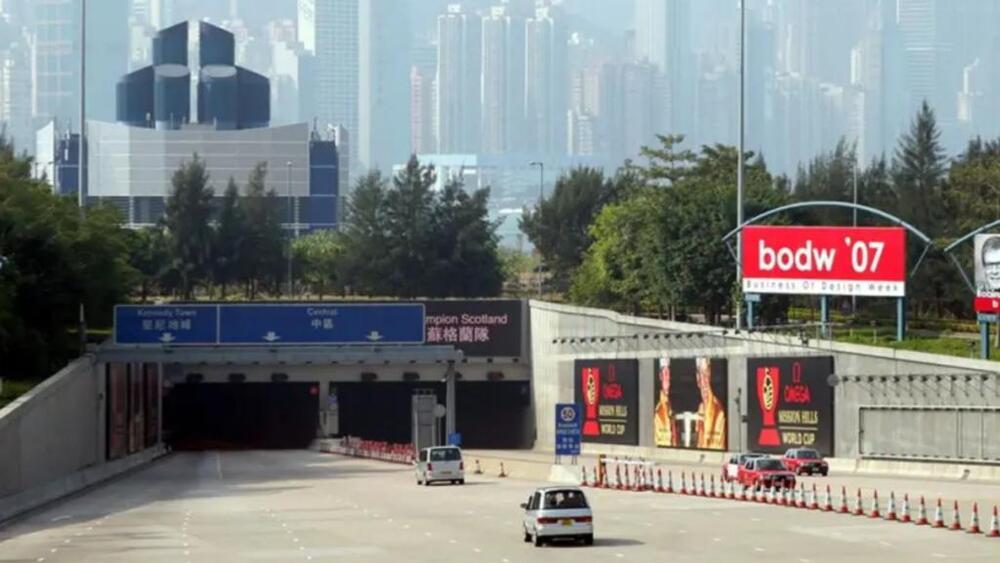 Tolls of three cross-harbor tunnels to rise with new govt standards
Hong Kong's three cross-harbor tunnels will see their tolls increase as the new time-varying congestion charge is applied, with the Eastern Harbor Crossing (EHC) and Cross-Harbor Tunnel (CHT) seeing a HK$20 increase.
The Transport Bureau said earlier this year that they would impose congestion charges after the government takes back the Western Harbor Crossing from its franchisee in August next year.

Under the government's new plan, the city's cross-harbor tunnels will charge higher tolls during rush hours to encourage people to travel at other times or use public transport.

However, the toll for Western Harbor Crossing (WHC) may decrease slightly - from HK$5 to HK$10 - in response to citizens' requests but still priced higher than the other tunnels.

The former government previously raised a proposal to charge different tolls according to time of day and apply relevant toll standards accordingly, which will lead to higher charges for drivers traveling in tunnels during rush hours - 7am to 10am and 5pm to 8pm.

The government also conducted a survey which found that around 20 percent of people will change their travel time if tolls for tunnels increase by HK$20 and 50 percent for a HK$30 raise.

Separately, buses will be granted fewer tunnel tolls while taxis must pay the same toll rate for a full day. But drivers of all vehicles cannot enjoy any exemption from tolls during early morning hours.

The new proposal will be submitted to the Legislative Council in December this year, revealed the source, with the legislation expected to be completed before the Western Harbor Crossing franchises expire.

Ringo Lee Yiu-pui, the president of the Hong Kong Automobile Association, described the new measures as "unfair" to commuters who have to travel among districts for work.

"It is like a punishment to them to charge them more due to the government's own failure to build more roads and improve traffic," he said, calling on the administration to build a fourth cross-harbor tunnel or bridge.