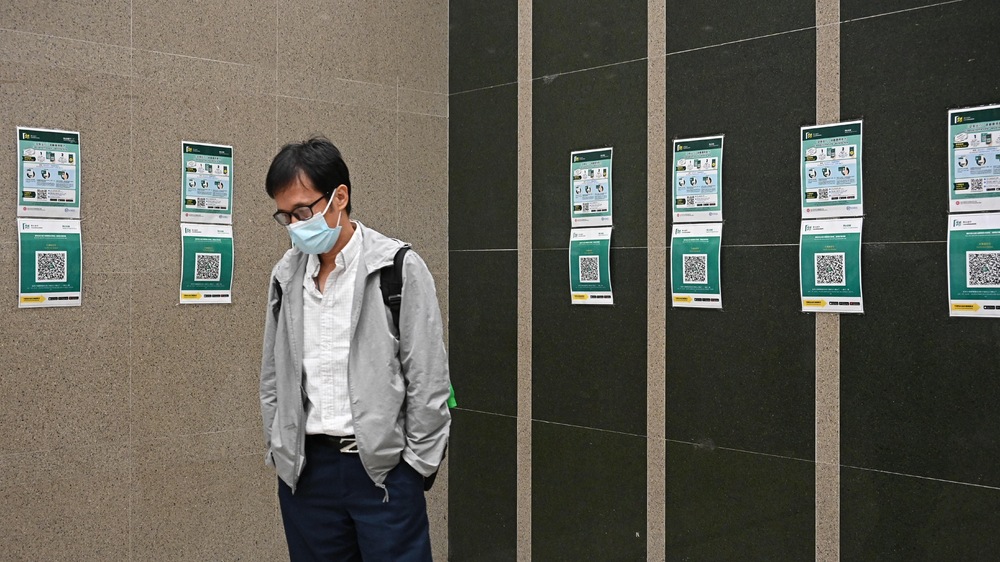 Toilet no, wet market yes – govt spells details of LeaveHomeSafe requirement
Hongkongers don't need to use the LeaveHomeSafe app when entering toilets or cemeteries, but the app is required for accessing public leisure facilities and wet markets starting Monday.
Except for exempted people, citizens will have to use the app to scan the venue QR code before entering government buildings or offices.

Various departments and statutory bodies offered details to their arrangements on Sunday.

The Food and Environmental Hygiene Department said people are not required to use the app before entering its columbaria, cemeteries, crematoria and offices for application of burial services, refuse collection points, public bathhouses and public toilets.

But the app will be applicable to its offices and indoor facilities, including public markets, hawker bazaars and cooked food markets.

The Leisure and Cultural Services Department will apply the new arrangement to all museums, public libraries and performance venues; indoor sports facilities including sports centers, squash centers, standalone squash courts, badminton centres, table tennis centers and the Hong Kong Velodrome; outdoor sports facilities including sports grounds, fee-charging grass pitches, tennis courts, tennis practice courts, bowling greens, archery ranges, golf driving range and practice greens; and public swimming pools.

The Home Affairs Department announced that all community halls and community centers – including those used as temporary shelters – home affairs enquiry centers, office of the Licensing Authority, and office of the Estate Beneficiaries Support Unit will implement the new arrangement.

The app is also needed for entering Department of Health's venues, such as its offices, clinics and health centers.

The Hospital Authority said the app is required for its head office and administration blocks of public hospitals. As for people visiting other areas of public hospitals and other healthcare facilities under the authority, they will also be required to use the app "if doing so is operationally feasible and the provision of healthcare services is not affected."

For the Judiciary, people who do not have smartphones with them but must attend the Judiciary's premises for the purpose of handling court business can be exempted.

"This decision was made after striking a balance between public health and ensuring access to justice or court,"the judiciary said.

Citizens aged below 12 or above 65 and those with disabilities are exempted from the new arrangement. Organizations may grant exemption or exercise discretion based on actual circumstances.

Exempted people are required to complete a prescribed form to register their names, the first four digits or letters of their identification documents, their contact numbers and the date and time of their visits. They are also required to present the identification documents for verification to the staff on-site. The staff on-site will verify the contact numbers by making phone calls on the spot.