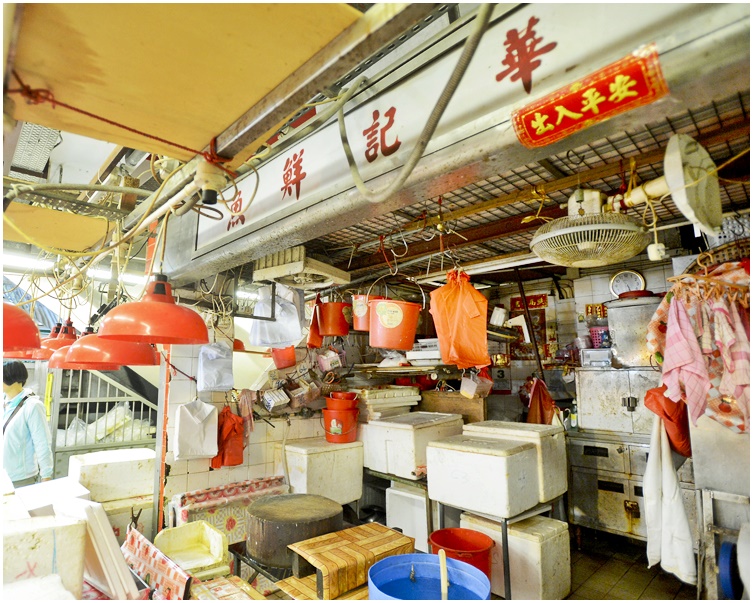 To Kwa Wan fish samples tested positive for virus, first in Hong Kong
A batch of imported frozen fish on sale at the Wah Kee fish stall in To Kwa Wan Market was found carrying the Covid-19 virus, with shoppers and handlers at the stall ordered to get tested.
It was the first positive test involving imported frozen or chilled food and its packaging since the Centre for Food Safety began testing a year ago.

Health authorities said on Thursday that they had found the virus on samples of a batch of imported fish and its outer packaging on sale at the fish stall.

The vendor was closed on Friday morning, with some customers saying they were a bit worried about getting infected.

"There is nothing much we can do but to step up our precautionary measures. I always get rid of the food packaging and wash the fish when I get back home," said a woman who just bought seafood at the market.

Meanwhile, some said they were not worried.

"I have been a customer of Wah Kee [fish stall] for years, even yesterday, I had fish from Wah Kee for dinner," a man said.

Infectious disease expert Dr Leung Chi-chiu said authorities should seize the batch of frozen products immediately to prevent the virus from affecting Hong Kong citizens.

However, he said the viral load on such packaging is low, and the chance of contracting Covid from it is minimal, especially after the packaging has been exposed in room temperature for a period of time.

The health expert reminded shoppers to practice good hygiene at all times.

"Shoppers should clean their hands with hand sanitizers or soap every time they finish shopping at the market. It would also be best for them to get rid of the frozen food packagings before storing them inside the fridge," said Leung.