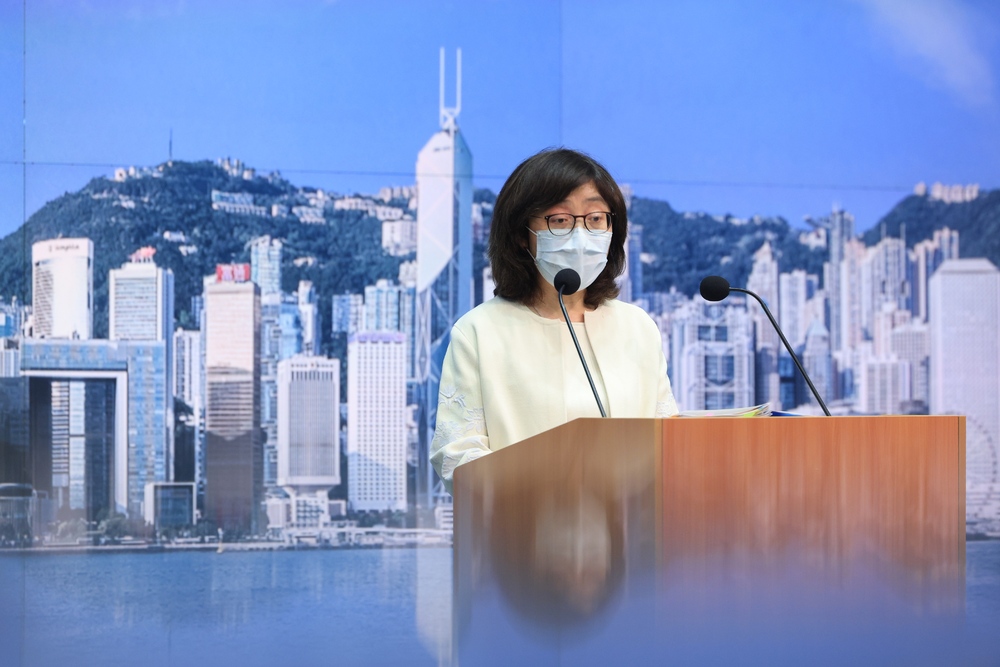 Time, studies and planning needed to boost land supply
It is tough to boost land supply in the next five years because it takes at least four years to generate "disposed sites," says Secretary for Development Bernadette Linn Hon-ho.
Linn said it will take even more time to transform fringes of country parks into disposed sites due to ecological issues.

Authorities are targeting to supply 3,280 hectares of land in the next 10 years, but only 30 percent of those can pivot to disposed sites, where construction of homes can begin anytime within the first five years.

Linn said the readily available sites in Kwu Tung North, Fan Ling North and reclaimed land in Tung Chung are in the planning phase.

"It takes around four years for lands to undergo planning and development into disposed sites, even if they are small-scale with developmental work sped up. [So the chance is small] whether there will be more disposed sites in the next five years," Linn said.

She said the government may consider developing outskirts of country parks in the future. But she does not think developing those fringes may help in the short term.

"Even if we cut down the procedures, it takes at least four years to develop the land," she said, estimating the time needed to conduct studies and land assessments.

"We have not excluded studying the outskirt plots of country parks [but it could raise controversies]."

Developing more than 250 hectares of new green belt sites as stated in the policy address is the main focus, Linn said.

Asked if property prices may see a drop after potential disposed sites were announced, Linn said prices are affected by a basket of factors and land supply is not the only factor.