Power companies' latest round of tariff increases effective January revives debate on options for the city.
Hong Kong should consider importing more nuclear energy from mainland China as a cheaper power option if regular electricity tariff increases become impossible to avoid, some experts have said.

Others pointed to the risks of relying on nuclear power, including the fallout from accidents, and urged the authorities to do more to boost the city's energy options instead.

They were responding to the latest round of hefty increases to electricity tariffs announced by the city's two power suppliers on Tuesday, with the possibility of more to come.

CLP Power and HK Electric blamed volatility in the international energy market when they said prices would go up by 19.8 per cent and 45.6 per cent respectively year on year, from January.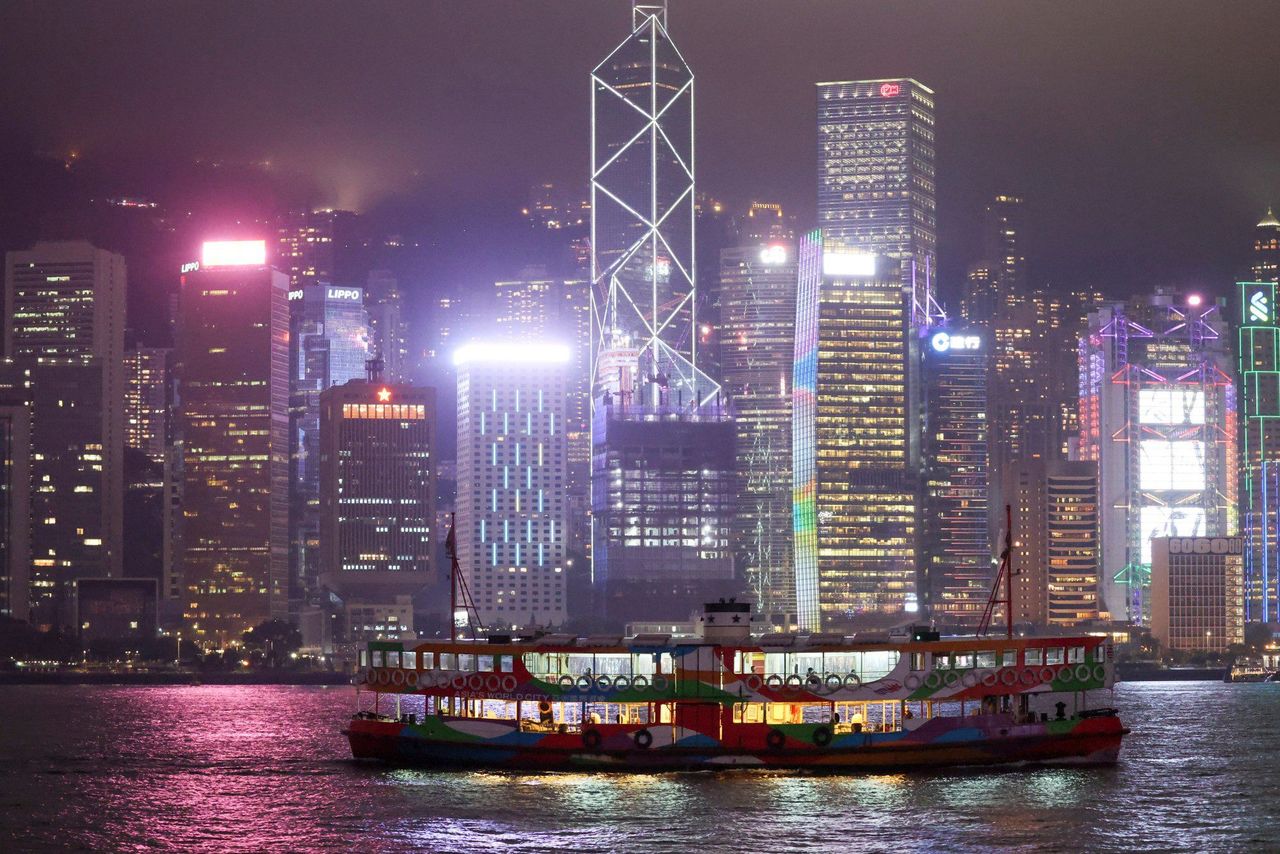 The increase in Hong Kong's electricity prices has people considering alternative fuel sources.
Taking into account increases through this year, that works out to price rises of 6.4 per cent and 5.5 per cent respectively compared with this month.
The two companies are allowed an 8 per cent annual rate of return under an arrangement with the government to ensure a safe, reliable and efficient electricity supply at a reasonable rate.
Tuesday's price increase announcement reignited debate over how Hong Kong could cope with the global energy crisis and the cost of using clean fuels such as nuclear, solar and wind power.
Some politicians said it was time the authorities lowered the profit level permitted for the two companies, as they had exclusive access to Hong Kong's electricity market.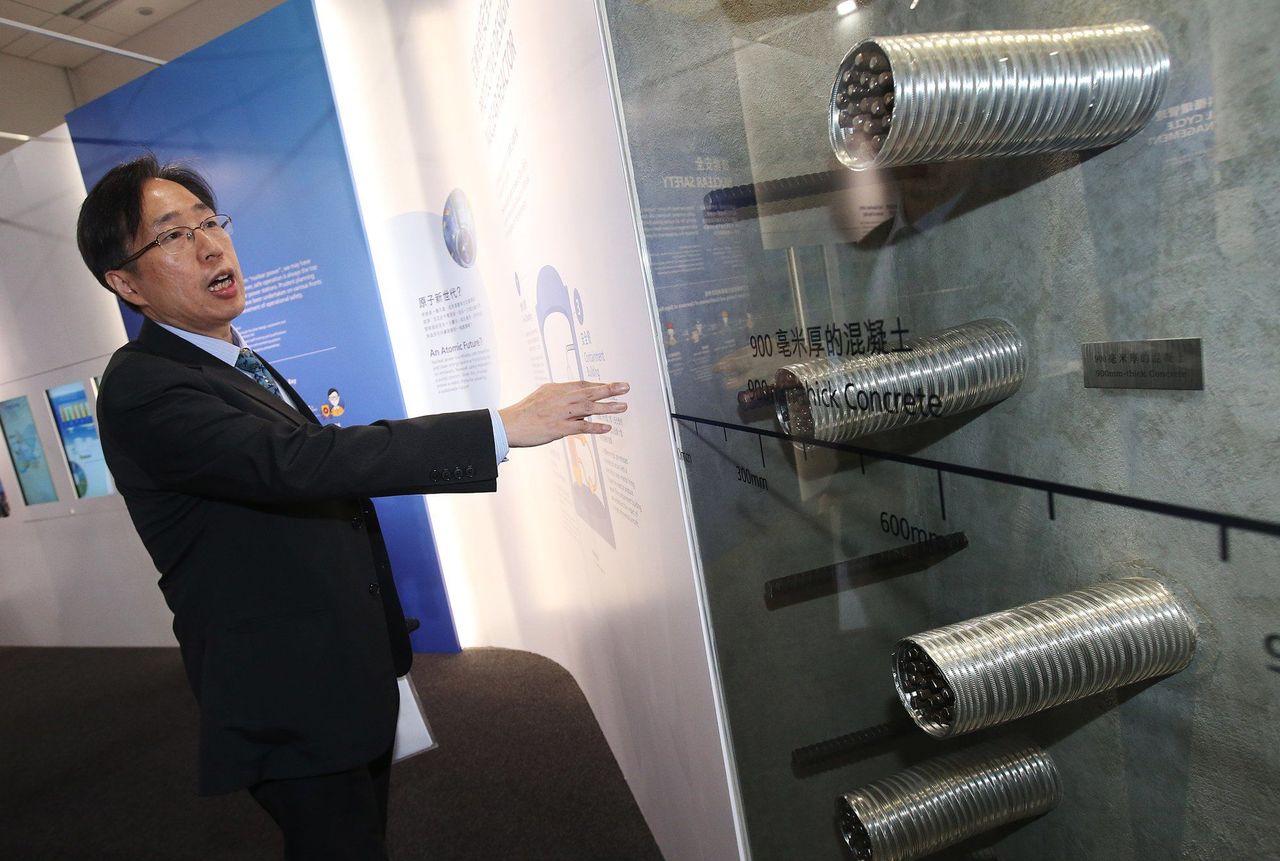 Mechanical engineer Luk Bing-lam, chairman of the Hong Kong Nuclear Society.

Energy experts said using more nuclear energy could provide relief, but there was a price to pay for using cleaner energy to cut greenhouse gas emissions.

"Nuclear power can help relieve Hong Kong's reliance on natural gas and coal. Their prices are more subject to the external economic environment," said mechanical engineer Luk Bing-lam, chairman of the Hong Kong Nuclear Society, a scientific group working to raise nuclear literacy.

"If Hong Kong aims to reach carbon neutrality by 2050, nuclear power will be a crucial component."

He said one of the benefits of using nuclear power was its stable price and lower operational cost.

Worldwide, prices of natural gas and other fossil fuels are expected to continue rising because of geopolitical tensions, including the war in Ukraine. This year alone, global prices of natural gas and coal surged by about 200 per cent and 500 per cent respectively.

Hong Kong electricity tariffs consist of two main parts – a basic tariff rate set by the power company and a fuel clause charge based on international fuel prices.

While CLP Power said it would freeze its basic rate for the third consecutive year at 93.7 HK cents (11 US cents) per kilowatt-hour, HK Electric announced a 5 per cent rise in its basic rate to 114.5 cents, up from 109 cents.

The two companies are planning to build their own offshore wind farms, with construction expected to begin in 2024. In a joint venture, they are also building an offshore liquefied natural gas terminal to reduce their reliance on coal.

As the basic tariff rate is based on the companies' net assets, their investment in these projects are also expected to push up electricity prices.

The latest price increases shocked lawmakers, with some urging the Hong Kong government to review the firms' permitted rate of profits and to look for alternatives, including nuclear power.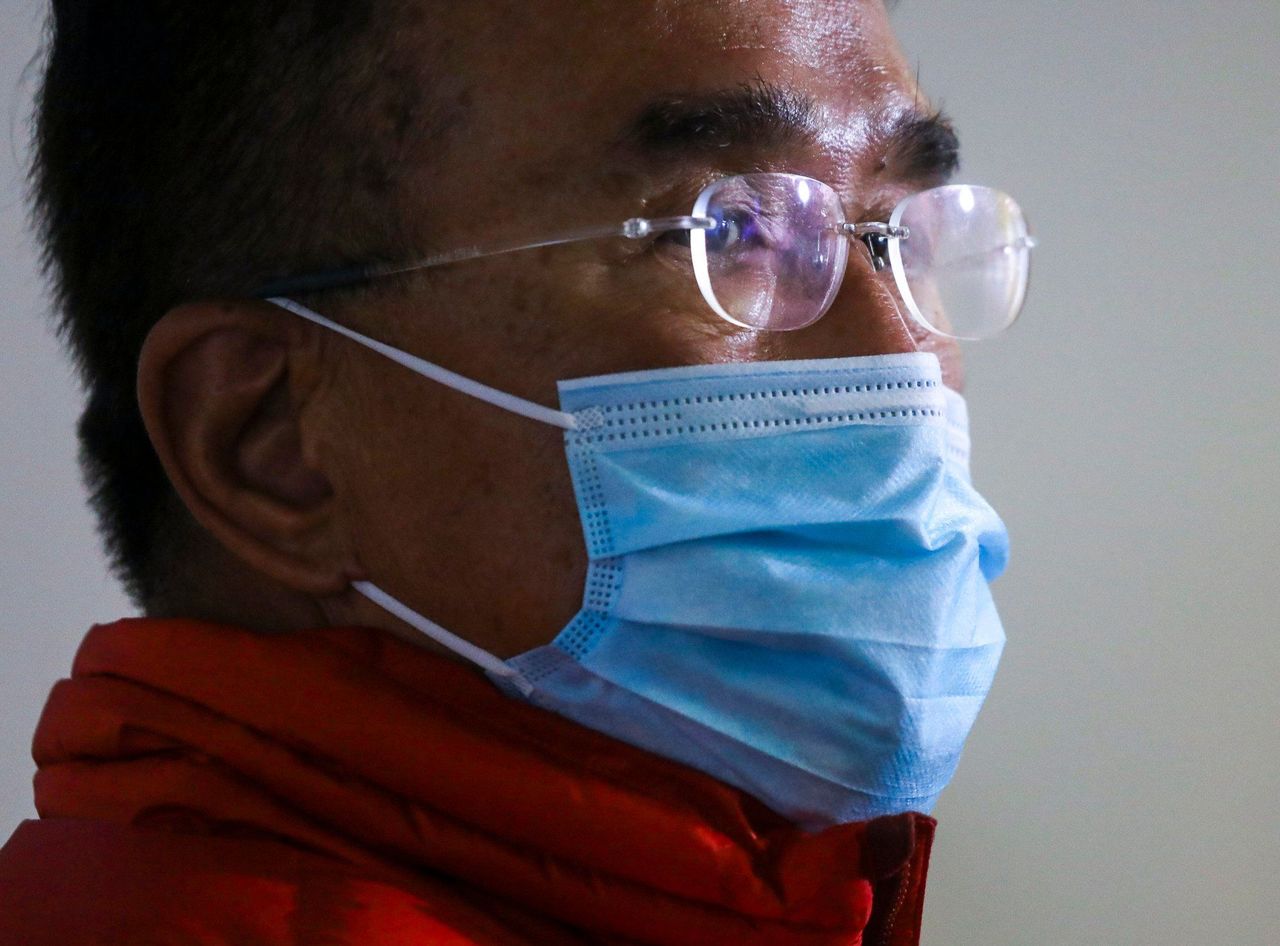 Lawmaker Michael Tien.

"If people are still sceptical about nuclear energy dominating the fuel mix, the government might bear less blame in the next expected round of price hikes," said lawmaker Michael Tien Puk-sun.

"But if most residents accept more nuclear imports, the government should make an effort to pursue clean and stable nuclear energy."

In 2020, natural gas made up nearly half of the fuel mix for generating Hong Kong's electricity, with 25 per cent from coal and another 25 per cent imported from a nuclear energy plant in Daya Bay, Shenzhen.

CLP Power has invested in China's largest nuclear power plant in Yangjiang, in western Guangdong province. There are four other nuclear stations in the province, at Ling Ao, Taipingling, Taishan and Lufeng.

Nuclear society chairman Luk said Hong Kong could have ready access to power from those plants if it reached an agreement with mainland authorities.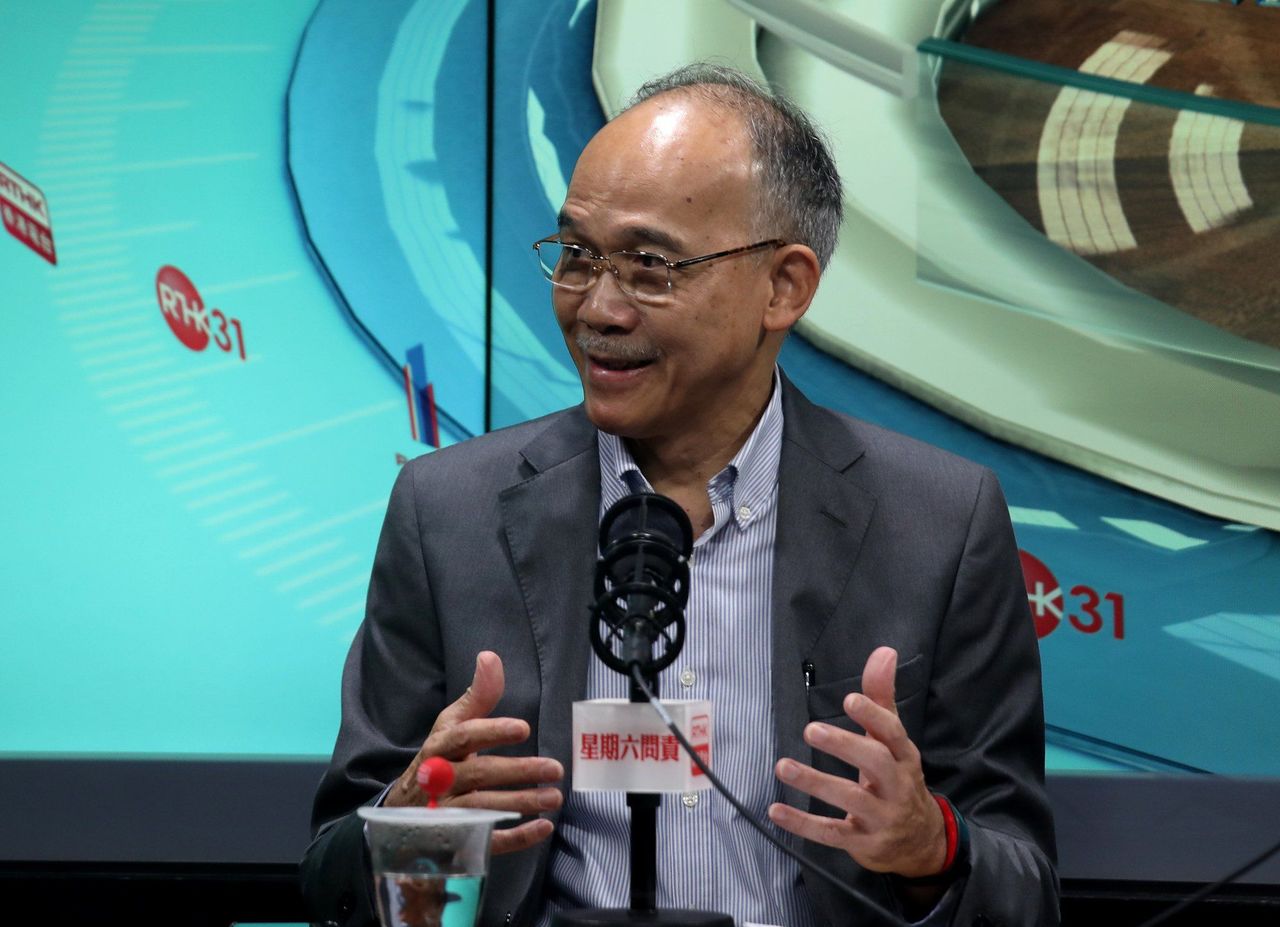 Chairman of the government-appointed Energy Advisory Committee Jimmy Kwok.

Jimmy Kwok Chun-wah, chairman of the government-appointed Energy Advisory Committee, said: "I can't imagine how high Hong Kong's electricity prices would have risen without Daya Bay."

He noted that despite the price rises, Hongkongers paid less for power than people in places such as Singapore, Japan and South Korea.

Under the new rates, a typical three-person household in Hong Kong consuming 275 kWh of electricity per month will pay between HK$390 and HK$417, compared with about HK$465 in Singapore, HK$487 in Japan and HK$1,889 in South Korea, according to latest data.

But he felt the price increases were a wake-up call for Hongkongers to save energy.

"It is a price we all have to pay," he said. "Switching to smart, energy-saving devices is the key."

Kwok disagreed with those calling for a review of the power companies' permitted rate of return.

The arrangement, effective until 2033, will be subject to an interim review next year. The Environmental Protection Department said the government and the power companies could modify any part of their contracts during the review, but mutual agreement was needed.

"We will take into account lawmakers' comments in conducting the review," a spokesman said.

Equity analyst Dennis Ip Chit-yin, regional head of power, utilities, renewables and energy transition at brokerage firm Daiwa Capital Markets, said the current arrangement for fixing electricity prices worked, and he saw no reason to change it.

"As fuel prices go down, the tariff will also decrease accordingly," he said. "The latest increases have much to do with fuel costs, and CLP Power and HK Electric can't capitalise on the hike to pocket more money."

While acknowledging that Hong Kong could use more nuclear energy, he warned that the city would have to ensure it could reactivate its standby energy reserves in case of accidents at the mainland plants.

Tom Ng Hon-lam, a campaigner with NGO Greenpeace, said nuclear energy was neither secure nor readily available.

"If there is an accident, the damage to nature and humanity is perpetual and almost irreversible," he said.

He preferred for Hong Kong to look at increasing supplies of wind and solar energy instead.

"Renewable energy is already cheaper than nuclear power, and only when the local supply of renewable energy is large enough can we reduce the impact of global fuel prices on our tariffs," he said.