Residents were out in force enjoying their new-found freedom a day after substantial easing of curbs was announced.
Hong Kong's health minister on Thursday said it was time to "hand over responsibility and power" to the public in the fight against Covid-19, expressing confidence in the city's ability to cope with any infection surge after lifting most of its pandemic restrictions.

A day after the substantial easing of curbs was announced, residents were out in force enjoying their new-found freedom by flocking to restaurants and entertainment venues no longer bound by strict social-distancing rules.

Arrivals at the airport still unaware of the latest development were pleasantly surprised to discover that the city had dropped vaccine-pass arrangements and a requirement for PCR tests upon landing.

Restaurant operators reported a jump in business of at least 10 per cent as unvaccinated patrons could again dine in, while more tourists visited popular attractions.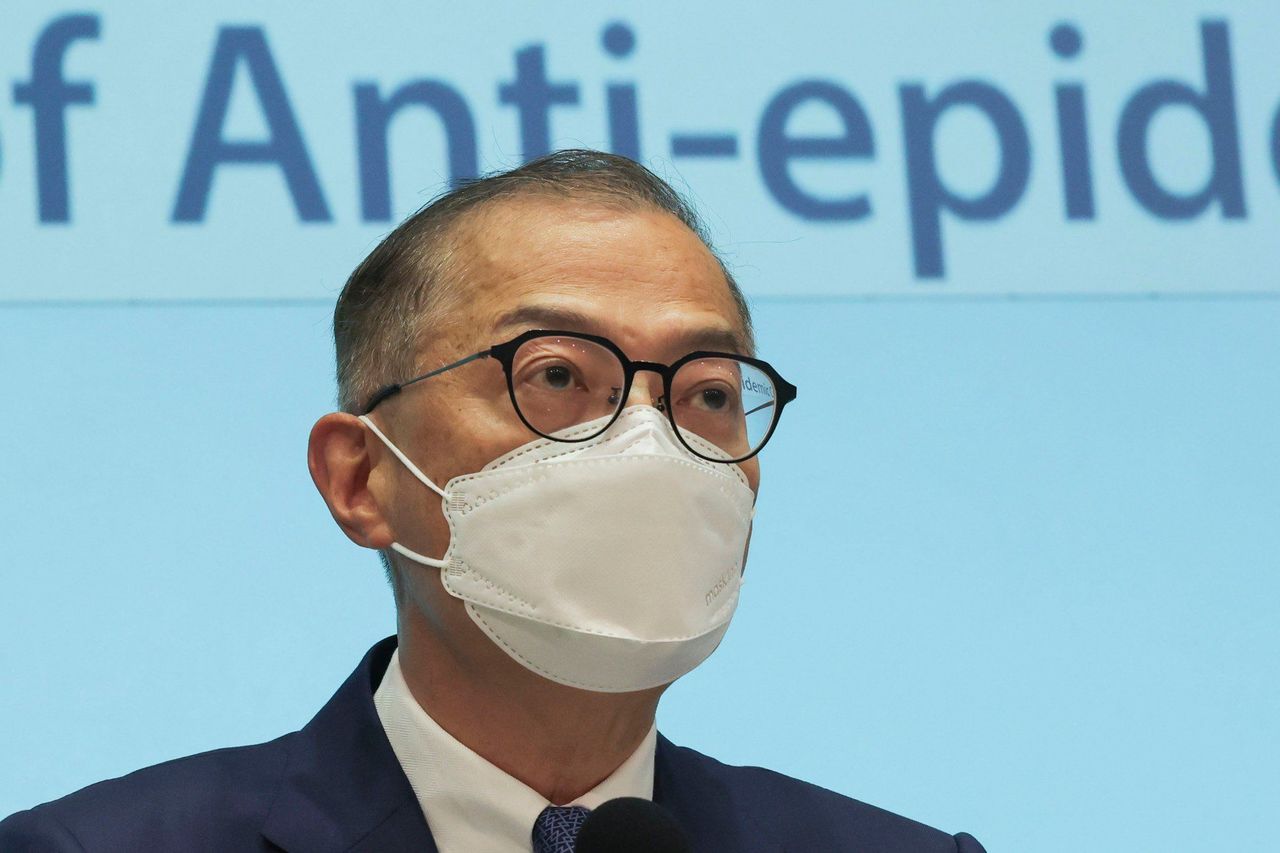 Secretary for Health Lo Chung-mau.
Secretary for Health Lo Chung-mau said residents had become more familiar with the
coronavirus
and could decide for themselves how to deal with
Covid
-19.
"It's time for change – from the government controlling the situation to handing over responsibility and power of quarantine and infection prevention to residents. It's up to them to decide whether they have symptoms and see a doctor or take sick leave," he said.
Hong Kong became one of the last cities in the world to ditch most virus restrictions, paving the way for restoring quarantine-free travel with mainland China from mid-January.
The city recorded 24,895 new
Covid
-19 cases on Thursday, including 1,306 imported infections, and another 62 deaths. The total case tally now stands at 2,568,596 cases and 11,683 fatalities.
The government on Wednesday announced that all visitors, including those from the mainland, Taiwan and Macau, would no longer need to undergo polymerase chain reaction (PCR) tests after landing in Hong Kong, a measure that took effect on Thursday.
All arrivals are still required to obtain a negative PCR or rapid antigen test (RAT) result 48 or 24 hours respectively before their flight. If asked by government officers, they will have to show their results, either a PCR test report or a photo of their RAT.
Carrying out daily RATs for six consecutive days is now optional for travellers and the city has axed all social-distancing measures, but the mask-wearing mandate remains.
Russian tourist Alexei Pronin, a 27-year-old businessman who plans to stay in Hong Kong for up to five days to celebrate the new year, was glad restrictions had been lifted, especially the
vaccine
pass scheme which required people to be triple-jabbed to enter certain premises including restaurants and entertainment venues.
"I was planning to go to Tsim Sha Tsui for great food and I am happy to hear I don't need the
vaccine
pass any more," Pronin, vaccinated with two doses, said.
"Otherwise I would need to first get vaccinated [with the third jab] before entering restaurants. The policy definitely comes at a good time for me which saves me a lot of trouble."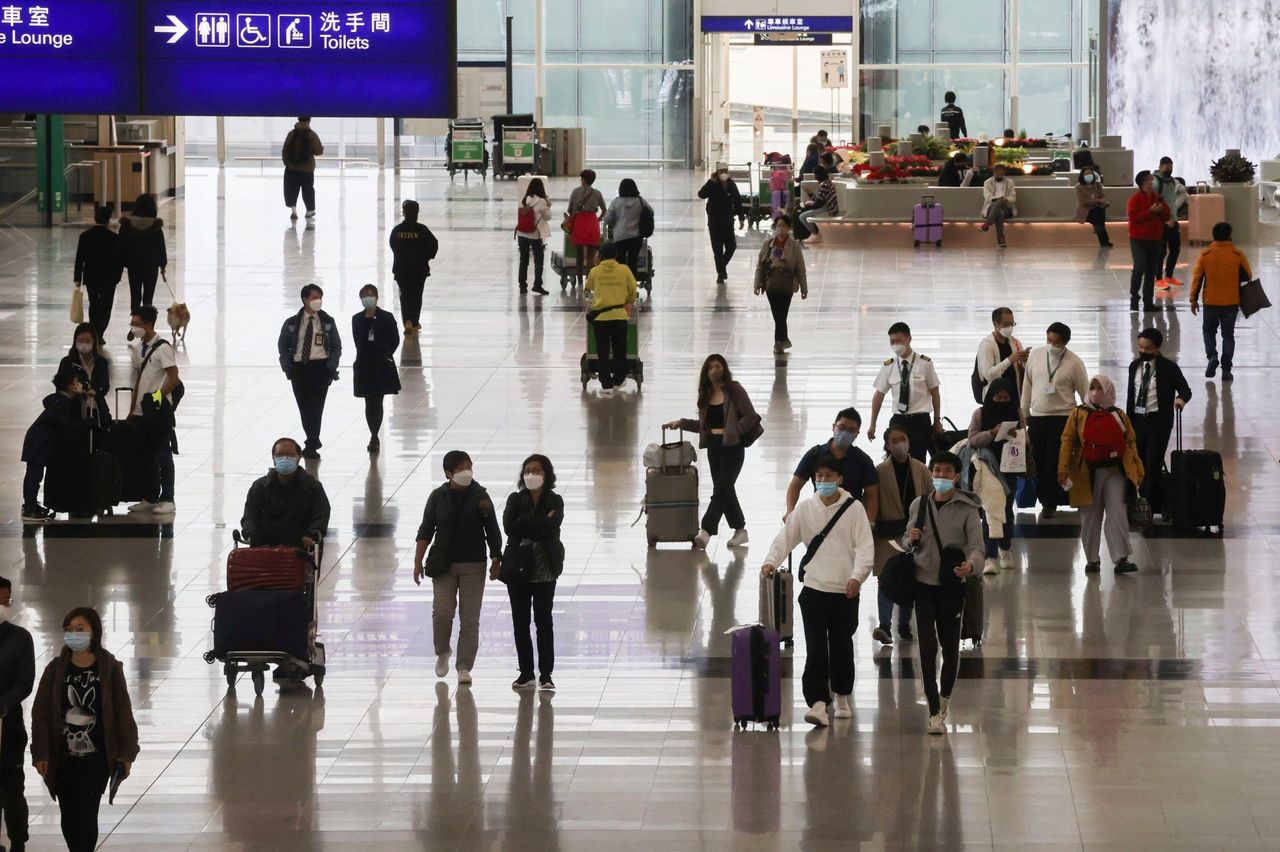 Travellers arrive at Hong Kong International Airport on Thursday.

The airport was scattered with visitors on Thursday morning, with around nine flights arriving by noon. Some travellers enjoyed family reunions in the arrivals hall while others rushed to take the Airport Express downtown.

Among the travellers was Jerry Yuan, a 19-year-old student from the United States, who was unaware Covid-19 rules had been lifted until he was approached by the Post. Yuan was looking for a PCR testing station at the airport.

"It is definitely a surprise for me and I am really happy to hear it," he said. "For travellers like me, the new arrangement makes it more convenient and I will be more willing to visit Hong Kong as a result of the changes."

Tourist Jet Mendoza, 33, who

works in marketing and arrived from the Philippines, said he was taken aback by the latest arrangements.

"I was expecting to get swabbed today after my arrival, but that didn't happen," said Mendoza, who plans to stay in Hong Kong for four days for the new year. "But I still did my own testing within 24 hours out of caution."

Mendoza said he wished the government had kept the vaccine pass scheme.

"They should keep it. For me, every country should still require people to get vaccinated and travellers should be asked to get vaccinated before they enter the country," he said.

More visitors were seen at popular attractions such as the Ngong Ping 360 cable car in Tung Chung. Forty residents and tourists were seen lining up for cable car tickets in the afternoon.

Indonesian visitor Madhurima

Dharewa, 24, said the city now felt livelier compared with his business trip two years ago.

"I am sure that with everything gradually returning to normal, we can live a life just as that in the pre-pandemic era," he added.

Elliot Guo, a 29-year-old Taiwanese visitor, said: "For travellers, I think it is good but I am not sure how the locals think.

"If I were a local, I might find it a bit terrifying to lift almost all of the restrictions because Hong Kong has a high population density. But I am sure it is good for the local economy."

Tourism sector lawmaker Perry Yiu Pak-leung said it would take time before Hong Kong saw an uptick in inbound travellers following the relaxation.

"Inbound travellers need time to book air tickets and make other arrangements, plus mainlanders are not yet allowed to freely cross the border," he said.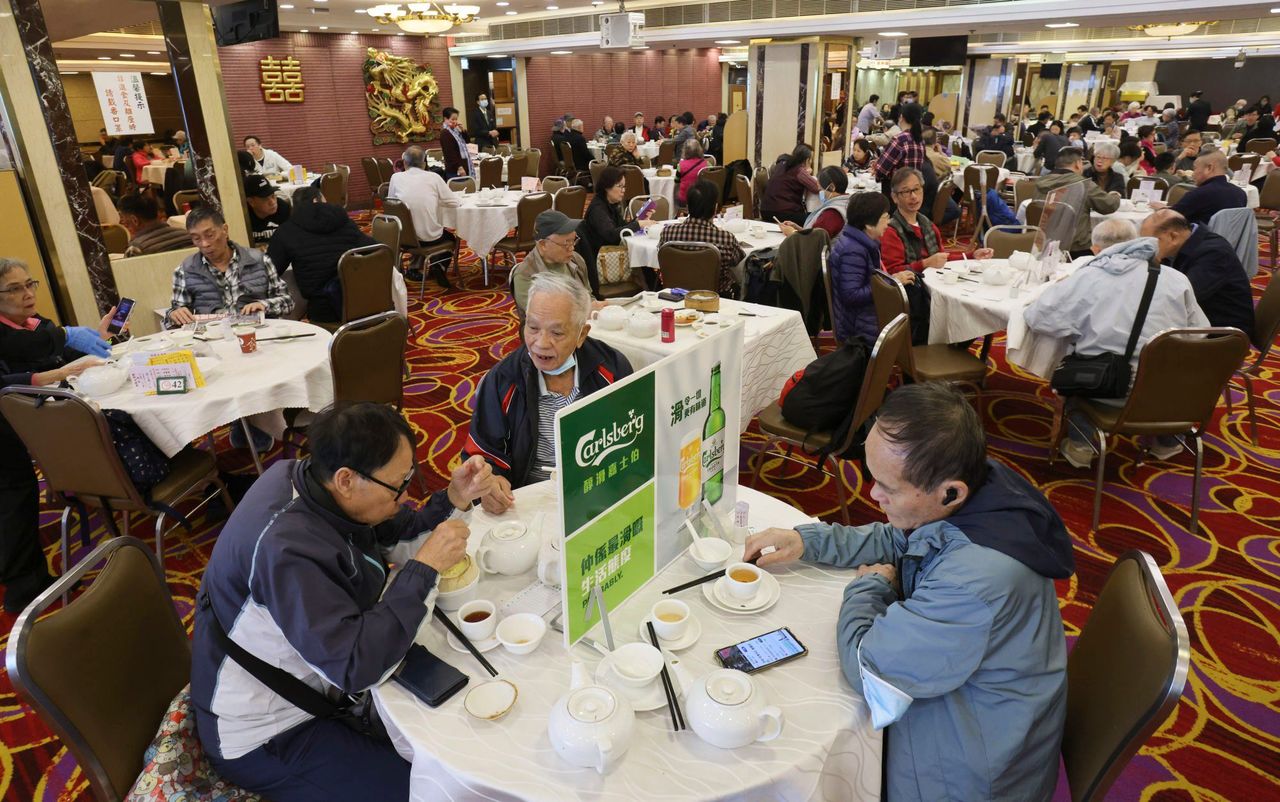 Diners have flocked to the city's restaurants.

The end of restrictions also gave restaurants a boost with capacity caps removed and unvaccinated customers again allowed to dine in.

Hsin Kuang Restaurant Group, which operates more than 20 dim sum outlets, and Kam Kee Holdings, which runs about 40 cha chaan teng, said they recorded at least 10 per cent growth in business on Thursday.

Some operators chose to retain measures such as using dividers among tables for health-conscious customers amid the continued coronavirus outbreak even though the government no longer requires a 1.5-metre space between two tables.

Hsin Kuang director Thomas Woo Chu said he had welcomed back many unvaccinated elderly patrons in the morning.