Chinese tech company ByteDance, known for its TikTok and Douyin apps, is set to move its multiple offices across Hong Kong into a new space at IFC, with the city's commercial property market offering opportunities to upgrade or consolidate offices.
Chinese technology company ByteDance, known for its short-video apps TikTok and Douyin, is set to move its multiple offices across Hong Kong into a new space at International Finance Centre (IFC) in Central, with the city's commercial property market offering opportunities to upgrade or consolidate offices.

ByteDance had rented office space at One IFC, a representative told the Post. According to a person familiar with the matter, the Chinese technology company, which has multiple offices in Hong Kong, including one in Times Square and another space at WeWork in Lee Garden One, was set to move them into the new space.

Staff at the Times Square office, which is the registered address for ByteDance (HK) Limited, declined to answer questions upon a physical visit. IFC did not immediately respond to the Post's request for comment.

"Given the current double-digit office vacancy rate and discounted market, tenants have a great opportunity to upgrade or consolidate their office space," said Fiona Ngan, head of office services at Colliers. "This allows them to be better positioned to retain talent and prepare for future business opportunities when the economy further recovers."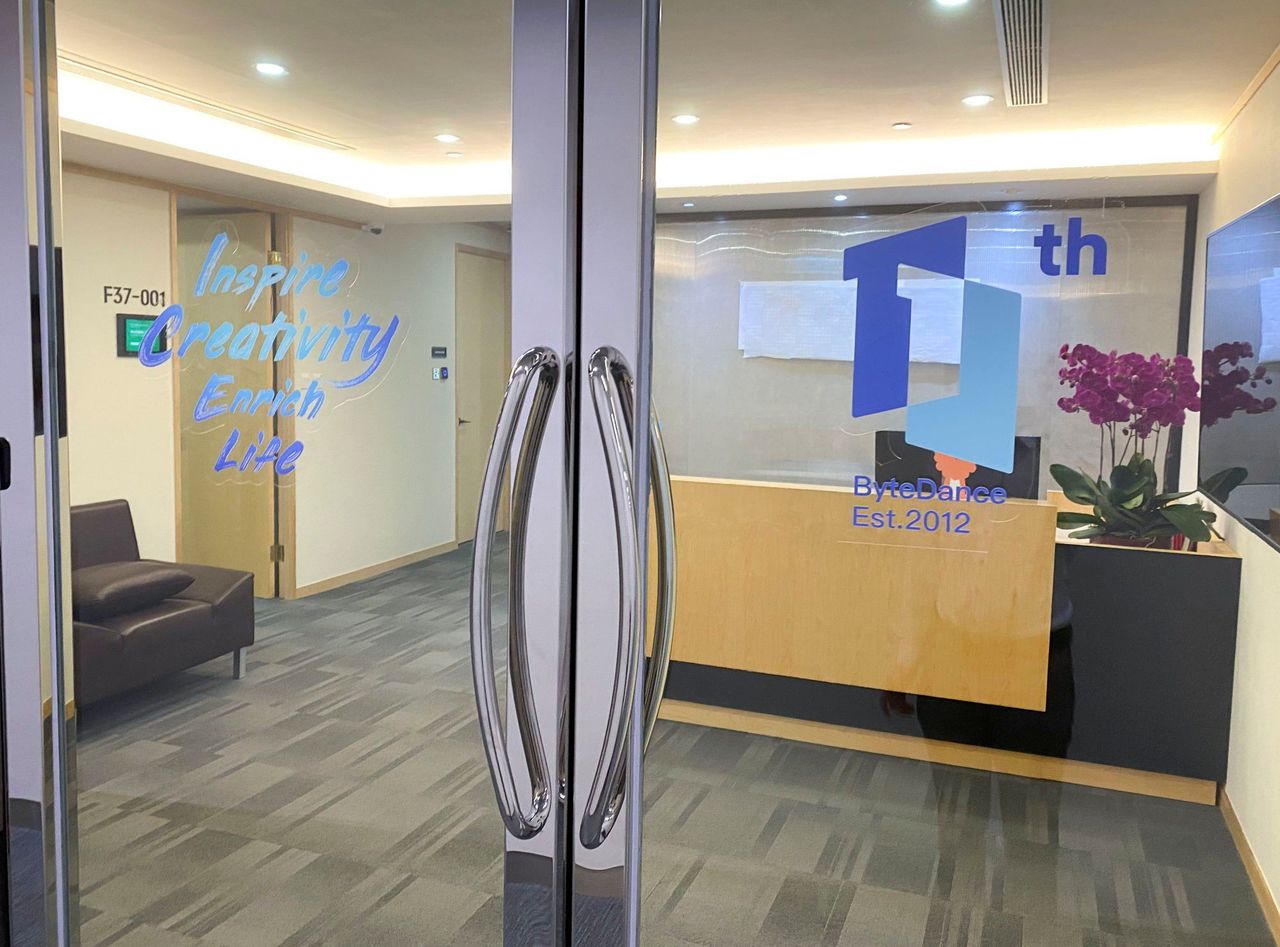 ByteDance's Times Square office in Hong Kong.

Notably, Huawei Technologies Co leased 15,500 sq ft at the World Finance Centre in Greater Tsim Sha Tsui in the fourth quarter of last year, according to Cushman & Wakefield.

Hong Kong's new grade-A office supply, including two buildings in Central, is expected to total 3.5 million sq ft in 2023, according to Colliers. New supply is expected to ease from 4 million sq ft last year, but could be significantly higher than the 2019 to 2021 period, when Hong Kong witnessed social unrest and coronavirus outbreaks.

Gross leasing volume jumped in the January-to-March period this year by 42 per cent quarter on quarter to 1.1 million sq ft from the preceding quarter's low base, CBRE said, but leasing activity was mainly driven by relocation of a few sizeable firms.

"With companies' cost-control policies still in effect and further new office supply in the pipeline, vacancies are expected to trend higher and ensure pressure on rents for the rest of 2023," said Ada Fung, executive director, head of advisory and transaction services – office services, at CBRE.

The space ByteDance is renting in One IFC was previously occupied by Switzerland-based bank Julius Baer Group, and the about 20,000 sq ft area will cost around HK$120 (US$15.30) per square foot, according to another person familiar with the matter. Even though TikTok is facing a backlash overseas and might be banned in the United States over data security concerns, ByteDance posted record income last year.

Elsewhere, "The Ark", a restaurant based on the Transformers franchise, is expected to open in Causeway Bay's Russell Street – once the most expensive retail strips in the world – on April 23 after being boarded up for about a year.

"We are in the final stages of operations, training and interior layout," Tony Smyth, senior vice-president of corporate development and communications at iFree Group, told the Post. Restaurant operator A La Carte, a wholly owned food-and-beverage division of Hong Kong-headquartered technology company iFree, is fully licensed by entertainment company Hasbro to run Transformers-themed restaurants in Asia.

The restaurant rented the space at a substantially lower rent than Burberry, the previous tenant, according to market sources. It will be the latest international restaurant to open on the street, following openings by burger outlet Five Guys and Ruby Tuesday.

An improvement in property market sentiment and demand came as Hong Kong's latest unemployment rate dropped to 3.3 per cent for the December to February period, marking a tenth straight monthly decline.

Both the rents of prime street shops and major shopping centres showed a "strong rebound" of up to 3.9 to 5 per cent quarter on quarter, indicating the first major turnaround in rents since the first quarter of 2019, according to Savills.