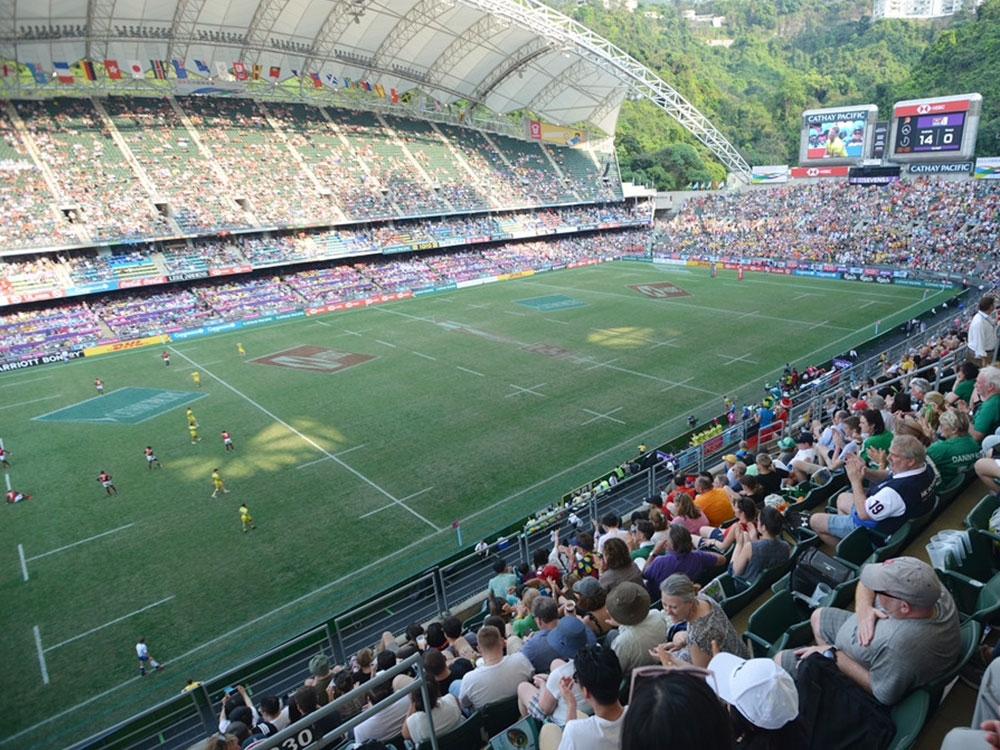 Ticket sale for Hong Kong Sevens starts tomorrow, Sept 29
The wait is over! Tickets for the first Hong Kong Sevens since 2019 will go on sale on Thursday from 10am via the official Hong Kong Rugby Union ticketing platform.
The landmark event will kick off at the Hong Kong Stadium on November 4 for three days until November 6.

A total of 10,000 three-day tickets will be put on sale for the tournament, with a small number reserved for any increased international demand in the wake of the change to the "0+3" arrival policy in Hong Kong, according to the organizer.

All tickets will be sold on a first come, first served basis. Prices are frozen at 2019 levels with a three-day event pass at HK$1,950 for adults and a three-day event pass at HK$950 for children 12 and under.

Meanwhile, the organizer said more than 16,500 tickets were snapped up by local rugby clubs and stakeholders during an exclusive sales period, representing over 50 percent of stadium capacity, which is capped at 85 percent for November.

"It is comforting to know that we have already sold well over half of our tickets within our sporting community, and we are delighted to welcome the public to welcome the rugby world back to Hong Kong this November," said Robbie McRobbie, the Union's Chief Executive Officer.