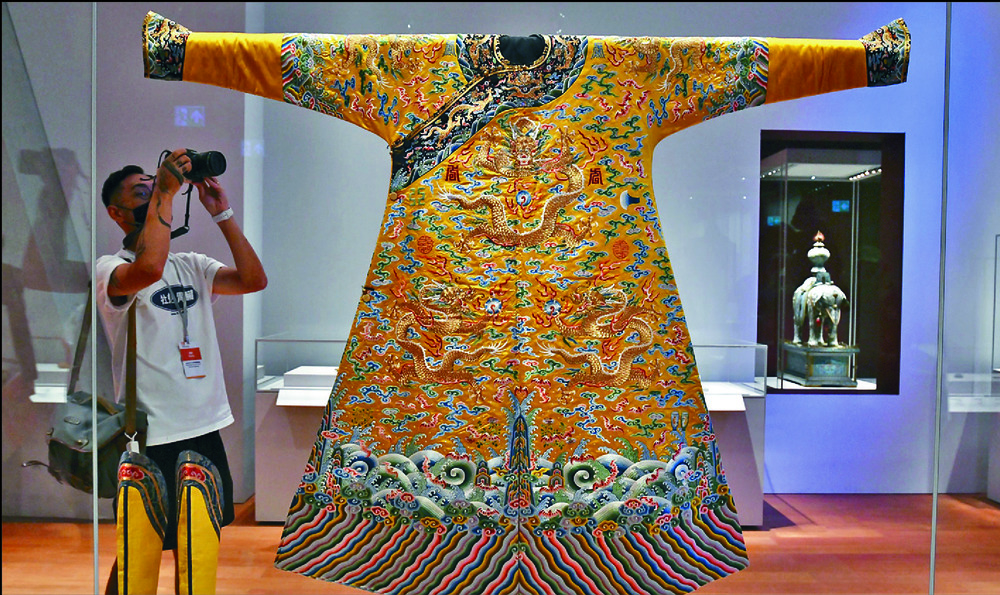 Ticket race on as clock ticks on exhibits
People who wish to visit special exhibitions at the Hong Kong Palace Museum - scheduled to open to the public on July 2 - should buy tickets as soon as possible, museum director Louis Ng Chi-wa said, adding that only 17 percent of the HK$120 special-admission tickets remain.
Over 70,000 tickets, or nearly half the total number of tickets for the first month, have been sold, Ng said.

"Once we open, visitors will be able to see our exhibits and ticket sales will go up due to word of mouth," he predicted.

In the meantime, museum staff have been busying themselves preparing for the big days ahead. On June 11, some 900 antiques arrived and would be showcased in the museum, Ng said, with another 100 items due to arrive tomorrow.

Deputy director Daisy Wang Yiyou said: "Many of our antiques will only be on show for one month while others may be displayed for longer, but no longer than six months."

Wang cited gallery eight as an example of the museum's tight time frame.

The 35 items in that gallery - featuring an exhibition of paintings and calligraphy from the Palace Museum in Beijing - will be arranged into three groups, Wang said, adding each group will only be displayed for a month.

In the From Dawn to Dusk: Life in the Forbidden City exhibition - included as part of the general-admission package - visitors are encouraged to compare their daily schedules with that of Qing dynasty emperors.

"We want every visitor to connect with the exhibition at a human level," Wang said.

Inside the exhibition, visitors will be able to peruse the ins and outs of court life during the eighteenth century.

One of the items on display is a golden gown worn by cupbearers to serve the emperor during Lunar New Year banquets.

During the museum's opening ceremony yesterday, outgoing Chief Executive Carrie Lam Cheng Yuet-ngor said it's amazing the museum was completed in five years despite the challenges Hong Kong faced during that time.

She said: "This is my last time officiating an event as chief executive. It makes the last days of my 42-year career as a civil servant more special."