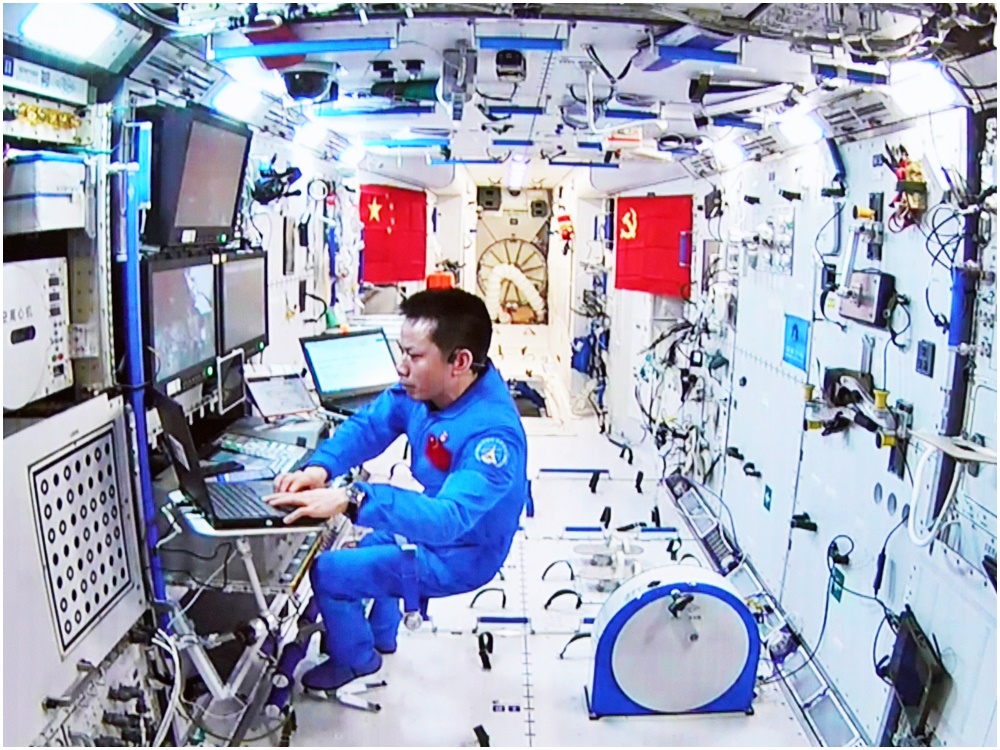 Tiangong astronauts to chat with Hong Kong youth
Nie Haisheng, Liu Boming and Tang Hongbo - three astronauts from China's Tiangong space station - will chat with Hong Kong youngsters from space on September 3 in an event jointly organized by the Hong Kong Liaison Office and the Hong Kong Government.
In the 1.5-hour talk, the astronauts will answer questions collected in advance from Hongkongers and lead a virtual tour of the core model of the space station.

Deputy Secretary-General of the Hong Kong Coalition Dr. Kenneth Wong hopes that through this event, Hongkongers will be able to keep up with the aeronautical progress of China and be proud of their identity as Chinese.

Citizens can submit their questions through the Hong Kong STEM Alliance Website, and all participants will receive a souvenir commemorating this event. In addition, more prizes will be given out through a lucky draw.