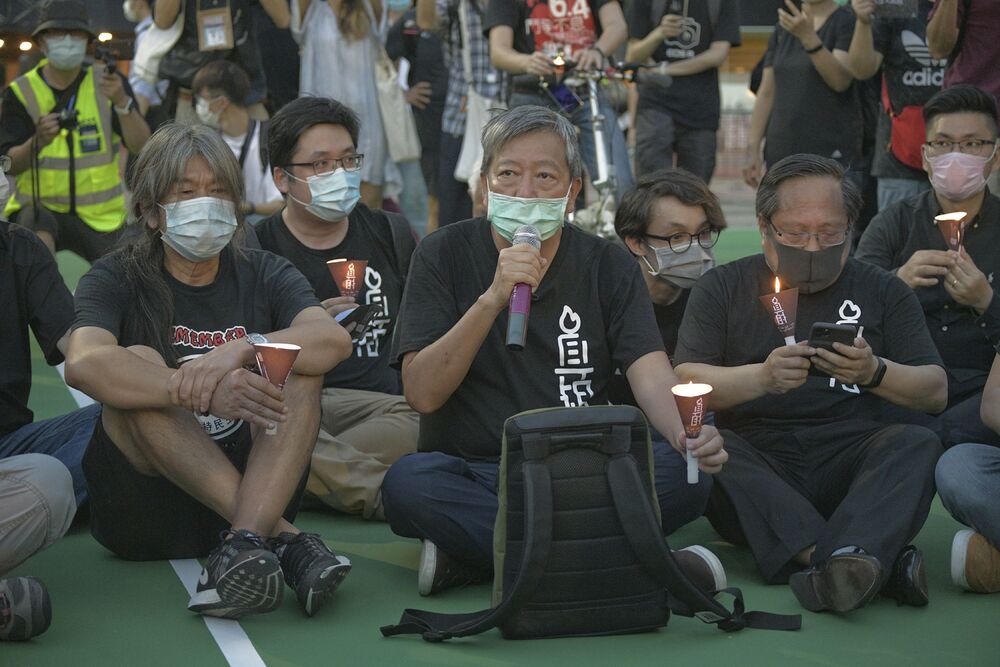 Tiananmen vigil leader has "no regrets" about defying police ban
"The struggle of man against power is the struggle of memory against forgetting" – a Hong Kong democracy activist explained to a court as to why Hongkongers organized the June 4 vigil every year over the past three decades.
Lee Cheuk-yan, 64, is one of five pro-democracy figures who have pleaded guilty in District Court over the June 4 vigil at Victoria Park last year. He admitted to organizing the unauthorized assembly as well as participating in it.

In an emotional statement he made during mitigation on Wednesday, Lee said Hongkongers insisted on organizing a vigil in remembrance of the crackdown in 1989, so that those responsible for it will be held accountable.

The vigil is a symbol which represents the struggle of memory against forgetting, said Lee as he quoted from Milan Kundera's novel The Book of Laughter and Forgetting.

Those who attend the vigil do it on their own, without anyone's incitement, he said.

"If you must talk about incitement, they are incited by the regime which shot at people," he said.

He remembered he went to Tiananmen Square to visit the students there in 1989 and said he would not forget the gunshots he heard for the rest of his life. He was detained for three days before he could return to Hong Kong from the mainland.

He also compared Hong Kong's democracy movement to India's struggle for freedom from colonial Britain.

"We are all followers of Gandhi's idea of non-violent struggle, hoping to bring democratic reforms to Hong Kong," he said, choking back sobs.

"Now that I am imprisoned as Gandhi was, I will learn to be as fearless as Gandhi was."

The veteran activist and labor rights organizer said he had "no regrets" about defying the police ban.

"If I must go to jail to affirm my will, then so be it," Lee said at the close of his speech.

Three defendants -- jailed media tycoon Jimmy Lai Chee-ying, the alliance's vice chair Chow Hang-tung and journalist-turned activist Gwyneth Ho Kwai-lam -- have pleaded not guilty.

The trial verdicts and sentences will be announced down next month.

Previously, sixteen politicians and activists -- including prominent campaigner Joshua Wong Chi-fung -- were sentenced to six to 10 months in jail over their roles in banned Tiananmen vigils, with a few granted suspended sentences.