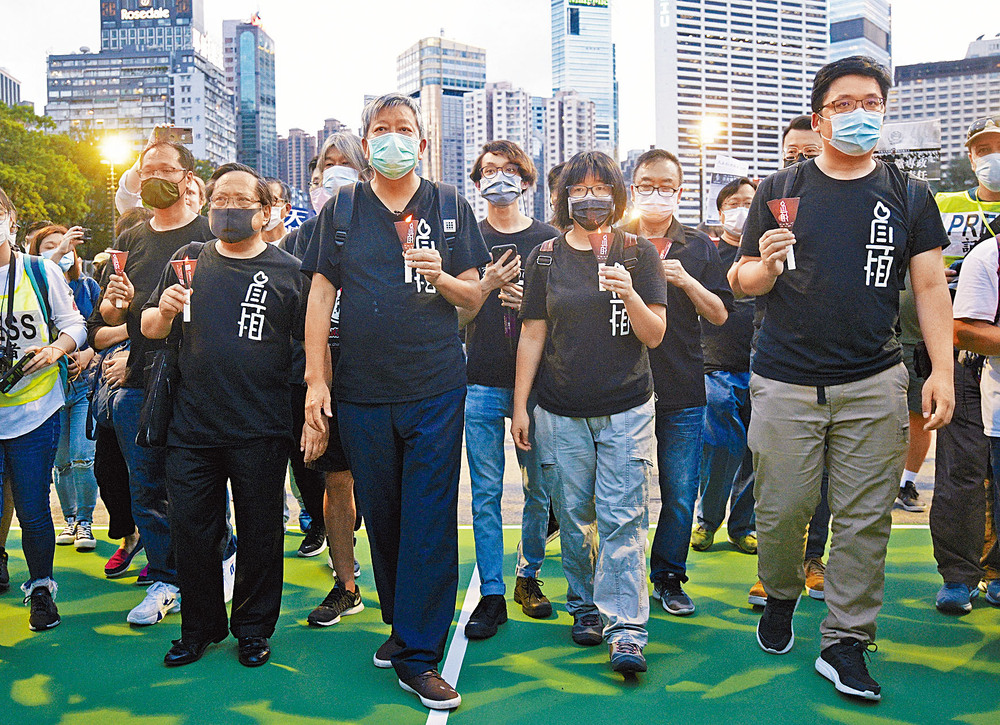 Tiananmen vigil group leaders remanded over subversion case
Tiananmen vigil group leaders including Lee Cheuk-yan, Albert Ho, and Chow Hang-tung were remanded after being brought to the West Kowloon Magistrates' Court over their subversion case today.
Lee, 64, Ho, 69, and Chow, 36, and the Hong Kong Alliance in Support of Democratic Movements of China were charged with "incitement to subversion," a security law crime which carries up to 10 years in prison.

Chow, a barrister and vice-chairwoman of the group, failed to secure bail, while chairman Lee and vice-chairman Ho, who are both already in jail in separate cases, did not apply for temporary release.

Chow retained her right to apply for a bail review every eight days.

A charge sheet said the defendants had advocated "overthrowing or undermining the basic system of the People's Republic of China" established by the constitution, or "overthrowing the body of central power of the People's Republic of China".

Acting Principal Magistrate Peter Law Tak-chuen, who is also a designated national security judge, scheduled the next hearing for October 28, to allow more time for the police to investigate the case.