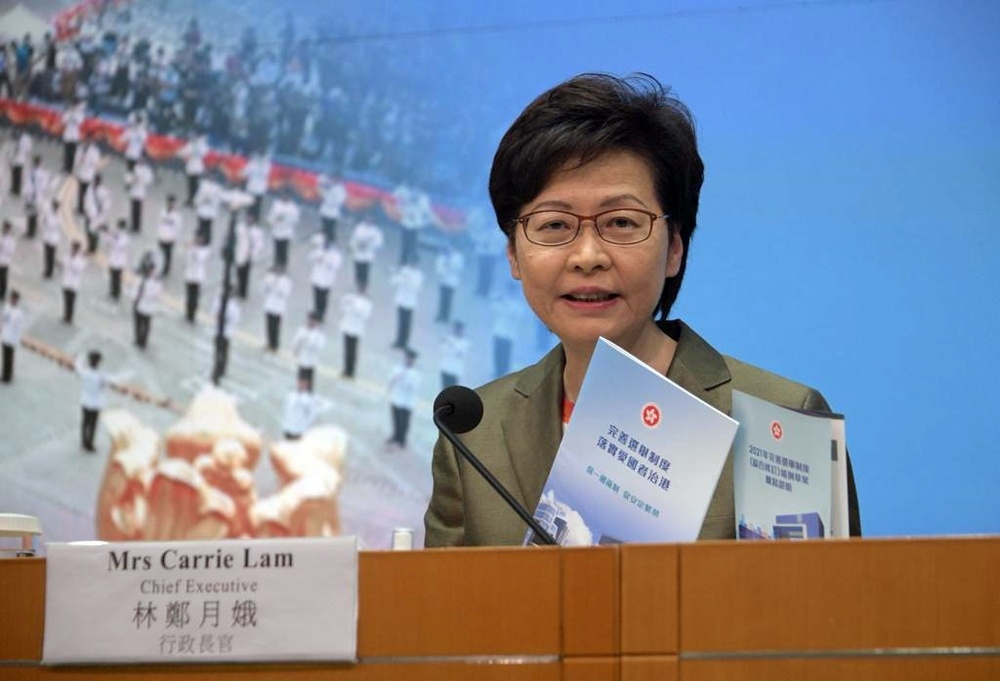 Three years jail for asking voters to cast blank ballots
The government announced today that a new offence will be introduced to prohibit any person from inciting another person not to vote, to cast a blank or invalid vote by way of public activity during an election period. Violators may face imprisonment for up to three years.
The new offence will be introduced under the Elections (Corrupt and Illegal Conduct) Ordinance (Cap. 554).

According to the new offence, any person who wilfully obstructs or prevents another person from voting at an election will also be deemed outlawed.

Earlier this morning, chief executive Carrie Lam Cheng Yuet-ngor said voter's rights will not be violated, which is protected by the city's mini-constitution.

"We have to respect that Hong Kong people have the right to choose. So for ballot papers given to voters, it is their freedom to express their views using their ballot paper. Whether they choose a particular candidate or not choose anyone at all or sabotage the ballot paper to make it invalid, it is their freedom," she said.

However, she said the new legislation will target organized and intentional acts to incite voters to conduct certain deeds en masse, including casting protest votes, such actions may be deemed as organized and destructive acts to sabotage an election.

Meanwhile, the new legislation will empower presiding officers to set up special queues for electors in need during public elections at polling stations.

Under the current arrangement, all electors must cast their vote on a first come, first served basis, but presiding officers at individual polling stations can exercise discretion to allow people waiting in line to sit down inside the venue while waiting for their turn to vote.

Under the new legislation, a special queue will be set up for electors in need, namely electors whose age is 70 or above, pregnant women, and persons who are likely to suffer from severe physical pain or suffering when queuing to vote due to illness, injury or disability.