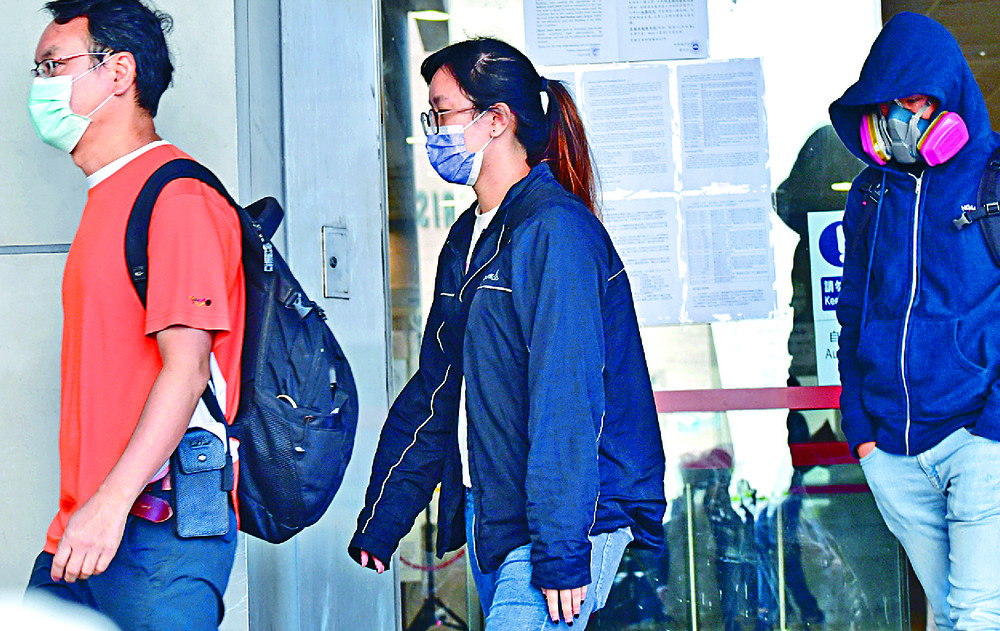 Three years for 'doxxing' boss
A part-time waitress who managed a Telegram channel that carried the personal data of 1,574 doxxing victims was jailed for three years yesterday.
Hui Pui-yee, 25, was sentenced after she pleaded guilty to conspiracy to incite others to commit arson and conspiracy to do any act with a seditious intention in her management of a Telegram channel during the unrest two years ago.

District court judge Frankie Yiu Fun-che said the case was serious as Hui used the internet to spread messages, which can reach a lot of people quickly.

There would be dire consequences if the recipients did as she said.

Hui was the administrator of the Telegram channel "Sons searching for fathers and mothers" from August 12 to November 28, 2019, which encouraged those taking part to share personal information of people with opposite political views, including officials, police and those in the judiciary.

The channel also carried messages which incited hatred against the government and the police, including terms like "dogs" referring to the police, "blue ribbons" for those who support the government and slogans like "Liberate Hong Kong."

Yiu said Hui used the internet to incite multiple people within a short period. Among the alarming content, 39 messages found in the Telegram channel were about arson, including how to make thermite bombs and carry out poison attacks.

"If anyone took up the advice, there would be dire consequences," Yiu said.

Arson is a serious crime, particularly in densely populated Hong Kong, he warned.

As the channel's administrator, Hui had the power to amend or delete messages but she did not do so. However, there was no evidence that she published the content on her own.

Yiu used four years as the starting point for the arson charge and 20 months for the seditious intention charge. As Hui pleaded guilty, her sentence for the two charges were reduced to 36 months and 15 months, to run concurrently.

In mitigation, the defense said Hui's parents divorced and her mother suffered from mental illness. Hui herself had needed treatment for severe depression since 2014. Her illness relapsed in 2019, which affected her personal judgment.

The defense suggested the court do a report on the suitability of a hospital order before sentencing, but it was dismissed by Yiu.

Outside court, the police welcomed the judgment and reminded citizens that injunctions banning people from doxxing police, judicial officers and their family members remain in force.